The world is full of fascinating stories — whether shared in books, on the silver screen, or over a pint in the pub. And, for many, the best stories always include a little thrill or twist that chills.
That's why our preferred partners at Azamara love shining a light on some of the paranormal parts of ports they call on and the scary stories you'll hear when you visit.
These 10 cities are home to rumors of ghosts, hauntings, and more. So get ready to learn about the things that go bump in the night and — perhaps — experience them for yourself on an overnight stay.
Venice, Italy: One of the Most Haunted Cities in the World!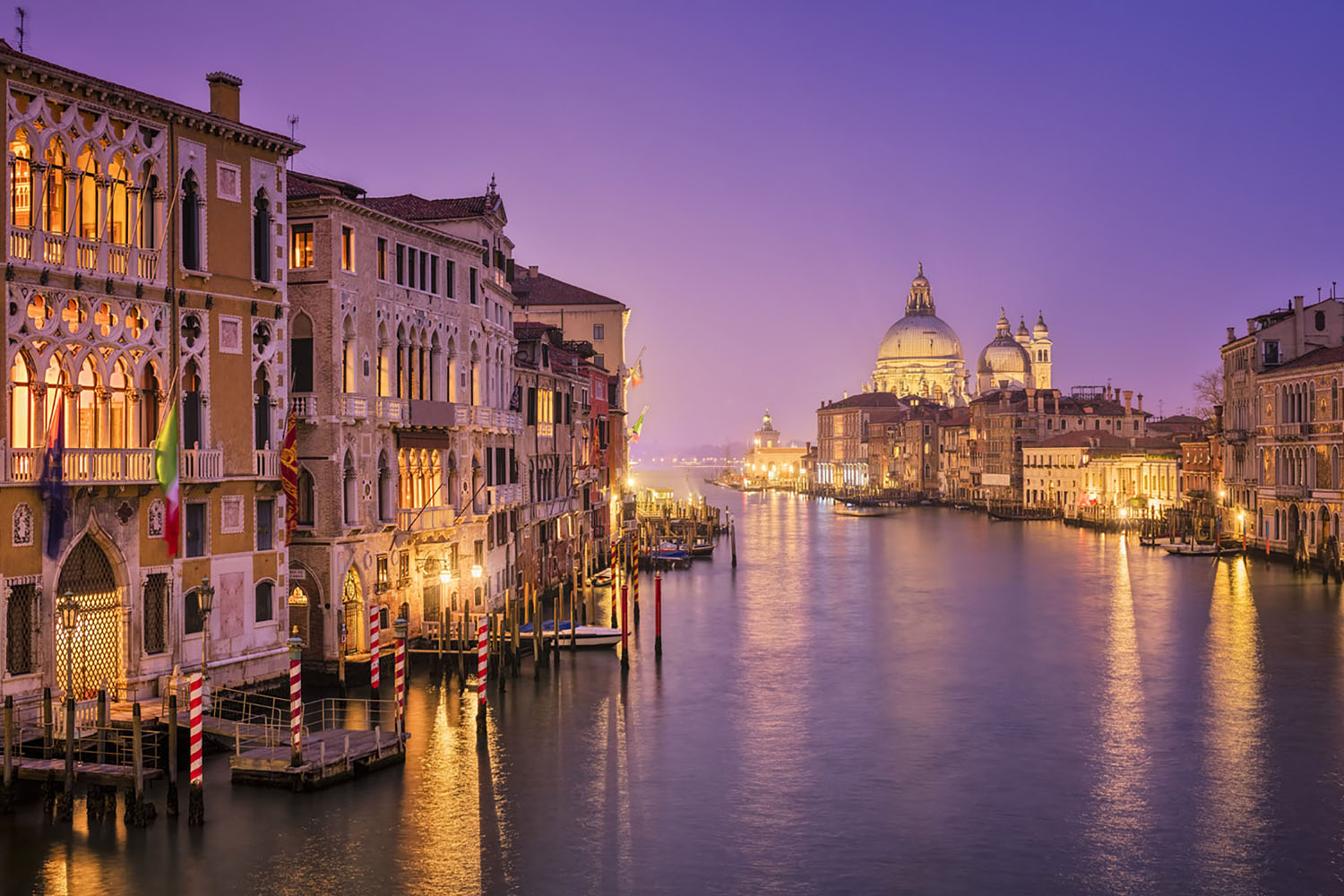 Venice is famous (or infamous) for being one of the most haunted cities in the world! Well known for its narrow alleys, canals, and small islands, Venice's bewildering topography and a long history of macabre murders and ghastly illness make it an ideal setting for a spooky story. During your visit to Venice, explore some of the smaller islands surrounding the city. They've housed mass graves, prisons, and an insane asylum (said to be the eternal home of a mad doctor).
Venice is also home to one of the most famous haunted houses in the world: Palazzo Dario. Fittingly dubbed "The house that kills," many residents of the 15th-century Venetian Gothic palace have met truly terrible ends over the years. In fact, it's said that anyone who stays in the home for more than 20 days is all but certain to experience an unfortunate, untimely demise. One such guest was the legendary bass player of The Who, John Entwistle, who suffered a fatal heart attack one week after renting Palazzo Dario for a vacation.
Dark and Deadly Dublin, Ireland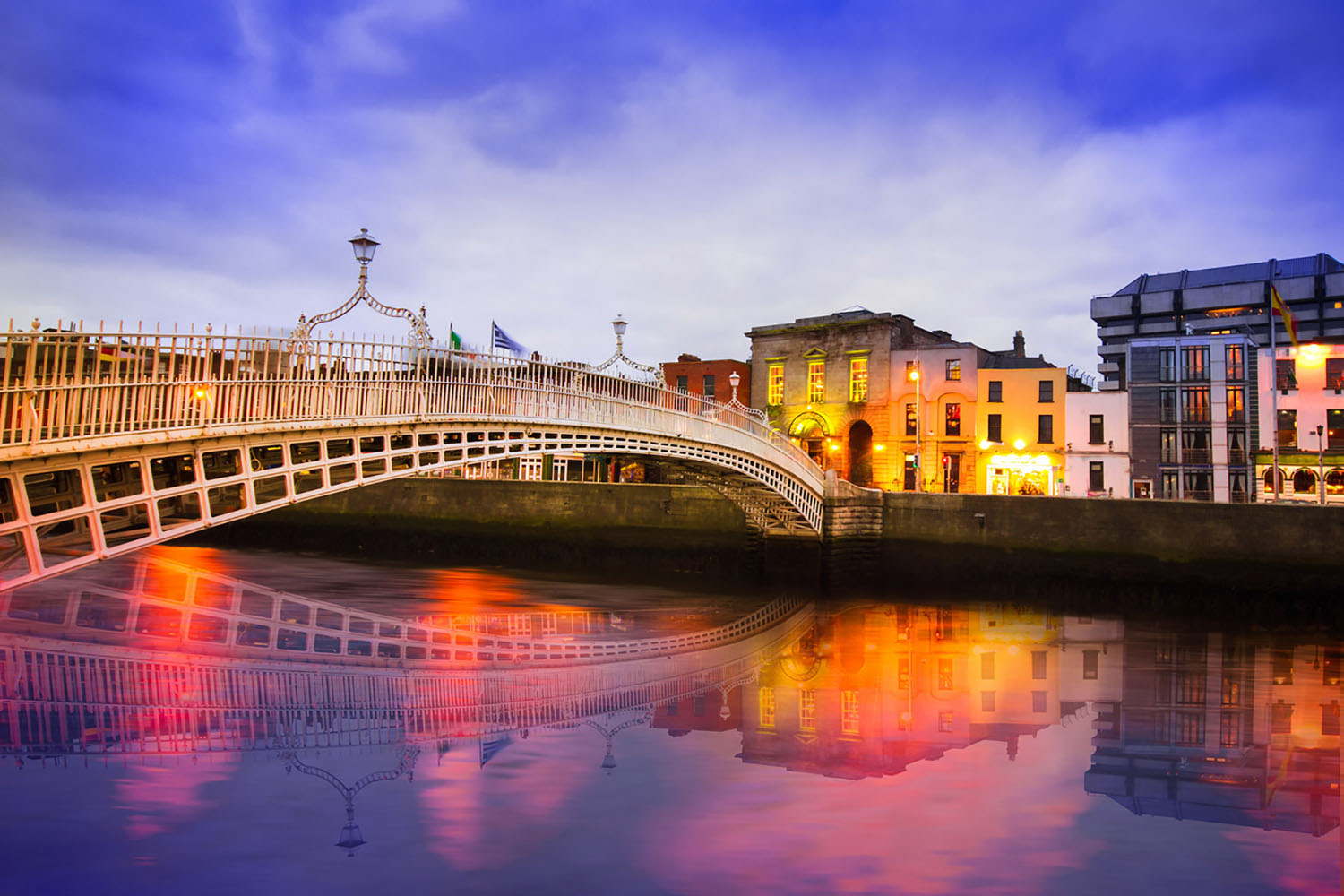 It should come as no surprise that the birthplace of Bram Stoker, author of Dracula, has a few haunts of its own. In fact, Dublin is as overflowing with ghost stories as the pints of beer in Temple Bar. Local pubs are frequented by residents and (allegedly) ghosts alike. Try to spot one at the Davy Byrne Pub or Brazen Head — Dublin's oldest pub. Is the nightlife not your scene? Check out Trinity College. Rumor has it that it's haunted by a former medical professor.
Just a 10-minute walk from the college, you'll find Dublin Castle, home to the ghosts of the headless bodies buried underneath. Another 10-minute walk will bring you to St. Patrick's Cathedral, said to be haunted by a ghost dog belonging to a sailor buried beneath the house of worship. Need an even spookier church to round out your visit? Cross the River Liffey and visit St. Michan's Church — beneath it is a burial vault containing dozens of mummified bodies!
Boo-tiful Barcelona, Spain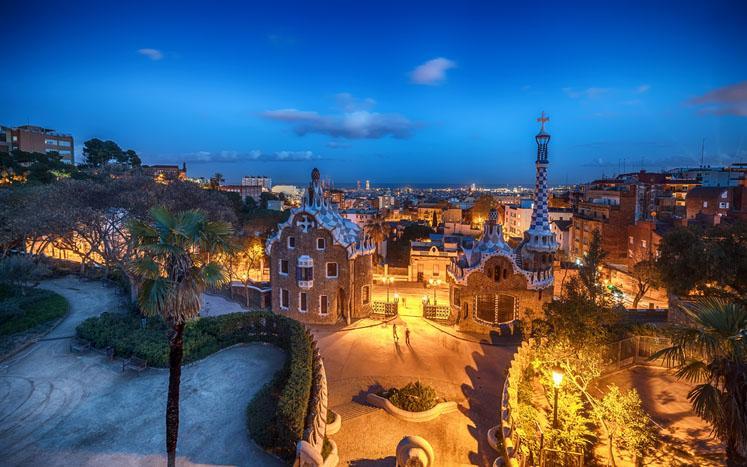 It should come as no surprise that in a city as beautiful as Barcelona, even ghosts may want to stick around after their time has come and gone! Plaça del Comerç, located in the Sant Andreu neighborhood, is a particularly popular spot for specters. In fact, locals and visitors alike often report sightings of a strange spirit out for a stroll between 9pm and midnight — often illuminated by the iconic streetlamp that stands in the middle of the square.
While this ghost is harmless, others seem to have a more sinister streak. Take the phantoms that allegedly haunt Gran Teatre del Liceu. This famous theatre was built on a site used for executions in the middle ages. This history has given the theatre a reputation for being cursed. And the rumor seems to have some merit! Since it was completed in 1847, the theatre has been the scene of many fires — one of which destroyed it completely. Nevertheless, even after it was rebuilt, visitors still frequently report ghostly figures roaming the stage. Perhaps they're looking for an encore in the land of the living?
The Ghosts of Cape Town, South Africa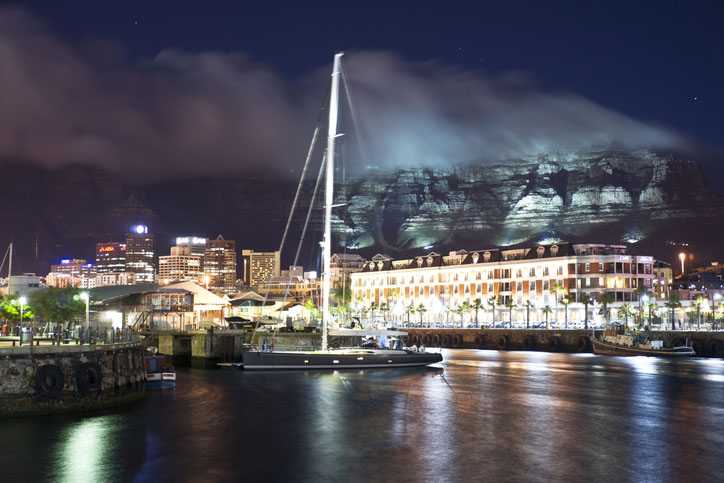 Cape Town is a city that's home to breathtaking sights, delectable food, and, if you know where to look, more than one spirit haunting its historic halls. Keep your eyes peeled if you visit one of South Africa's oldest buildings, the Castle of Good Hope, which holds a lifetime of horrifying history within the walls of its beautiful facade.
In the castle's dark dungeon, visitors have reported hearing whispers, as well as footsteps (possibly belonging to a mysterious black dog that is known to appear and disappear at will). While visiting, you may also hear bells ring out from the castle's tower. But, of course, when you realize the tower has been walled up for decades (following the mysterious death of a soldier), these chimes will quickly send a shiver up your spine.
The castle is also said to be haunted by the ghost of a particularly nasty general, Governor Pieter Gysbert van Noodt. According to legend, he was cursed to walk the grounds for eternity by a soldier he had sentenced to death.
For further frights, make your way to the iconic Green Point Lighthouse. This red and white structure was built in 1824 and is so beloved by the former caretaker, W.S. West, that he decided never to leave. As a result, this one-legged figure's demonic voice can be heard echoing through the lighthouse at night. Some ghost-hunters even claim to have captured audio of him guiding them to his haunted hiding spot.
Bloodcurdling Buenos Aires, Argentina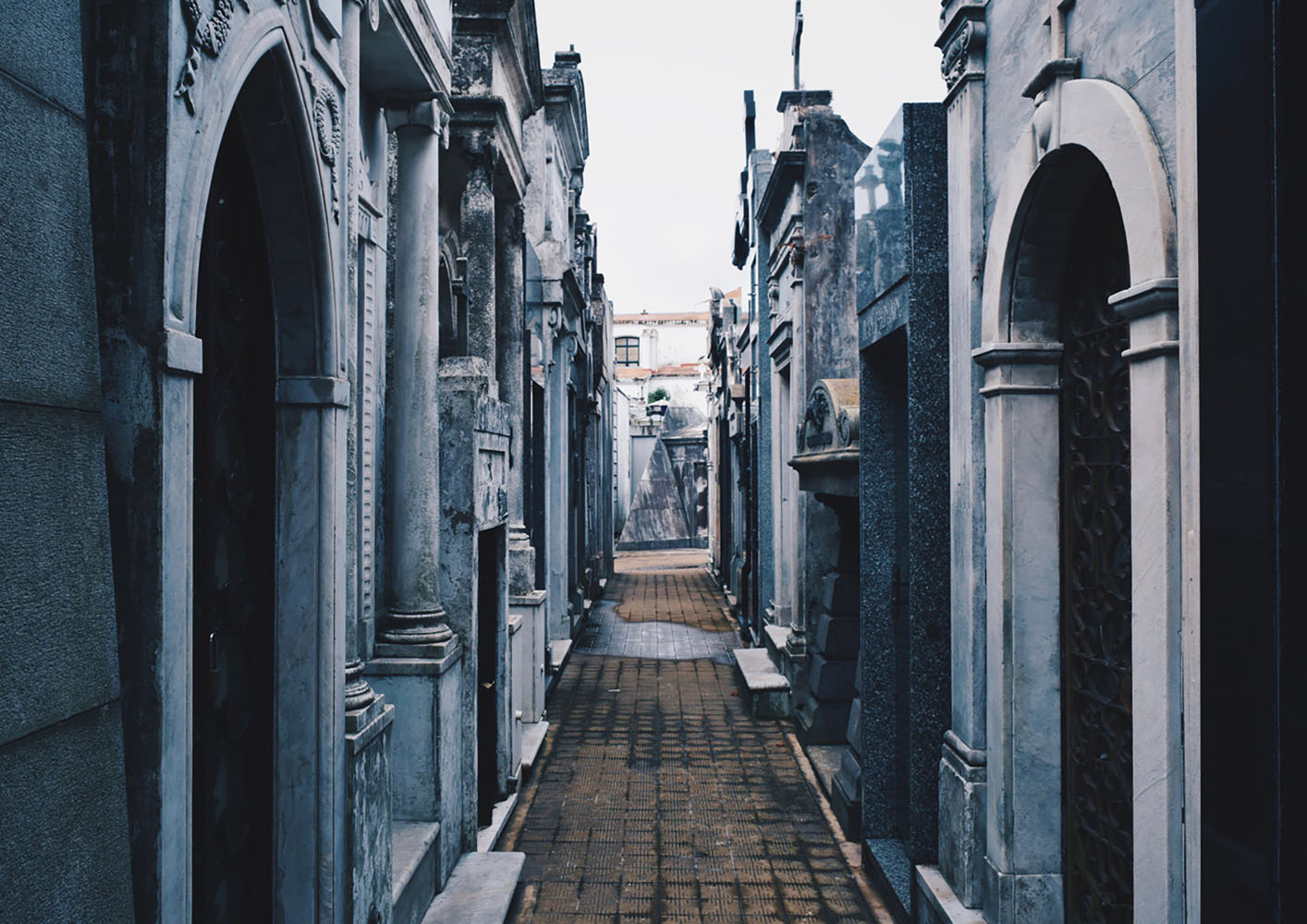 Plenty of great ghost stories begin with a new building constructed on an old burial ground. Buenos Aires ups the ante on these tales — large portions of the entire city are sitting atop the final resting places of thousands. And, as you might expect, not all of these dearly departed souls are happy about it. Hundreds of victims of Argentina's "Dirty War" are said to haunt the Plaza de Mayo, the city's famous square, where Eva Perón delivered many famous speeches.
Elsewhere, in the meticulously designed Recoleta Cemetery, a young woman, known as "the girl who died twice", checks the graves of the recently deceased, ensuring they are, in fact, dead. This spirit seems relatively benevolent, as she is only trying to ensure they don't meet the same fate as her — being accidentally buried alive.
One of Buenos Aires' most well-known landmarks, the Obelisco, is also known to be haunted by the ghost of a young worker who fell to his death during its construction. Listen carefully when you visit here; are those the everyday sounds of a bustling metropolis? Or the screams of a man falling to his death from high above? Oh, and if you're traveling by subway, keep your eyes peeled — ghosts have been reported in the tunnels.
Explore the Dark Side of the City of Light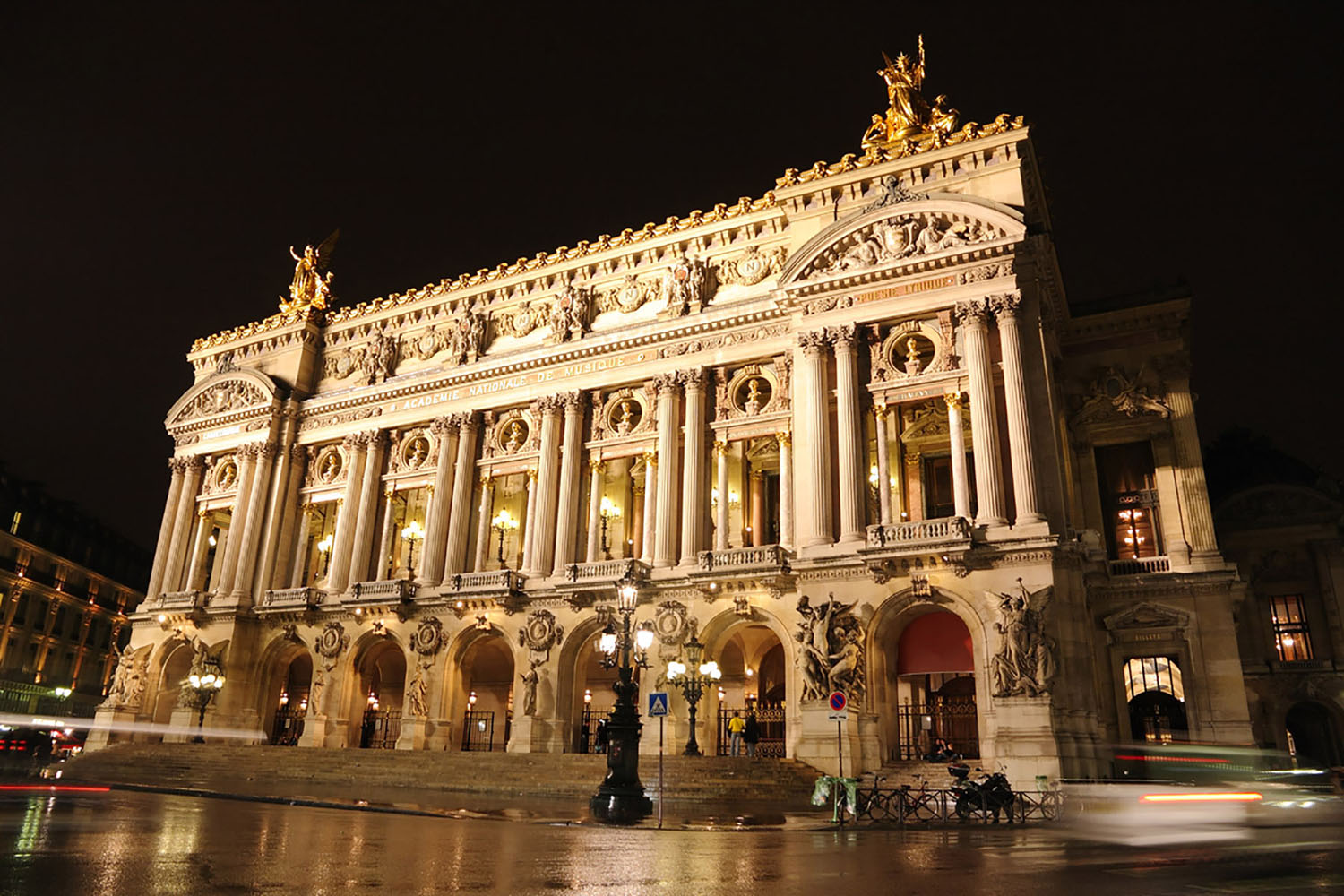 Paris is known as the most romantic city in the world, but it's also one of the most haunted! Make an afternoon of visiting the city's catacombs. They store thousands of human bones, and the underground network of tunnels can be toured by the fearful and fearless alike. These intricate tunnels are haunted by the ghost of a man named Philibert Aspairt. Legend has it he entered the catacombs in 1793 in an attempt to steal liquor from the cellar of a local convent, never to return to the surface again. Finally, after 11 years, his remains were found (and identified by the keys he still had in his hand). It's believed he got turned around in the pitch-black catacombs when his candle went out, and he roamed in the darkness until his death. Now, if you believe local lore, it's said his ghost awakens every November 3rd to make its way through the catacombs, whispering to tourists and, occasionally, blowing out their candles. Not all Parisians fear this ghost, however. To those who frequent the city's underground tunnels, he's known as the "Saint of the Cataphiles."
If your stroll through Paris takes you along Rue des Chantres, be aware you're walking down the most haunted street in the city. You see, in the early 1900s, children suffering from consumption were kept here in an annex of the Hotel Dieu. It was hoped that keeping the children here would protect the rest of the population from them, but the best-laid plans don't always work out. There was a tragic flood in the annex, which resulted in the drowning deaths of these children — many of which were locked in their rooms. Today, their spirits are said to remain in a courtyard along Rue des Chantres. And if you look closely, you might catch a terrifying glimpse of their shadows up against the stone buildings.
The Monsters of Tokyo, Japan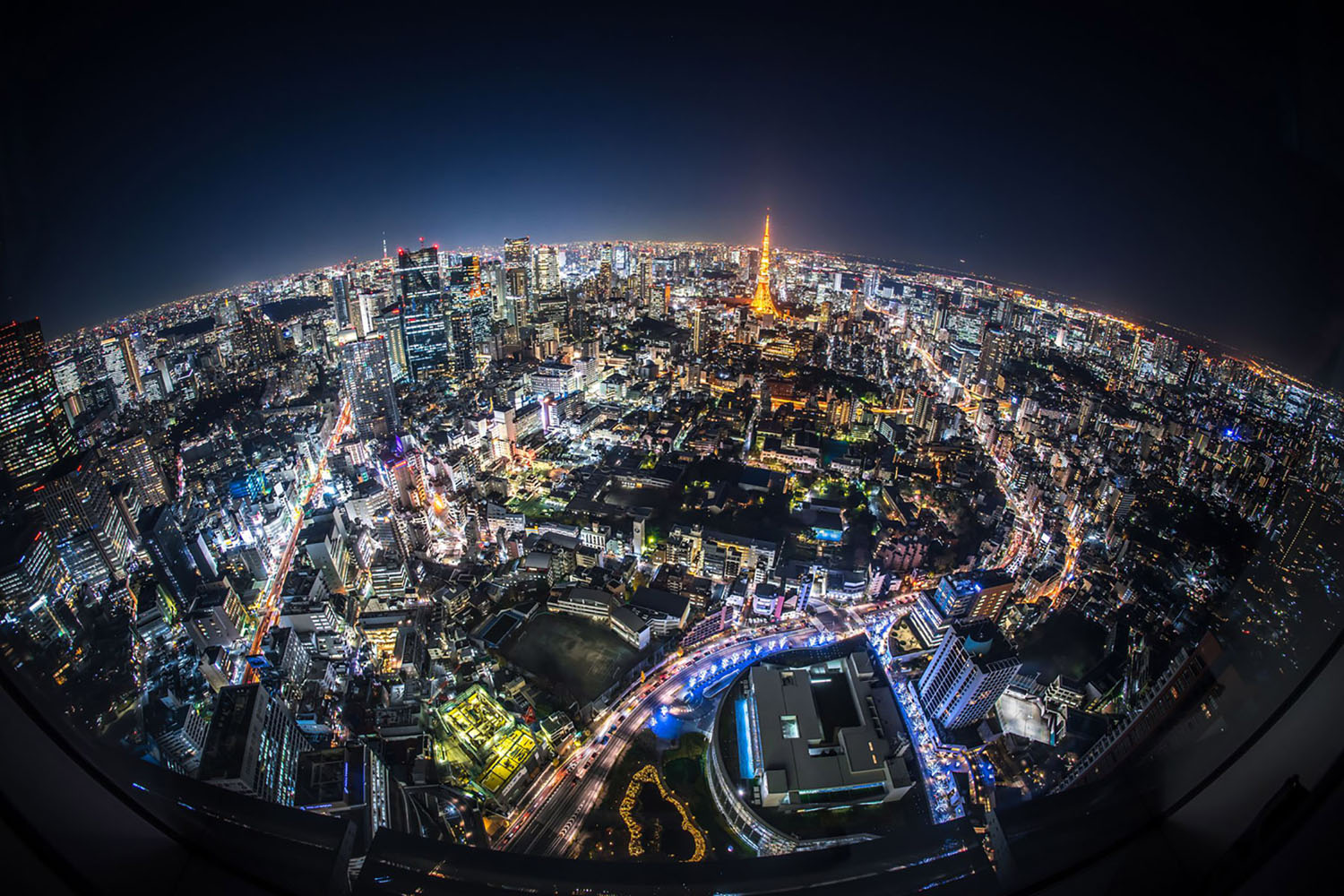 Tokyo is home to the Himuro Mansion, one of the most famous haunted mansions in the world. It's said to be the location of one of the most brutal murders in Japanese history — seven people were allegedly found sacrificed as part of an occult ritual. The story, though most likely not true, inspired the setting for Fatal Frame, a famous horror video game. To this day, visitors report seeing ghosts, bloody handprints on the walls, and other spooky sights. See it for yourself!
In Toyama Park, 10 minutes from Shin-Okubo Station on the Yamanote Line, you'll find rolling green landscapes, plenty of walking trails, and pleasant streams. But at night, it's a whole different story. Within the park is Hakone Yama, a small hill that once served as a training center for the Imperial Japanese Army's notorious Unit 371. This unit was dedicated to covert biological and chemical warfare research and development. It's rumored that some of their human test subjects remain in the area, including a disembodied sobbing man and whispering spirits warning of dark secrets.
Eerie Edinburgh, Scotland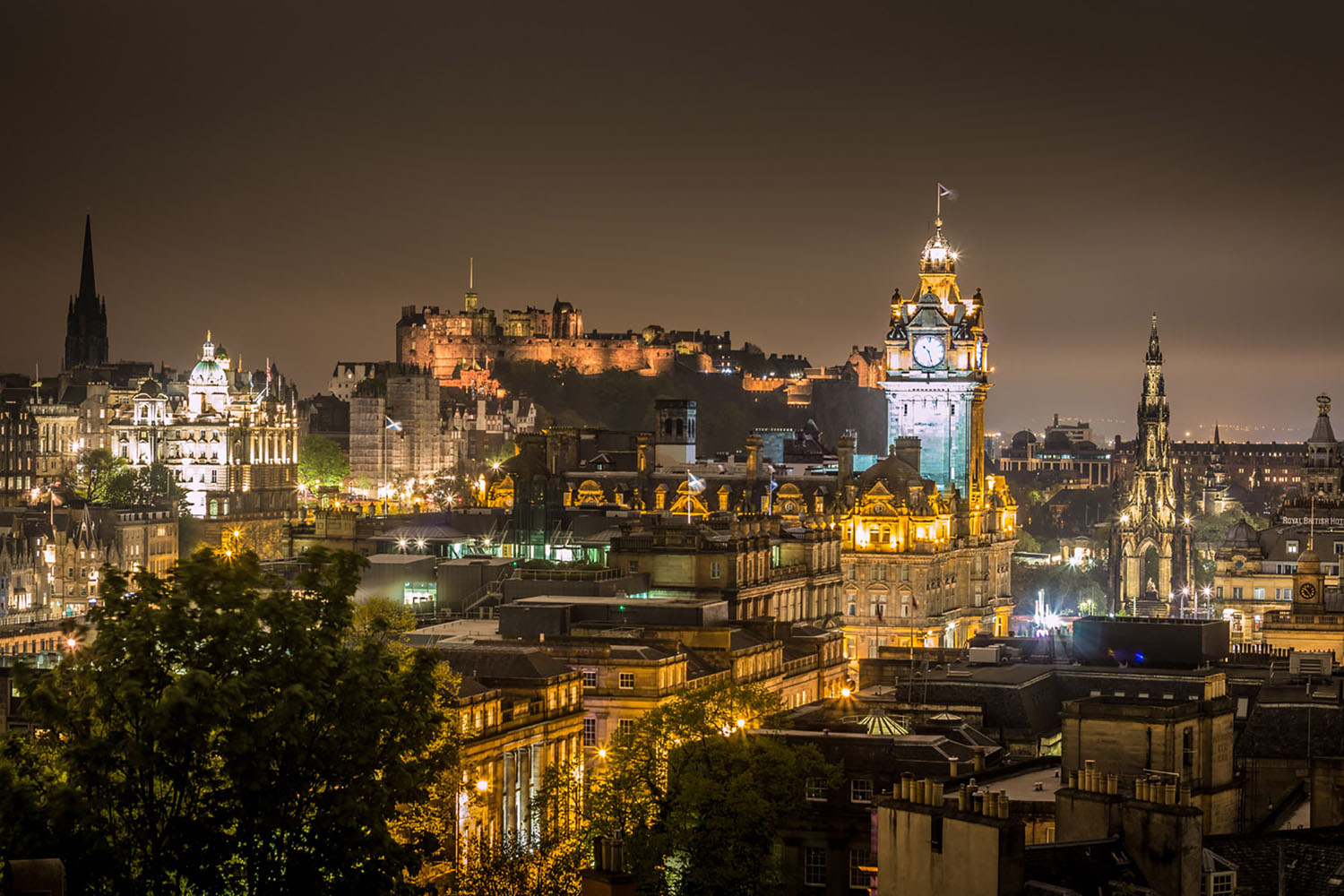 Scotland is home to several famously haunted cities, including Edinburgh. High above the city, Edinburgh Castle is teeming with paranormal phenomena and a haunting history. In 1440, the Castle was the site of an incident known as "The Black Dinner." This was a brutal mass murder that inspired the infamous "Red Wedding" in Game of Thrones. But that's not all — torture, executions, and witches being burned at the stake were all everyday occurrences at the castle. So it should come as no surprise that visitors have encountered headless ghosts, hovering specters, and terrifying tricksters with a penchant for pulling hair over the years.
Elsewhere in Edinburgh (or, rather, under Edinburgh), you'll find Mary King's Close. This historic street (now completely enclosed underground) is where those suffering from the plague were sealed up to protect the rest of the city from disease. One of those infected with the plague, a girl named Annie, still roams the area (and apparently has a sweet tooth!). Be sure to visit the Edinburgh Vaults, too. It's a popular tourist destination, also underground, which once housed pubs and shops and is now the site of frequent ghost sightings!
Ghastly Grand Cayman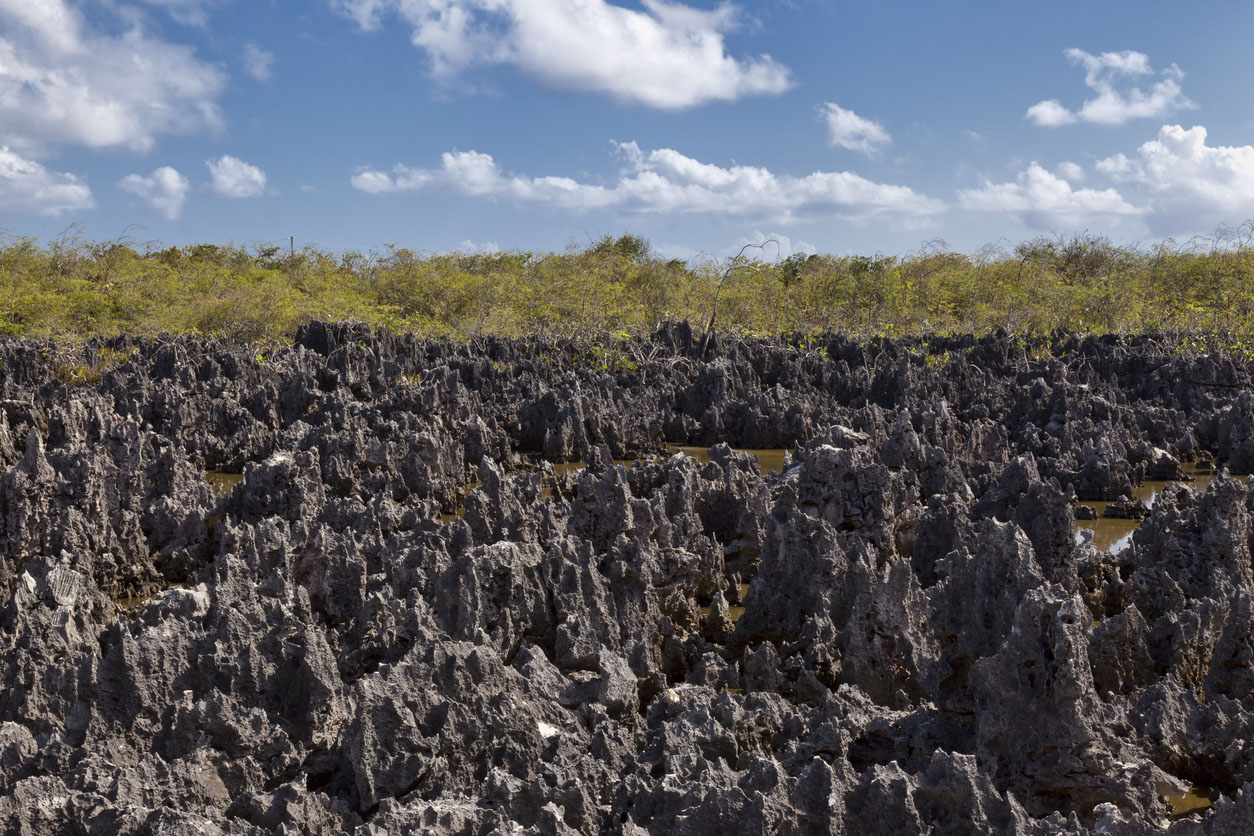 For many, Grand Cayman is paradise. Beautiful beaches, shimmering waters, and wonderful weather make Grand Cayman a must-visit for sun worshippers and folks who love nothing more than to feel the sand between their toes. So it may surprise you that Grand Cayman is also home to Hell on Earth — literally! Not far from George Town on the West Bay, you'll find a spot simply referred to as Hell. Consisting of limestone formations rising up from the ground, many believe this is the gateway to the underworld. Of course, others suggest the name came from the echoing sound pebbles made when falling into the formation. The noise lingered so long it sounded like the pebbles were falling all the way down to the center of the Earth! Whether you believe in legends or logic, Hell is not to be missed when we sail to Grand Cayman.
RIP in Rome, Italy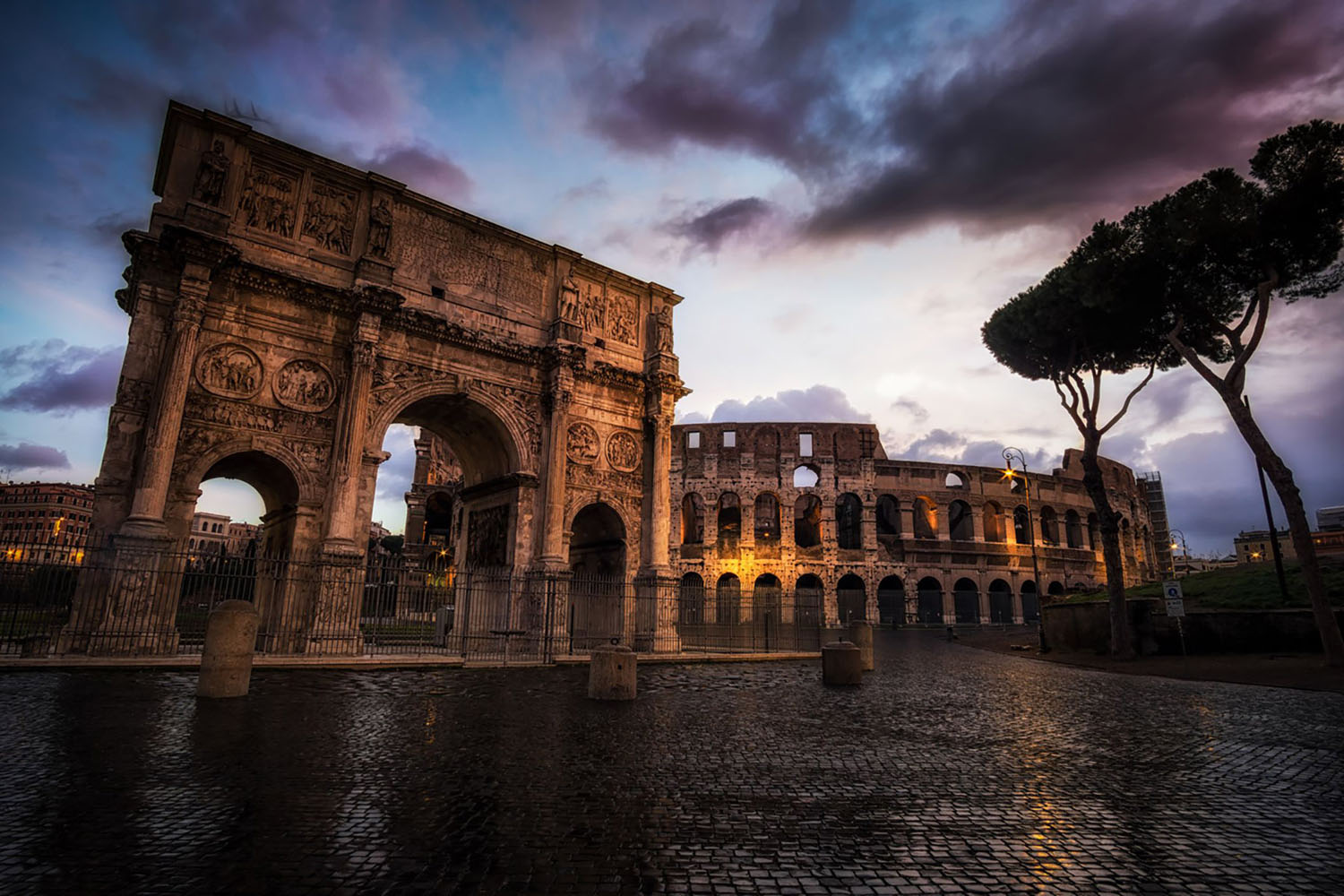 The Eternal City has a rich — and haunting — history. The Colosseum, built to entertain ancient Romans with blood, gore, and violence, is haunted by ghosts of gladiators and guards, as well as lions and tigers (no bears have been reported, but still, oh my!). Turn the creep factor up another notch and visit the city's catacombs and the Capuchin Crypt. Rome's most famous ghost is Beatrice Cenci, an aristocratic young woman who was executed after murdering her abusive father. It's said that Beatrice appears each year on the night of September 10th on the bridge leading to Castel Sant'Angelo.
Set Sail For Scares
The only thing better than hearing a good scary story is experiencing one for yourself. These 10 spooky destinations are a good starting point, but fascinating frights are waiting to be discovered in nearly every port Azamara visits. From the macabre Mediterranean to petrifying Portugal and beyond, tales of the strange, creepy, and otherworldly are out there waiting for you.
Start planning your dark detour, spooky sojourn, or eerie excursion today with our experienced TRAVELINK advisors by submitting a Trip Request below: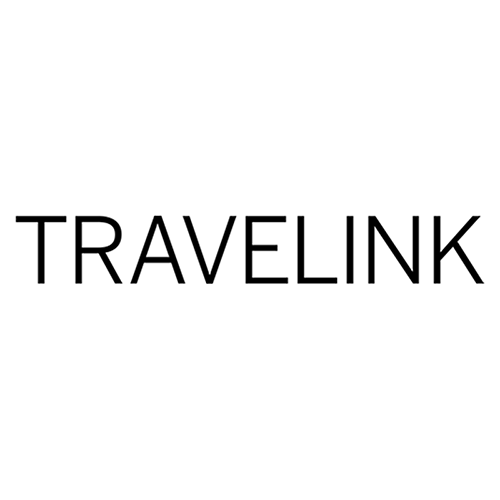 About the author
TRAVELINK
Headquartered in Nashville Tennessee, we operate nationally with a combination of boutique business call centers, vacation travel retail locations, a groups & meetings travel business operations center, as well as our host of experienced virtual travel advisors.
Topics: New, Europe, Luxury, Leisure Travel, Custom Travel