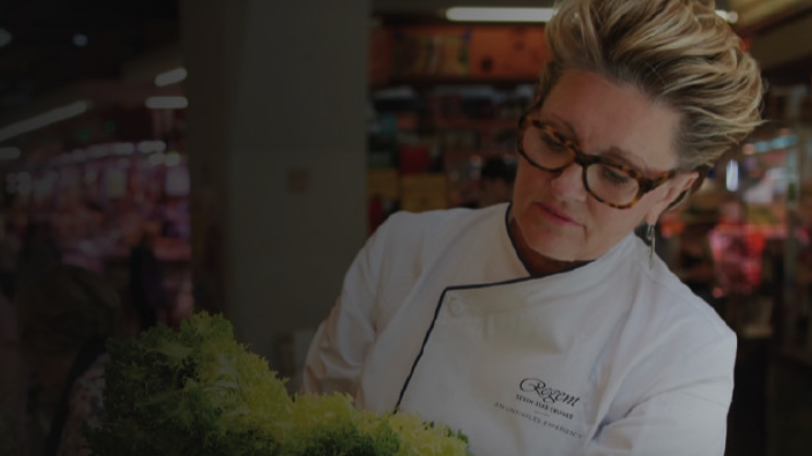 THIS IS THE PLACE TO BE...AND EAT.
With more than three decades of experience in the culinary industry, Regent Seven Seas Cruises' Executive Director of Culinary Enrichment Chef Kathryn Kelly has spent plenty of time at sea and traveling around the world. Yet, one region keeps calling her back for seconds. Regent Seven Seas sat down with the beloved Chef to chat about the culinary heritage of Côte d'Azur and her personal favorite foodie experiences when she's in the French Riviera.
The southeast region of France is a land of contrasts. Its vast range of landscapes and rich culture cannot be summed up in one word, which is why it needs three: Provence-Alpes-Côte d'Azur. And what can be said about the exquisite cuisine? By last count in 2020, the region boasted a staggering 86 Michelin-starred restaurants. Additionally, Provence-Alpes-Côte d'Azur is one of the oldest wine producing regions in France.

Sample

Provence's

Rosé
"The first thing that comes to mind when I think of Provence is wine," Chef Kelly began. "No food experience is complete without wine and nowhere is that truer than in the South of France. If we've traveled together, you know that my favorite rosé is from the Bandol region. I remember when we began taking guests on Gourmet Explorer Tours, a few of them were apprehensive about it. I remember one guest in particular referring to it as "candy wine," which made me laugh, but when they tasted it, they instantly changed their minds. Bandol rosé has a beautiful minerality to it and you can really taste the terroir where the grapes are grown."
The coastal waters in this region have been occupied since prehistoric times, but it was the arrival of the Romans in the 1st century BCE that made a long-lasting impact on Provence's wine-producing heritage. They recognized the potential of the soil of the land they called Provincia Romana and planted it with grape vines. Coastal vineyards enveloped by a warm climate created a powerful mixture that endures to this day.
Dinner with a View in

Éze
"When thinking about what makes a great meal, we can talk about wines, recipes and ingredients to no end. However, a detail that often gets overlooked is the setting. So much of the ambiance of the restaurant or the venue enhances the food. In particular, our Gourmet Explorer Tour to the Michelin two-star restaurant La Chèvre d'Or offers this unforgettable trifecta," shared Chef Kelly. "You enjoy multi-course tasting menus, paired wines in a private dining room atop Èze with a view that is transfixing."
Every detail of the landscape in Èze embodies its history. Alluring pedestrian-only streets lead the way to the ruins of the 12th-century castle crowning the hamlet. This jewel of a village is perched above the Mediterranean on a 1,400-foot peak where you can see the changing blues of the sea, from indigo to turquoise to the azure that gave the coast its name.
The Best Restaurant of

Monte Carlo...Maybe Even the World
A mere half-an-hour to the east is one of the Chef's best-loved destinations and arguably the crown of the Côte d'Azur — even though it is technically not a part of France. With a population of about 5,000 and a territory that covers less than a square mile, Monaco packs a lot of flavors into a tiny land.
"Hearing someone mention Monaco, we collectively get a mental image of the Casino, the Grand Prix and Grace Kelly, after all this is the playground of Europe's elite. But the culinary tradition of this principality is founded on simple Mediterranean ingredients that honor the land it's grown in. There is a true seasonal orientation in the dishes you'll enjoy here. Throughout the year, the menus change to highlight the harvest. For instance, in the spring you will find delicious chef-creations that feature artichokes and fava beans, while in the fall the flavors are bolder with tomatoes, zucchinis and squashes," said Chef Kelly.
We asked Chef Kelly what her top recommendations for the best restaurants in Monte Carlo would be and Louis XV — as one might expect — was the first that came to mind.
"Chef Alain Ducasse was just 33 when the Louis XV became the first hotel restaurant to receive three Michelin stars. Dining at Louis XV at Place du Casino inside the luxurious Hotel de Paris, under the overwhelmingly beautiful art on the walls and ceiling is an experience that should be on every foodie's travel list. I have recommended this restaurant to many of our guests that overnighted in Monte Carlo and all have shared that it was one of the best meals of their lives."
A Guilty Pleasure in

Monaco
Chef Kelly paused her description of the venerated restaurant for a moment and leaned in almost as if she was sharing a secret.
"When I'm in Monaco, one of my favorite things to do is not as glamorous as dining at a Michelin-star restaurant, but it's equally as enriching. I love to wake up in the morning and head right over to the Condamine Market for a cup of coffee and indulge in Monégasque street food."
She went on to describe some must-try foods, among them the Monaco socca made with chickpea flour and oftentimes enhanced with herbs. Another was the Pissaladière, a savory breakfast tart topped with caramelized onions and black olives.
"As a Chef, to see, smell and taste the seasonal produce, the gorgeous Provencal flowers, the herbs, and the rest, is incredibly inspirational. In my view, that's the place to be."
Regent Seven Seas Cruises® has consistently delivered unmatched luxury cruises with the very best value for over thirty years. Every lavish amenity is included when cruising aboard The World's Most Luxurious Fleet™. Unrivaled onboard space. Unforgettable shoreside excursions. Incomparable culinary experiences. Exceptional personalized service.
Adding another layer of luxury, guests can taste the cultures of the world with our specially curated, Master Chef-led, Gourmet Explorer Tours, unique to sailings aboard Seven Seas Splendor® and Seven Seas Explorer®.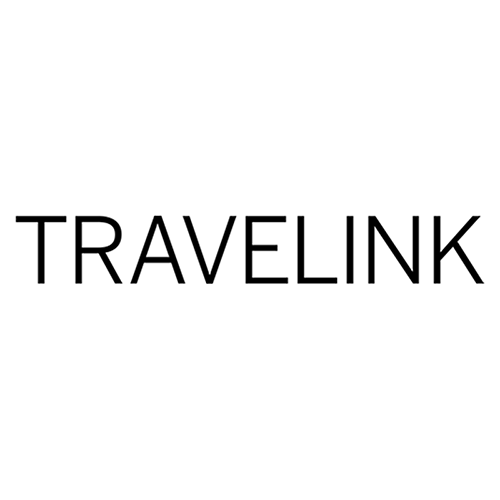 About the author
TRAVELINK
Headquartered in Nashville Tennessee, we operate nationally with a combination of boutique business call centers, vacation travel retail locations, a groups & meetings travel business operations center, as well as our host of experienced virtual travel advisors.
Topics: New, Cruises, Food + Culture, Luxury, Leisure Travel