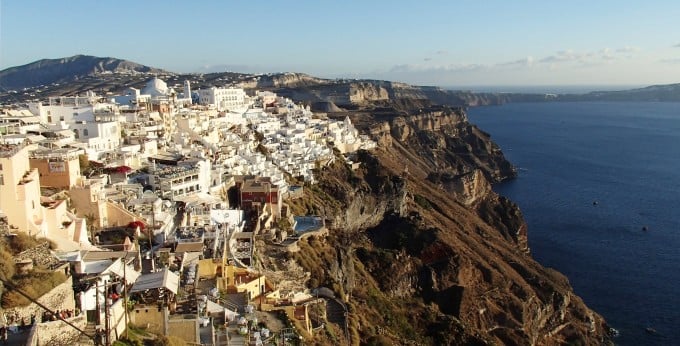 Are you looking to jet set to a country rich in history, offering delicious cuisine, beautiful sunsets, and interesting architecture? Then let me send you to travel Greece!
For my personal travels through Greece, I used two of our preferred partners, Travel Impressions and Classic Vacations. I trust that Travel Impressions will always have first-rate accommodations and provide me with all the details I need to prepare for my exciting adventures. Travel Impressions does their homework and maintains great personal relationships with all of its partner properties. I booked all of my tours and transfers through Classic Vacations. Not only do they both provide me a great experience and value, but my clients trust them as well.
Santorini
My trip started in Santorini, Greece in the beautiful Vedema Resort. This hotel is part of the Starwood Luxury Collection and it's definitely luxurious. Vedema has old-world style with many little nooks and crannies for you to escape, relax, read a book, or enjoy some quiet time alone.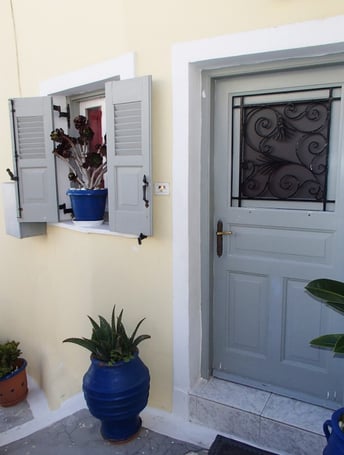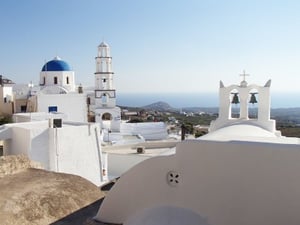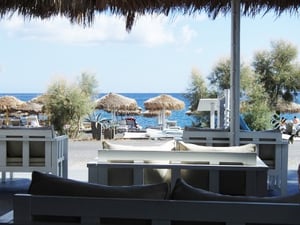 When we wanted to hit the beach, we caught a shuttle to the Perissa Beach club. There, we enjoyed the club's pool and black sand beach. Huts and canopy beds were set up to for those who just wanted to lay-back and relax. Needing to grab a bite to eat or a drink, there was a restaurant with outdoor seating to continue enjoying the views and lovely Mediterranean weather.
While in Santorini, we stopped by the Kissing Fish foot spa. If you haven't heard of this, it's a fish pedicure where they place little Garra Rufa fish in the water of your foot-bath. While you soak your sore, tired feet, the fish nibble at your feet to exfoliate them. I found it to be a very strange feeling at first and it a little getting used to, but it was fun and I'd definitely do it again.
Santorini has plenty of excellent restaurants to enjoy in town, so we'd either hop a bus or take a quick taxi. While in town, we checked out many of the churches and since Greece's history goes back to 3200 B.C., you can only imagine the number and variety of churches there are here.
TRAVEL TIP: While in Santorini enjoying dinner, take time to relax and take in the beautiful sunsets.
History buffs must check out Akrotiri. It's a Minoan Bronze Age settlement destroyed in the Theran (Santorini was once known as Thera) eruption in about 1627 B.C. It was buried by volcanic ash, which preserved the city structure, fine Fresco paintings, artworks and other objects similar to Mt. Vesuvius impact on Pompeii, Italy. Akrotiri has been under excavation since 1967 and it continues today. Many believe this settlement was the inspiration for Plato's story of Atlantis.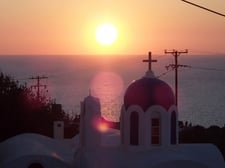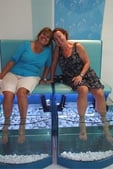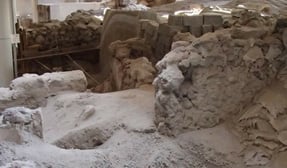 On our last night in Santorini, we visited Santos winery. They offer a variety of wines, tastings and an amazing view overlooking the water. We relaxed and enjoyed some wonderful wines and again the sunset. You can't soak in enough of it when you travel Greece!
Mykonos
Our next destination was Mykonos. Here we stayed at Santa Marina Resort. Our room offered a breathtaking view of the water and colorful evening sunsets. The resort is hillside so you will enjoy a fantastic view. The pool and beach were also great places to relax and take in the scenery.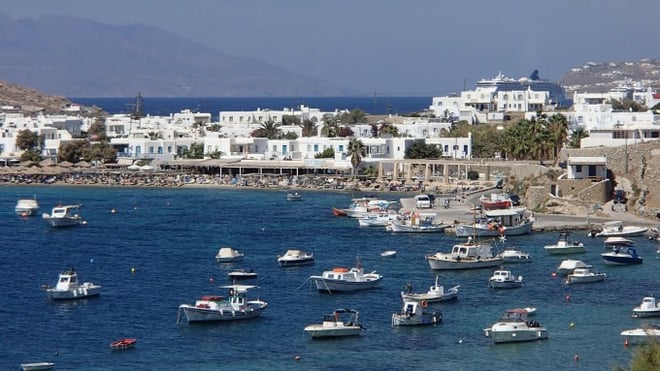 The first day in Mykonos, we had lunch at the hotel before heading out to explore the city. One of the most interesting things about this city are the narrow, crooked streets. They were designed this way to confuse the pirates and make it easy to hide from them when they tried to invade. It can also be confusing to tourists, but go with the flow and you may just find the best gelato you've ever had by accident.
TRAVEL TIP: Divers will want to stop at the Mykonos Diving Center. They offer an amazing beach dive.
Mykonos is known for its windmills. They are an iconic feature of the island and can be seen from every place in the village. Built in the 16th century to refine grain, today they are no longer in use, but still beautiful in the landscape.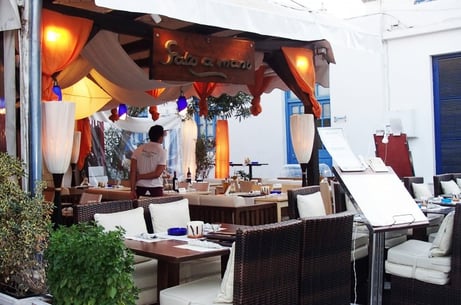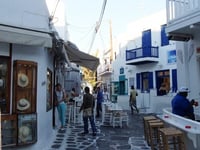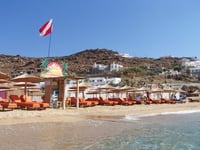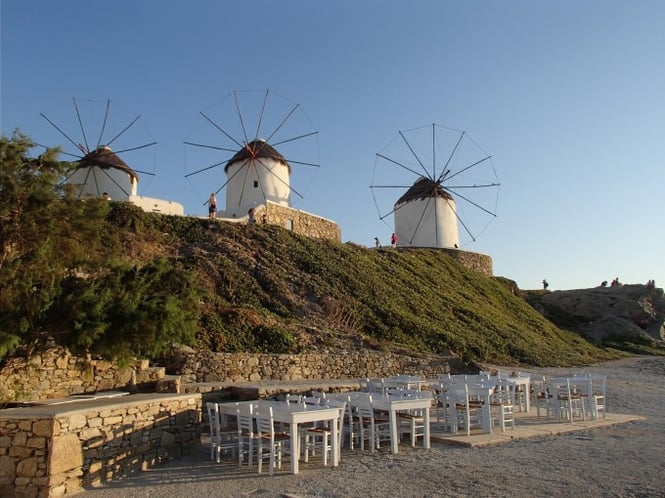 Athens
Our last stop was the ancient city and capital of Greece, Athens. Our home for the remainder of our trip was Hotel Grande Bretagne. From our room, we could see the changing of the guards at the Parliament and the Olympic Stadium. The hotel has a rooftop restaurant with delicious food and spectacular views of the city. You must not miss seeing the sunrise and sunset here!
The most well-known landmark in Athens is the Parthenon, the temple dedicated to the maiden goddess, Athena Pallas – their patron deity. It was constructed back in 447 B.C. during the Athenian Empire. At that time, it was Athenian Acropolis, Greece and it was the peak of its power. It took the architects until 438 B.C. to complete the temple. It's a very popular place so I recommend going early in the day.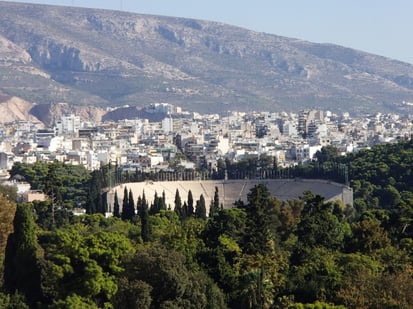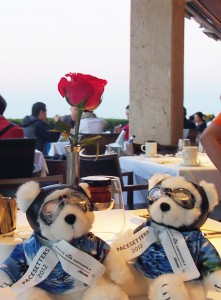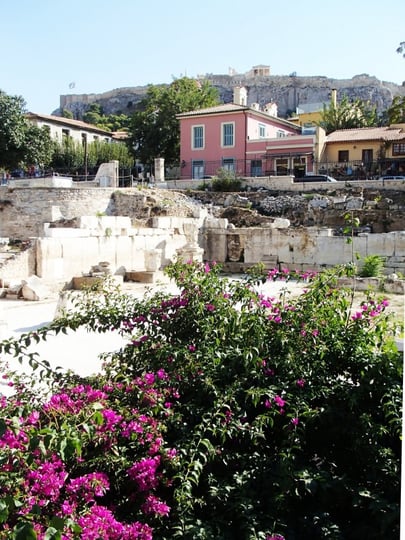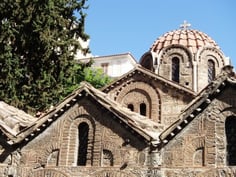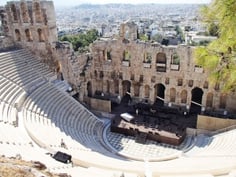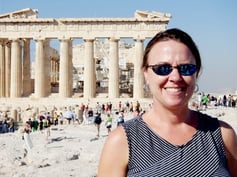 For dinner, we headed into downtown Athens to a local restaurant with live music. To end our journey, we enjoyed the hotel's spa and pool area that had numerous different baths available to relax our body and mind. It was a perfect way to unwind and a great way to wrap up our wonderful trip to beautiful Greece.
I can't tell you enough how much I enjoy the breath-taking views of Greece. You must sit-back, relax and take in the sights and smells of every city. If this is your kind of getaway, I'd love to hear from you. I can help you book your own relaxing trip to this country, rich in ancient architecture and history. Greece is perfect for a girlfriend trip, romantic couples getaway, or fun family vacation. I'll ensure you have your own mythical experience when you travel Greece!
About the author
Bev Gallant
I have been a travel advisor for more than 26 years and would love to help you plan just the right travel experience. I'm an Elite & Luxury Cruise Counselor, Certified Destination Wedding & Honeymoon Specialist and Certified Hawaii Specialist. Having personally traveled the world, I am very passionate about every destination I've visited. I do pride myself in being able to handle all details of any trip from the initial inspiration to sharing memories when my client returns home.
Topics: Hotels + Resorts, Food + Culture, Travel Tips, Travel Advisor, Leisure Travel