On February 26, 1919, the Grand Canyon, was named a national park by the National Park Services. That means this year, we celebrate the 100th birthday of America's most wondrous natural phenomenon!
There's no better time to experience the Grand Canyon than this centennial year as the park will feature activities, excursions, lectures, and more in honor of its milestone birthday. It is truly a mighty place to encounter and planning a visit can be daunting due to the overall size of the park, limited hotel space, and the many options available to explore it from all different perspectives. Here are some of our favorite ways to experience this iconic wonder that are more immersive than simply peering over the edge to behold the beauty of the canyon.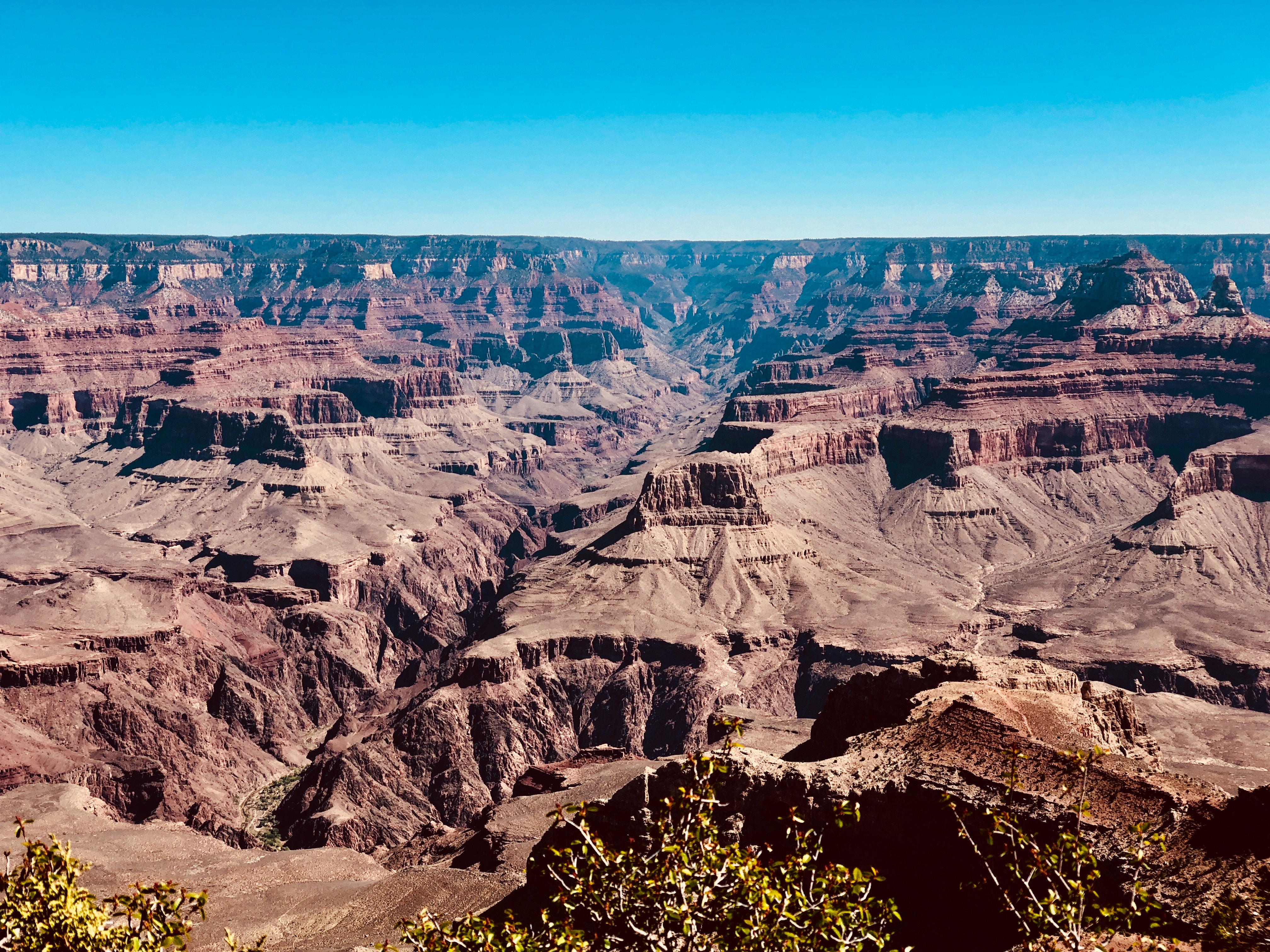 Rafting the Colorado River
If getting into the canyon and seeing more than just a scenic vista is your goal, consider a rafting trip along the Colorado River. This immersive experience is definitely lauded by our adventurous travelers and will tell you it is well-worth the journey. For a wild and crazy whitewater rafting experience, consider a day trip in the western part of the canyon near Diamond Creek and Lake Mead. For something less intense, you can do a half-day trip in a calmer part of the canyon and see just as much. For the true adventure-seeker, there are several rafting companies that offer multi-day trips allowing you to camp overnight and paddle during the day. You'll be able to experience a new perspective and see some of the most intimate parts of the park where fewer people are able to trek. Regardless the type of rafting trip, it is worth it to take the plunge and experience the Grand Canyon from the bottom up.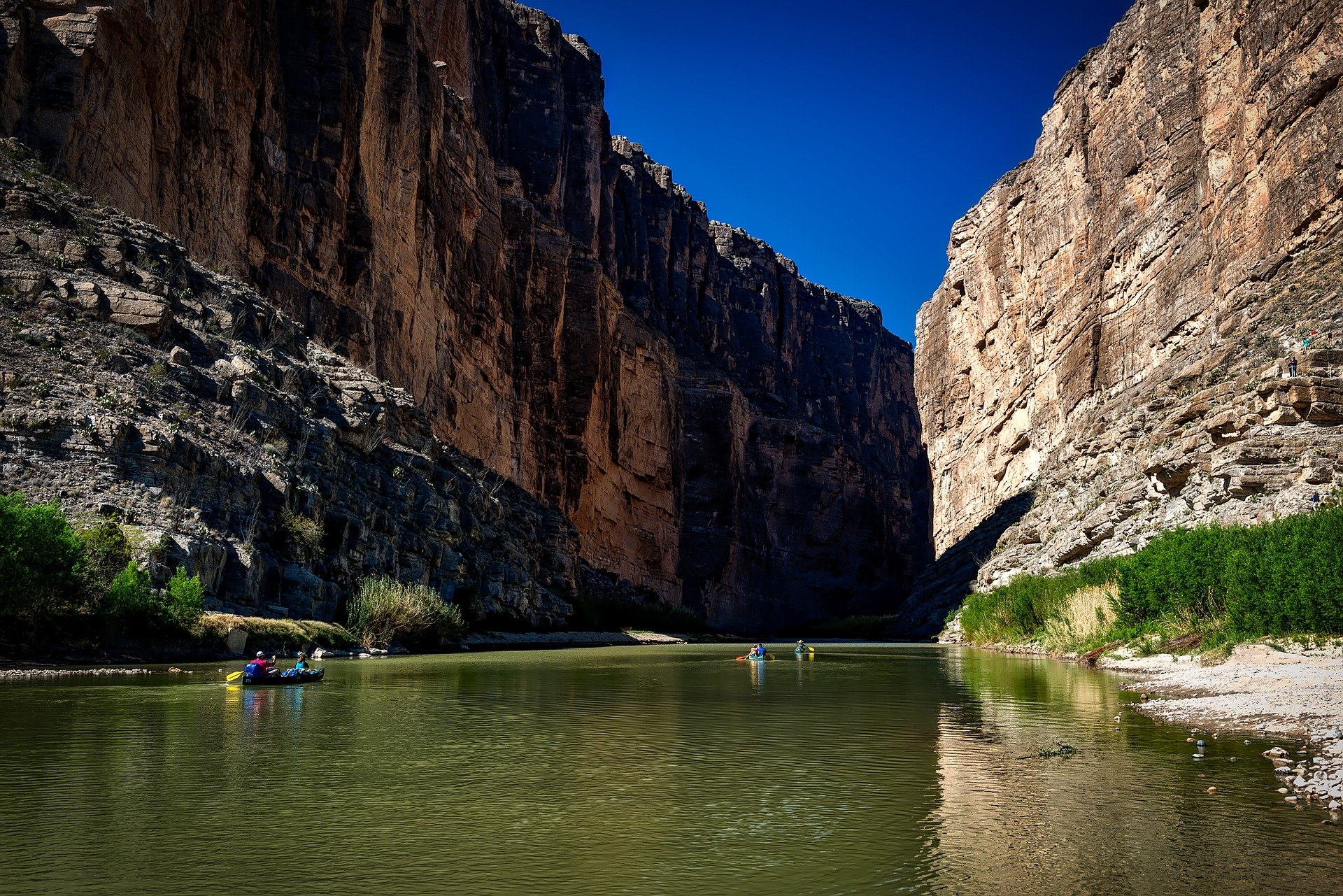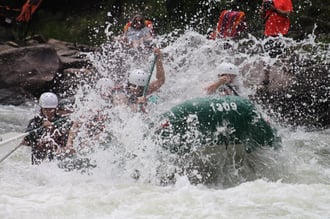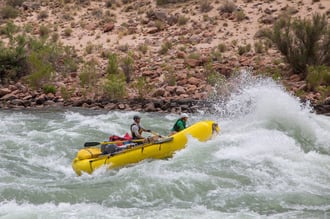 Havasu Falls
Another increasingly popular destination in the Grand Canyon is Havasu Falls on the Havasupai Reservation. True outdoorsman will hike to a series of mineral-rich waterfalls and camp overnight. Although you must have a permit to camp and endure a strenuous 10-mile hike to the falls themselves, the idyllic turquoise pools, lush greenery, and rusty red canyon walls are a striking sight, like an oasis in a barren desert. You may also opt to see the falls by taking a helicopter or mule, if hiking isn't your thing. However, this experience is best planned over multiple days so be prepared to pay a pretty penny for a rustic adventure.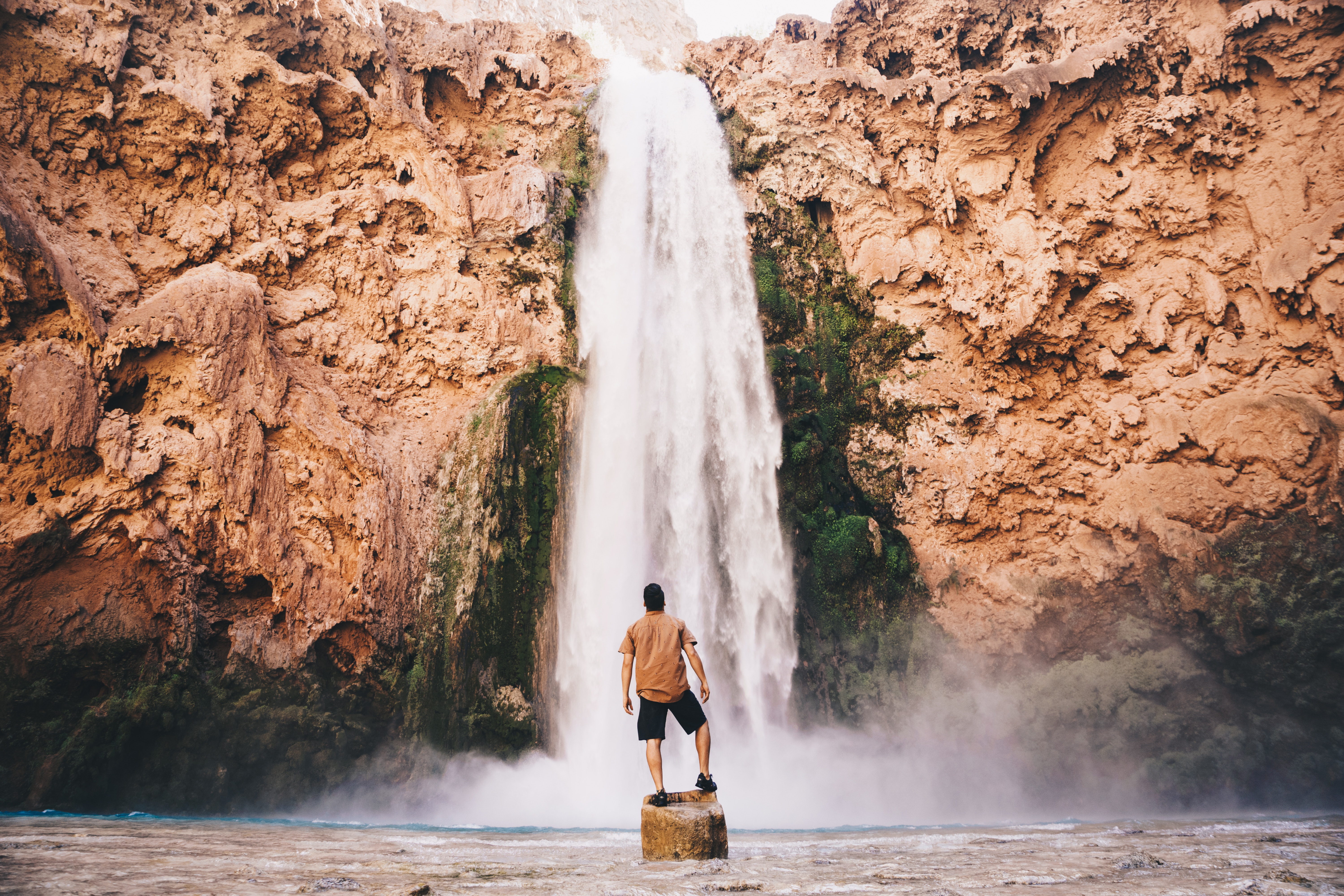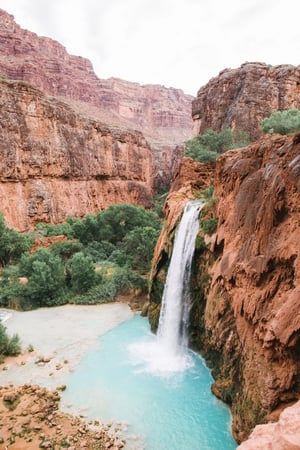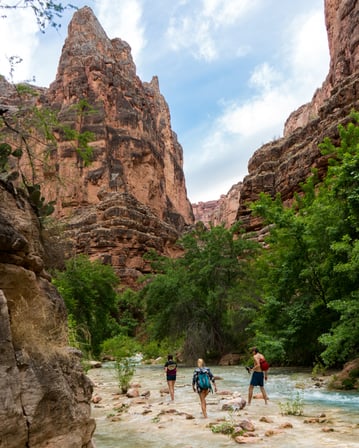 Helicopter Tour
If your budget is more flexible and you prefer to see the canyon in style, a helicopter tour is definitely the way to go. Not only will you view the amazing scenery from above, but you'll learn the history of the canyon without the restraints or labors of hiking. Many tours will pick you up at your accommodations with private transport to a helicopter landing dock before you're jetted off to see the park from up above. In addition, you can choose the duration and amenities of your flight--some of our special trips even enjoy a brunch or picnic in the park. A bird's eye view is one of the best ways to see a national park and take in the vast landscape that makes up the Grand Canyon. From the winding river below, to the towering canyon walls painted with layers of beautiful red and orange hues, to the never-ending blue skies above, it is a sight you won't want to miss.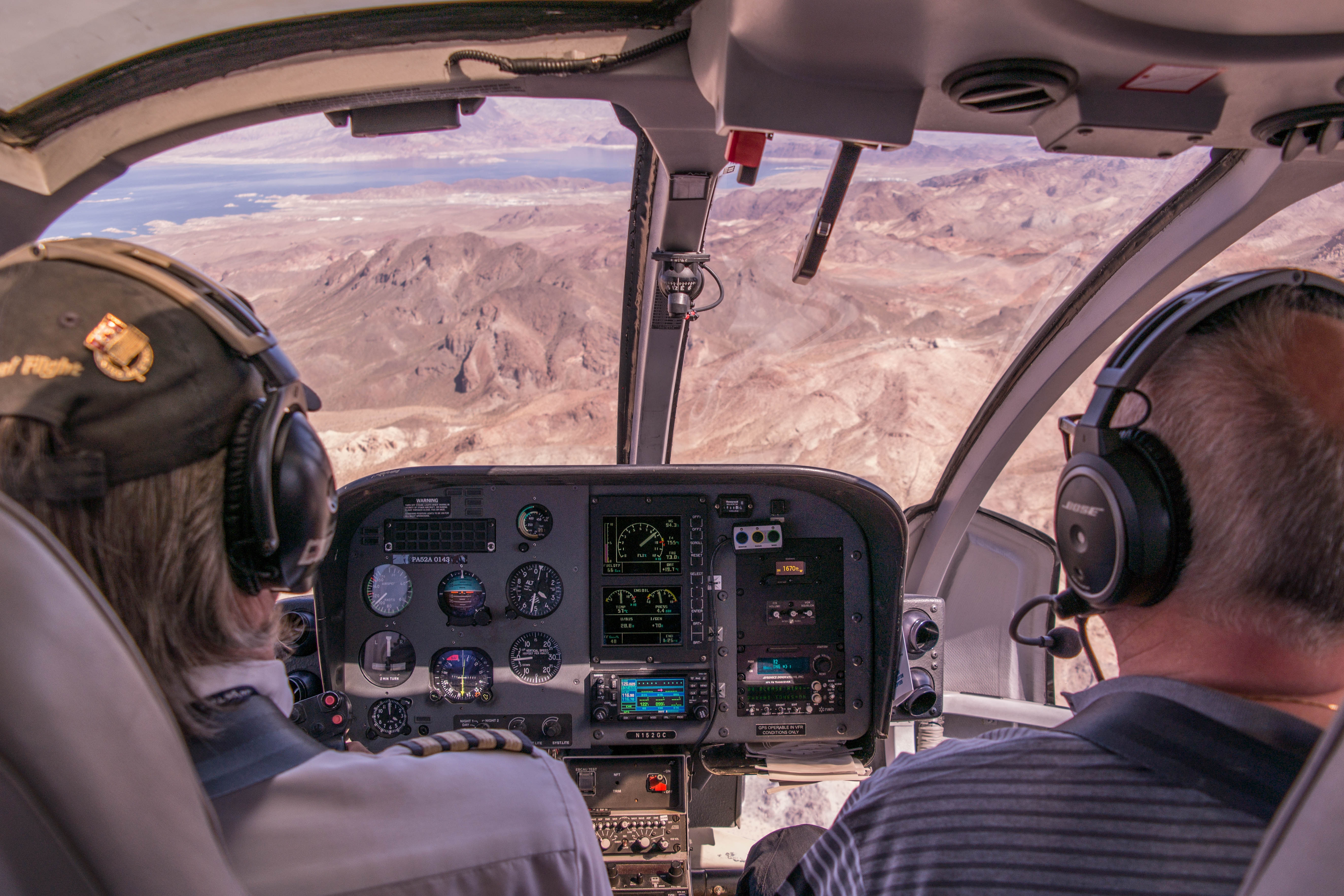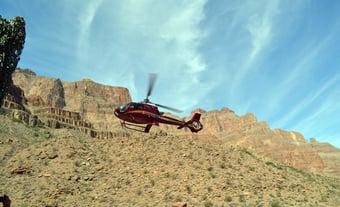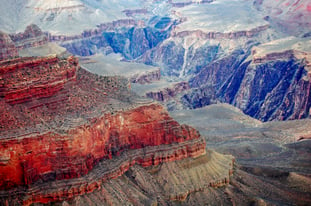 While we highly recommend a more immersive experience of the Grand Canyon, not everyone may want a thrilling outdoor adventure and may opt for something at a more relaxing pace. The park has many options for how you can experience the natural wonders of the canyon. You may kayak slowly down in the Colorado River or venture to Skywalk at Eagle Point for panoramic views. Even just hiking the North Rim or stopping at different vista points for photos can be a wondrous experience at the Grand Canyon. Whether you seek a little more adventure or want to relax in style, we can help you find the right way to custom craft a Grand Canyon adventure to your specific vacation goals.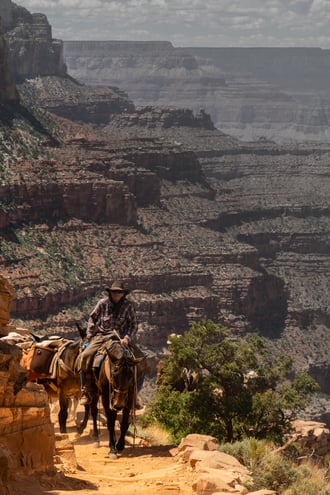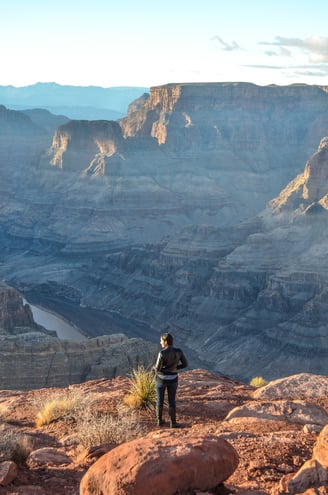 Submit a trip request with detail on what you want to experience and explore in the Grand Canyon We'll be sure to find you the perfect way to celebrate the centennial birthday of this outstanding national park.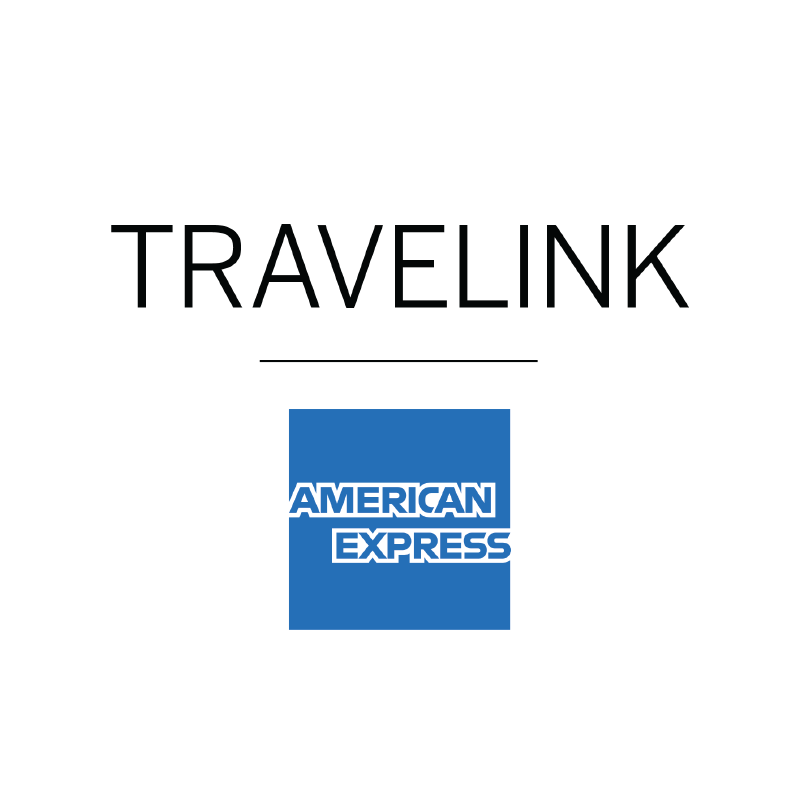 About the author
Travelink
Headquartered in Nashville Tennessee, we operate nationally with a combination of boutique business call centers, vacation travel retail locations, a groups & meetings travel business operations center, as well as our host of experienced virtual travel advisors.
Topics: Travel Tips, Vacations