Marlon Brando's Private Oasis in the South Pacific Awaits Your Arrival.
Paradise has truly been found at The Brando. I do love Hawaii and it is often referred to as paradise, but this island is an elite resort of incomprehensible beauty. I couldn't wait to tell you about this amazing retreat and yet I struggle with adjectives to fully describe the experience for you. I can say that in all our years of five star travels, we have never been pampered so highly nor felt such serenity.
The Brando is an exquisite luxury resort on French Polynesia's breathtakingly beautiful private atoll of Tetiaroa, just 30 miles north of Tahiti. Tetiaroa is comprised of a dozen idyllic islands surrounding a spectacular lagoon and has always been a place of stunning beauty, tranquility and rejuvenation — first for Tahitian royalty and later for Marlon Brando who chose it for his personal sanctuary.
We arrived to a greeting of traditional south pacific music as the beautiful staff escorted us through the lush tropical vegetation to our soon to be home away from home. We drank in the sweet, intoxicating fragrance of the native Frangipani flowering plants as we made our journey to The Brando and the relaxation of mind and body had begun.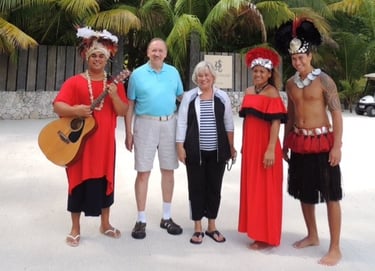 The all-inclusive resort features 35 deluxe villas each with its own private beach area and plunge pool, restaurants showcasing Polynesian and French cuisine, a luxurious Polynesian spa, a lagoon-view bar, beach bar, pool, organic garden, library, boutique, and water sports.
As we toured our private villa, the staff was quick to point out some of the unique touches of the property. The powder white sand is constantly groomed. There is excellent high speed Internet so you can stay as connected with the outside world as you want or need to be, but we highly recommend you completely unplug from your everyday tech and simply enjoy being a world away. Other guests are completely concealed from view and the coastline surrounding the island is so meticulously planned and designed the aerial view doesn't suggest the presence of such a manicured resort.
Eco-friendly is a common term today, but when Marlon Brando decided he wanted to incorporate sustainability into the resort, he searched and read everything he could to support his unique concept, without compromise. Today, his dream has become a reality and is unique in the world, combining stunning environmental purity, luxury, and sustainability. The Brando is endeavoring to operate exclusively with renewable, nonfossil energy sources drawn from the sea, the sun, and other renewable resources, with no sacrifice to luxury and comfort. The entire island is carbon neutral, our air-conditioned villas feature deep seawater air-conditioning and utilize renewable energies such as solar energy and coconut oil.
There are two restaurants the Beachcomber Cafe′ and Les Mutinés featuring the award winning cuisine of Chef Guy Martin of the two star Michelin restaurant Le Grand Véfour in Paris. The food is as magical as the service and setting. The casually welcoming Bob's Bar is on the beach and the Te Manu bar, almost hidden in a canopy of trees, has spectacular views of the lagoon and sunsets. Both bars offer a wide variety of specialty drinks using local honey and coconut milk as well as all your traditional favorites. Of course, there is room service whenever you wish in your villa or your personal outdoor dining pavilion. The entire resort is very casual so it is possible to pack lighter for this vacation than almost any other in the world.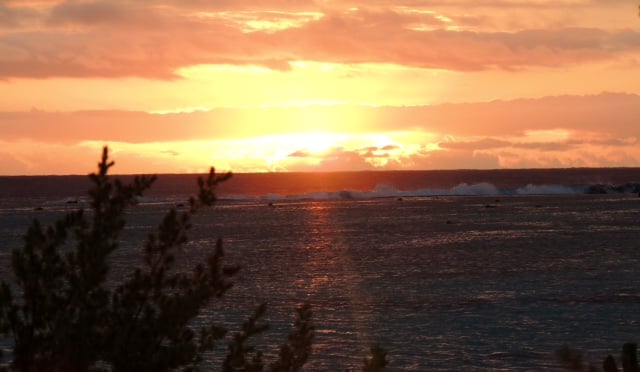 The Brando has two extremely comfortable catamarans and a wealth of water toys for high-energy adventure. A highlight was the boat trip to Bird Island and an excursion around the atoll. You might even encounter the lovely and charming, Tumi, granddaughter of Marlon, as a part of your boat crew. We were smitten.
The fitness center, not surprisingly, is outfitted with top of the line exercise equipment and the spa is set in a quiet lagoon with men's and women's changing rooms designed to look like birds' nests. The attention to detail in the construction of every part of the resort is impressive and so natural it adds to the sense of place that is rarely achieved even in the most award winning luxury resorts.
We can certainly say without hesitation that The Brando is as luxurious yet secluded a property we have experienced. On the final night of our stay we were treated to dinner under the stars followed by a delightful Polynesian show created and performed by the enthusiastic staff revealing aspects of a fascinating culture.
My words here cannot adequately describe this dreamy destination. When it is hot and muggy in July and August in Nashville, the trade winds make Tahiti a lovely place for a summer holiday. Contact me and I will be delighted to ensure you find paradise!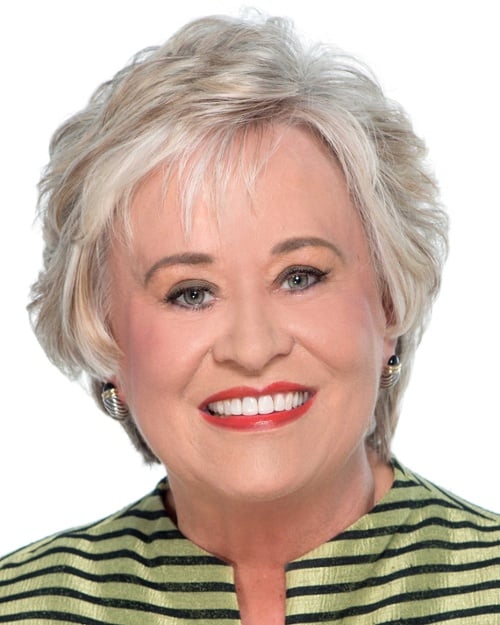 About the author
Linda Raymer
Following a career of 35 years in the industry as owner and senior executive of one of the top American Express Franchise agencies, now as President Emeritus at Travelink, Linda's influence and impact on our business and the travel industry is everlasting. Having developed the luxury division of our leisure business, Privileged Journeys, she continues to support our growth and remains available to develop luxury itineraries for individuals and custom groups as well as represent our company in local charity work. Linda has served on the American Express CTN Advisory board as well as the American Express Vacations Advisory Board, the Bedsonline Advisory Board, the Departures Luxury Council and the Departures Magazine ETA (Elite Travel Advisor) Board.
Topics: Hotels + Resorts, Luxury