If you're looking to relax and soak up some sun, taking a cruise to Bermuda is just what you need. With three days in port and three days at sea, you'll go home feeling relaxed and stress-free. That's exactly what I wanted in my family vacation. As a very busy travel advisor for our Business Travel Services clients, I need my own family time to reconnect and recharge. Norwegian and the Island of Bermuda was a great choice for our precious family retreat.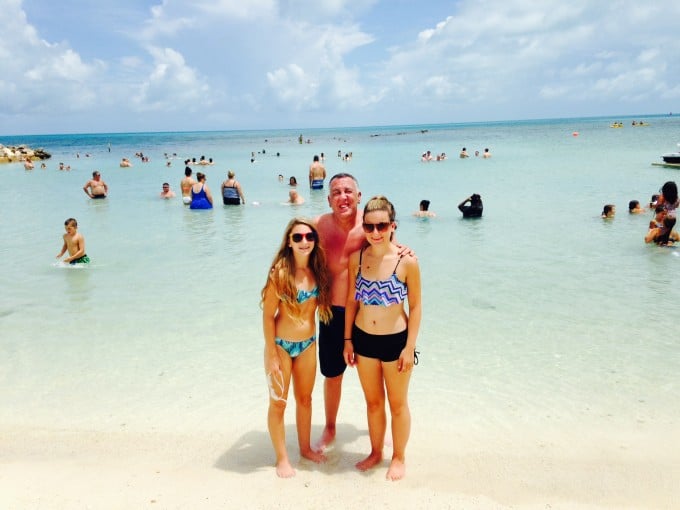 Samuel Langhorne Clemens, better known as Mark Twain, said "You go to heaven if you want to, I'd rather stay right here in Bermuda." He loved the island so much it became like a second home for him.

For my relaxing vacation to Bermuda, I used Norwegian Cruise Line. It's not only a cruise line that I enjoy, but one that my clients do as well. They offer Freestyle Cruising, have top notch service and offer guests a wide variety of dining options. The best part, they don't have schedule dining times. It's called Freestyle Dining and you dine where you want and when you want.
I'd like to start my story talking about the ship, since this is a cruise story. The Norwegian Dawn has 11 decks of fun, food and relaxation. The ship offers a variety of accommodations to suit all families and their budgets with 17 dining options to satisfy your hunger, 12 bars and lounges, a fitness center, spa, pools, kids' areas and casino.
What type of accommodations did I enjoy? Our room had two convertible beds that can be pushed together or left apart, one pull down bed from the ceiling and another that is stored under one of the beds. The one under the bed can be placed between the two other beds to accommodate a fourth person. The room was comfy and had a TV, mini fridge, safe, hair dryer and desk.
My favorite part of the cruise was dining. It's so nice to be able to eat when you want and not be confined to specific dining times. You have the option to dine in one of the six complimentary restaurants, or for a nominal fee to dine in one of the amazing specialty restaurants. My family did both.
The complimentary restaurants include Bamboo, Bimini Grill, Blue Lagoon, Garden Café, and the two main dining rooms – Venetian and Aqua. Garden Café is their buffet offering and it's available for every meal with no dress code. The Venetian and Aqua offered the same menu, but it changed daily with a selection of classic items available nightly. Guests could enjoy breakfast or dinner in these two restaurants and both offer multi-course meals. The food here was also excellent.
TRAVEL TIP: The menus are posted outside of Venetian and Aqua, so if you don't have reservations that night, check them out before you make your final decision on where to eat that evening.
The specialty restaurants that charge a nominal fee include La Cucina (Italian), Moderno (Brazilian), Le Bistro (French), Cagney's (steakhouse), Teppanyaki (Japanese) and sushi. The upcharge ranges from $19.95 to $29.95 per person. We enjoyed Cagney's, La Cucina and Teppanyaki. I'd highly recommend trying these restaurants. Cagney's was amazing! It was our favorite meal of the entire vacation. We were able to hand pick our steaks, Caesar salads were made tableside, as well as our bananas foster.
TRAVEL TIP: If you are going to dine at one of the specialty restaurants, make reservations ahead of time. I can even book them for you before you travel. It's impossible to get into Teppanyaki without a reservation. Very popular!
If you enjoy plenty of libations, it's worth it to purchase the Unlimited Beverage Package, which covers most drinks and you can get up to ten a day without worry of breaking the bank on board the ship.
My family enjoyed experiencing the nightly entertainment as well and never missed a show while at sea. The Cruise Director was hands-on and we'd see him around the ship interacting with the guests, which was really nice.
Now for our port of call, Bermuda. You can choose to purchase shore excursions or enjoy the destination on your own. We opted to check out the town on our own. Enjoying three days in port, we could really take the time to relax, spend time chilling on the beaches, and explore the little shops. There was no rush and that's exactly what we were looking for.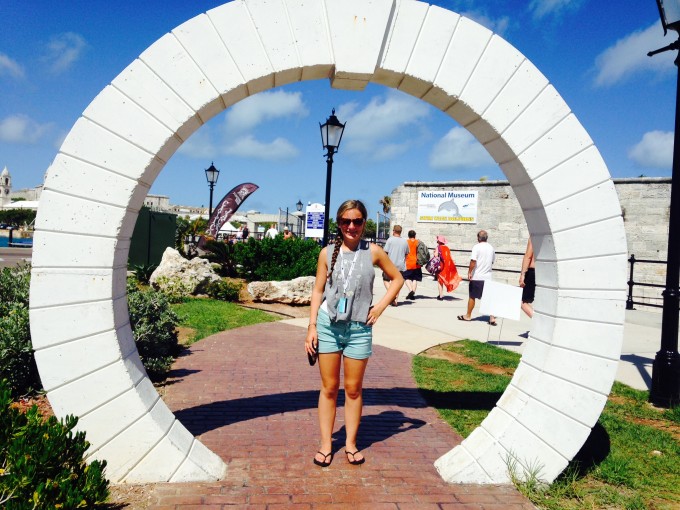 TRAVEL TIP: If you want a beach near the ship, check out Snorkel Park. It's a small beach, but you can walk to it from the cruise terminal. They do charge a small fee for beach access and chairs, umbrellas and floats are also available for rental here so just bring your bathing suit.
We purchased the DOCK local bus pass and took the Ferry, which was included, over to Hamilton. From there, we took a local bus over to Tobacco Bay, one of Bermuda's most beautiful beaches, and went snorkeling. It's the most stunning beach I've ever seen.
TRAVEL TIP: It's quite a walk from the bus stop to the beach, but for just $5 a car service will drive you back to the ferry. Totally worth it!
If you're like us and you need to get some shopping in, then Clock Tower Mall is a fantastic choice. It's located within walking distance of the cruise terminal and has nice shops and with goodies made by local artists.
There is so much more I could tell you about my wonderful experience with Norwegian Cruise Line and about Bermuda, but I won't. You really need to experience it for yourself! If you're interested in taking a cruise like this, Travelink, American Express Travel would love to hear from you and help you plan your relaxing getaway.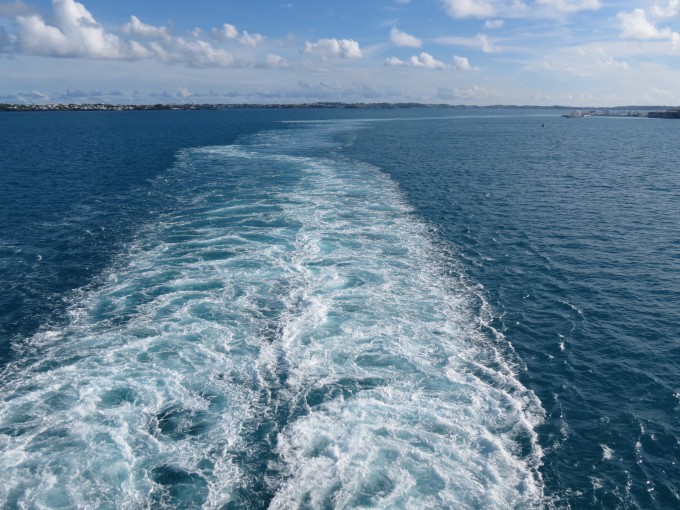 Topics: Bermuda, Cruising, Norwegian Cruise Line, Cruises, Family