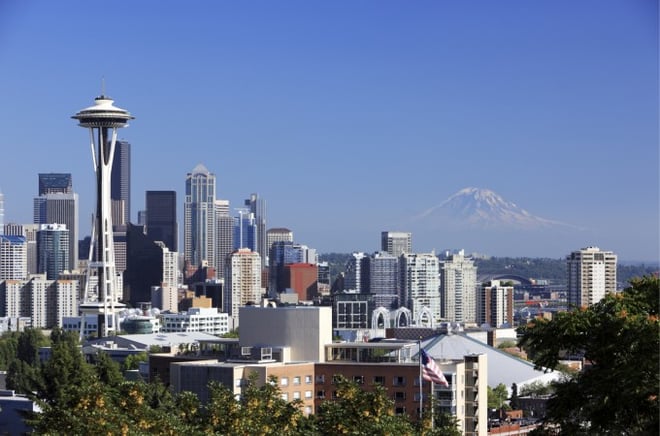 While I gazed at the tranquil water gradually rolling down the Puget Sound between snow capped mountain ranges, I was momentarily transported to a log cabin lifestyle. I imagined a cozy dwelling place surrounded by forestry and clear streams where I actually fished for my own salmon and trout. That's what a picturesque view and imagination can conjure up. Oh, and did I mention? This was all sparked from the view outside my hotel room window.
A recent 35 million dollar renovation had the Westin Seattle Hotel looking and feeling modern, bright and luxurious - a perfect start for our jaunt from Seattle to Vancouver.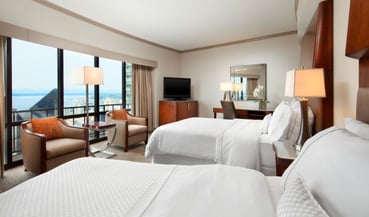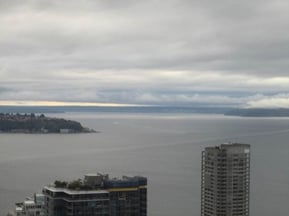 I had joined the Tauck Academy, an educational experience designed for travel agents, and was submerged in the innovative travel experience Tauck is renowned for. We kicked off our first evening with dinner at Seattle's Space Needle restaurant. At 500 feet high, the 360 degree view provided the spectacular sight of dancing lights across the entire city.
Drawing from the abundant produce and seafood of the Puget Sound area, their award winning chef designs a select menu inspired by the regional influences of Seattle. Everything plated was a representation of beauty and craft. Be sure to save room for Lunar Orbitor. Don't ask ... Just imagine that multiple scoops of house made ice cream appear tableside, floating in a cloud.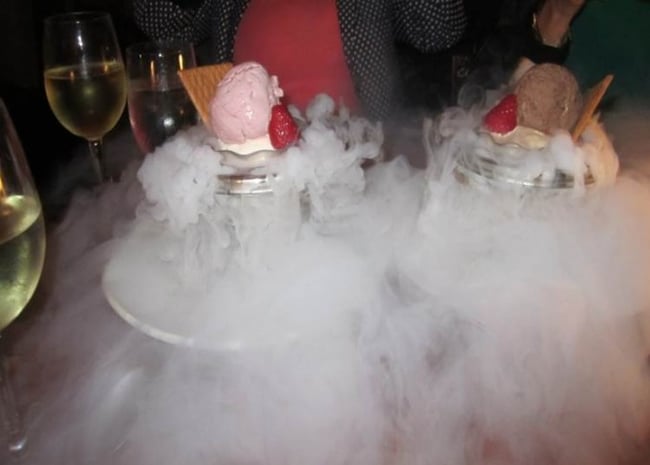 After a blissful night of sleep, we headed out early to Seattle's acclaimed Pike Place Market. You won't find just kale and carrots here. In addition to a seasonal variety of produce from local farmers and permanent "highstall" stands, there are specialty foods, crafts, fresh seafood from the pacific northwest and an array of unique shops. Pick up your herb-infused oil, fresh mussels, seasonal greens and a collectible Flash Gordon Pez dispenser all in one shot. Whether you're on one of six different guided tours or exploring the market at your leisure, try to arrive early enough to see the famously entertaining fish throwing, and don't forget to grab some award winning New England clam chowder on your way out.
Boarding a ferry, we waved goodbye to the Seattle skyline and headed to Victoria, British Columbia. One brief stop en route at Port Angeles Marina allowed time for a quick coffee and a glimpse of a wooden surfing yeti before arriving at Victoria Inner Harbor.
If you want to tour around the quaint, little town of Victoria via the inner harbor, yellow taxi boats can take you around for $5 per person or with a daily "Hop-on Hop-off" pass.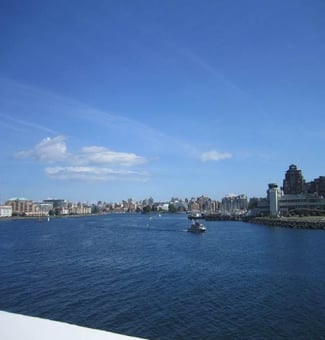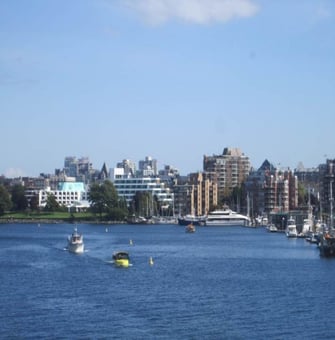 We stayed at the deluxe Grand Pacific Hotel located directly across from the harbor. Encased in Victorian decor, each room provided a charming balcony overlooking the marina.
The next day felt as if we had stepped directly into one of impressionist Claude Monet's garden paintings when we visited the internationally famous Butchart Gardens. In 1904, Robert Pim Butchart and his wife Jennie acquired a quarry rich in limestone deposits. Once exhausted, Jennie had a vision to reuse the empty quarry for creating something beautiful.
This quarry literally blossomed into what became known as the Sunken Garden. From there, this family owned and operated site grew and expanded with a Japanese Garden, Rose Garden, Italian Garden and Mediterranean Garden. If you happen to stay for dinner, visit The Dining Room, the original residence of the Butchart family which was converted into a fine dining restaurant.
Each year, visitors witness 900 varieties of over one million bedded plants bursting with color as they bloom from March through October.
Our next destination was just a floatplane ride away to the Westin Bayshore in Vancouver which overlooks Coal Harbor (yes, there was actually coal discovered in the harbor in 1862), as well as 1,001 acres of Stanley Park that border the city.
You must not leave Vancouver without walking the Capilano Suspension Bridge. 450 feet long and suspended 230 feet above the Capilano River, millions of people have set foot across this bridge originally built in 1889. If that's not thrilling enough for you, keep on walking through the Treetop Adventure consisting of seven suspension bridges throughout the evergreens or venture onto Cliffwalk, a walkway clinging to a granite cliff high above Capilano Canyon.
If you'd rather explore closer to ground level, you can wander Gastown, a historic district of Vancouver. This diverse downtown area includes hip fashion and interior boutiques, restaurants and art galleries. If you think you hear a train coming, look around you. You might be standing near Gastown's Steam Clock. Built in 1977 to cover a steam grate, this unique landmark still spouts steam every fifteen minutes in addition to producing a robust train whistle on the hour.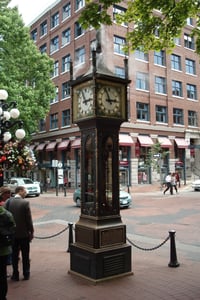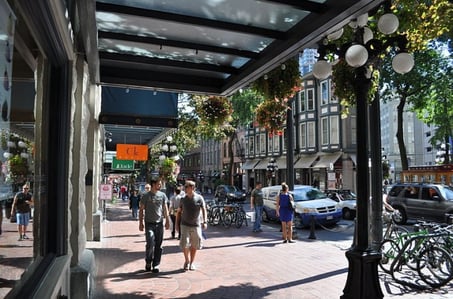 Before ending our excursion, we made a quick stop at Granville Island's shopping district. Once an industrial manufacturing area, Granville Island now features an extensive farmer's market, various performing arts theaters, breweries and fine art galleries. It's definitely worth a day trip. There's even a water park for those hot summer days with the family.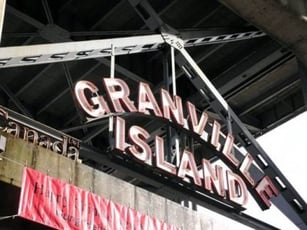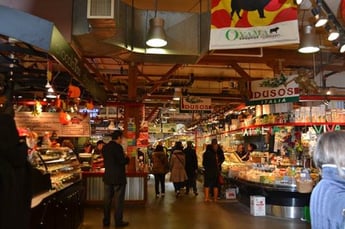 A-maz-ing Laughter, a sculpture of 14 laughing Chinese men, stands in English Bay Beach. The sculpture's infectious smiles made for a wonderful way to bid adieu to Vancouver and left me feeling real joy and appreciation for each destination I'd been to and for the outstanding Tauck travel experience.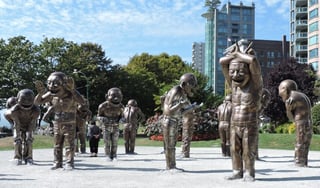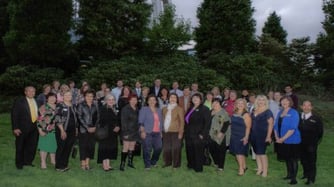 Click here to start planning your very own trip to Vancouver.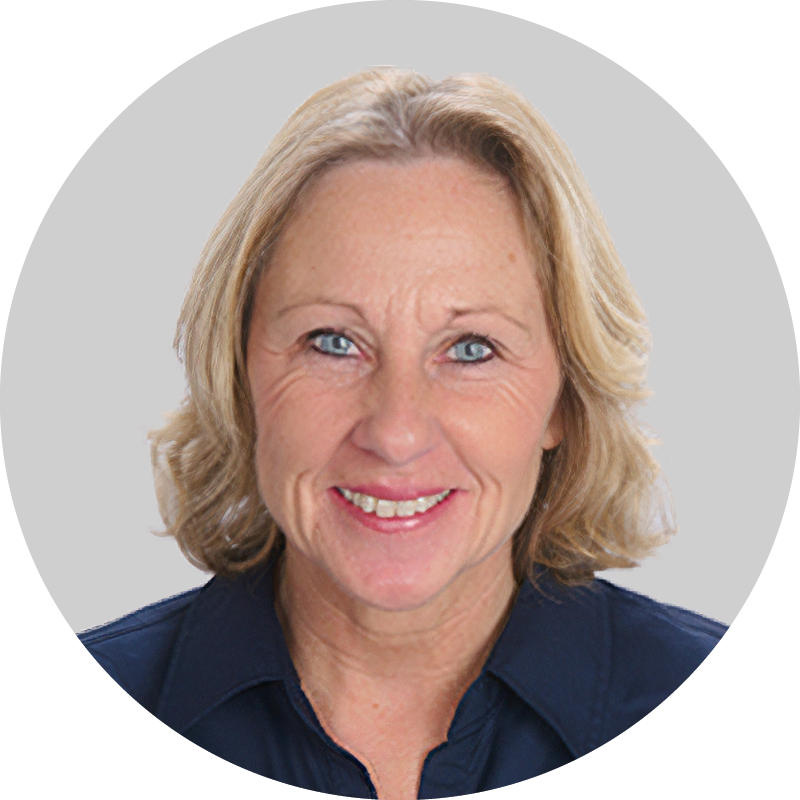 About the author
Linda Parson
I have been in the travel industry for more than 37 years. I began working as a tour operator, which I did for 31 years, then transitioned to the role of a travel advisor at Travelink, American Express Travel, whom I have been with for more than 5 years. My specialty and experience is in Caribbean, Mexico, and Hawaii travel.
Topics: Hotels + Resorts, Northwest, Canada, Food + Culture, Seattle, Tauck, Travel Advisor