Every year provides new opportunities to visit new ports and add some tried-and-true favorites to your must-see list, and Azamara's 2024 cruises will provide another awe-inspiring year of voyages to destinations around the world. Here are some of the places our partners at Azamara are excited to visit on their 2024 cruises.
The Wild Atlantic Way
Would it be cheating to begin by naming a destination that's actually made up of two port cities? We're sure you'll forgive the faux pas once you discover the rugged beauty of this incredible stretch of the Irish Coast. The Wild Atlantic Way is one of the longest defined coastal routes in the world and contains the cities of Cork and Galway, along with many enchanting villages and fascinating ancient monuments.
In Cork, you can place your lips on the legendary Blarney Stone at Blarney Castle – said to bestow those who kiss it with eloquence or the "gift of gab." Some of the famously well-spoken people who have kissed the stone include Sir Mick Jagger and Sir Winston Churchill, among many others. Blarney Castle itself dates back to the 15th century and is one of Ireland's most iconic landmarks and historical treasures. Don't miss the chance to explore the many green shades of Ireland's famously picturesque countryside with a leisurely guided ramble along the River Lee to Kinsale.
At the other end of the Wild Atlantic Way, you'll find Galway, a city boasting 900 years of history and access to natural wonders including the majestic Cliffs of Moher. It's also home to the largest medieval church in Ireland, the Collegiate Church of St. Nicholas. Founded in 1320, the church continues to serve a parish of worshippers to this day. But Galway isn't all church-quiet and reverent. Far from it! In fact, it's one of Ireland's most lively cities, hosting over 100 festivals and events every year. Which party will you get to experience on your cruise to the Wild Atlantic Way?
Bordeaux, France
You know about the wine, of course, and that's all here for the sampling – and touring, tasting, and savoring – from over 8,000 wine chateaux! Bordeaux is so famous for its wine that it recently opened La Cité du Vin, a marvelously modern museum and the first of its kind in the world. But Bordeaux offers so much more beyond its famous liquid exports. France always delivers delightful gastronomy, and Bordeaux is one of the best food cities in the world due to its proximity to both the Atlantic Ocean and the Dordogne (the region that invented foie gras, along with other delicacies).
When you've had your fill of some of the world's best food and wine (if that's possible), you can see the Pont Jacques Chaban-Delmas, Europe's longest and tallest vertical lift bridge, a feat of engineering on the Garonne river. Stroll Rue Sainte-Catherine, the longest pedestrian shopping street in Europe with endless shops, cafes, and sights to behold. And while you're in the neighborhood, stroll over to Libraire Michele Masson on Rue des Bahutiers, a rare book lover's paradise with titles that span many eras. You'll leave this delightful French port city filled with a renewed joie de vivre.
Plymouth, England
U.S. history buffs will recognize the appeal of this new port for 2024. Famously the departure port for Pilgrims leaving England, Plymouth has served as the starting point for many of history's most epic and daring voyages. The city practically bursts at the seams with history! Take some time to visit Plymouth's many museums and memorials. You'll feel like you've gone back in time as you walk along cobblestone streets shaded by Tudor-era buildings, but will be brought right back to contemporary life as you pop into the city's chic cafes and trendy restaurants and discover a thriving arts scene.
If you're eager to get your toes in the sand and contemplate the majesty of the Atlantic Ocean, you're in luck! Plymouth is England's Ocean City, with many beaches a short drive from the city center. And you can't miss the iconic red-and-white-striped Smeaton's Tower, a memorial to one of history's greatest lighthouse designers and a shining example of the city's importance to maritime history. This local landmark marks a perfect meeting place for your group and adds a touch of colorful charm to Plymouth Hoe, a sprawling public greenspace popular among locals and tourists alike.
Runavik, Faroe Islands
Far away from it all and very far from ordinary, take a once-in-a-lifetime trip to Runavik in the Faroe Islands, another new port in 2024. This incredibly scenic North Atlantic archipelago is scattered between Iceland and Scotland and was once referred to by an Irish monk as "the islands of sheep and the paradise of birds". Part of the Kingdom of Denmark, the islands remain wild and sparsely inhabited – the perfect destination to take in ruggedly beautiful scenery and embark on outdoor adventures. Runavik is an important fishing port that lies at the mouth of the largest fjord on the Faroe Islands: Skálafjørður. Don't worry about trying to pronounce it! Just take in the majestic mountain views and incredible waterfalls. While in Runavik, sample the local delicacies based on the practice of ræst, which involves drying and fermenting meat and fish.
Learn about the fascinating history of this farflung location at the Forni Museum, housed in a 17-century home, or visit the World War II fortress in Nes, just south of Runavik. British cannons, bunkers, and searchlight buildings remain on the island for your exploration.
Kiel Canal, Germany
Though perhaps not as well-known as some of the world's other famous waterways like the Panama or Suez, the 61-mile Kiel Canal in Germany is another awe-inspiring feat of modern engineering and the world's busiest artificial waterway. Since opening in 1895, it has connected the North Sea with the Baltic, eliminating the need for important cargo to sail all the way around the Jutland Peninsula and thereby cutting 250 miles from the journey. An average of 32,000 ships pass through the waterway every year.
Despite the annual volume of ships, a cruise through the Kiel Canal is quite tranquil, with gentle waters and scenic views of the backyards and gardens of locals. Discover the pastoral beauty of the Baltic countryside and observe the laid back pace of cyclists and picnickers who live along the route. Take in the impressive locks and be sure to snap some photos of the world's longest railway bridge at Rendsburg.
Reykjavik, Iceland
If you've ever talked to someone who's visited Iceland, you know it's an enchanting travel destination like nowhere else on the planet. Over the past couple of decades, tourism in Iceland has grown significantly and for good reason. Reykjavik is packed with culture and history and features incredible museums and historic sites. Take a shore excursion to the abandoned village of Hesteyri, a wonder only accessible by boat. But it's not just the history that fascinates and excites. Reykjavik has a thriving arts scene that will reveal itself to you on a guided walk through the city that includes a stop at Reykjavik's iconic Hallgrimskirkja Church.
Don't miss a chance to indulge in a dip in the healing thermal waters of Iceland's famous Blue Lagoon. Kick back in comfort as you bask in the 104-degree water and white silica mud with a special cocktail. You won't soon forget the otherworldly beauty of the steamy turquoise water and gorgeous scenery.
Start Planning Today
Where will you go with Azamara in 2024? These are just a few of the destinations we're excited to visit with you, and as always, Azamara will be traveling to Africa, South America, Asia, Australia, and beyond. Submit your Trip Request via the button below to start planning with one of our Travelink advisors today!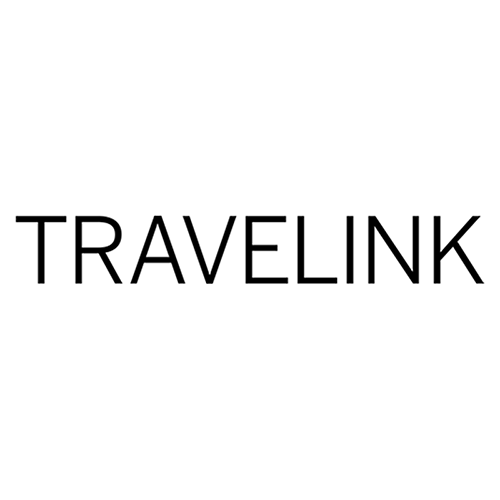 About the author
TRAVELINK
Headquartered in Nashville Tennessee, we operate nationally with a combination of boutique business call centers, vacation travel retail locations, a groups & meetings travel business operations center, as well as our host of experienced virtual travel advisors.
Topics: New, Cruises, Travel Tips, Vacations