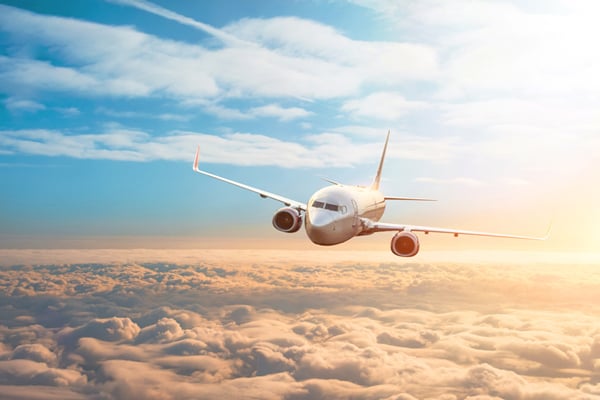 Global Load Factor Hit Record High in July
Global air passenger demand rose 3.6 percent year over year in July, according to the International Air Transport Association. In recent months, air traffic has been growing at a slower pace, and that continued in July, IATA noted. Capacity climbed 3.2 percent year over year, making July the third consecutive month in which capacity has grown slower than demand.


Load factor rose 0.3 percentage points to 85.7 percent, a record for July and the highest load factor this year. All regions posted modest capacity growth and high load factors, some posting their own record load factors for July.

"July's performance marked a soft start to the peak [July-August] passenger demand season," said IATA director general and CEO Alexandre de Juniac. "Tariffs, trade wars, and uncertainty over Brexit are contributing to a weaker demand environment than we saw in 2018. At the same time, the trend of moderate capacity increases is helping to achieve record load factors."

Source: Business Travel News
U.S. Travel Volume Grew 3.2 Percent YOY in July
Travel to or within the U.S. grew 3.2 percent year over year in July, and it will grow 1.8 percent year over year for the period from August through January, according to the U.S. Travel Association's Travel Trends Index. In July, domestic travel rose 3.8 percent year over year; domestic leisure travel grew 4.2 percent, and domestic business travel grew 2.2 percent.
USTA predicts domestic travel will expand at the slower rate of 2 percent year over year for the period from August through January, leisure contributing slightly more than business. Slower consumer spending and business investment will weigh down domestic travel, according to the association. For the period from August through January, domestic leisure and business travel are projected to grow, but at a slower pace, 2.2 percent for leisure and 1.6 for business.
Source: BTN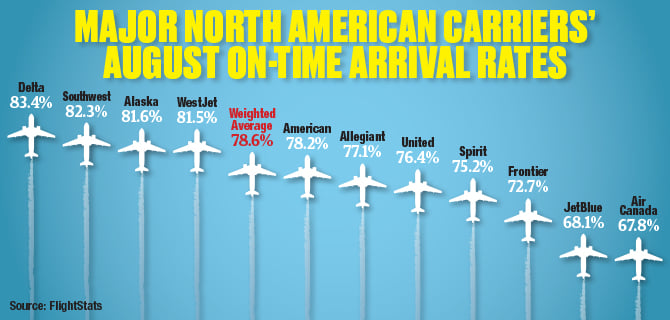 United Removes Expiration Date for Rewards
United has adjusted its rewards policy for loyalty members. Now, its MileagePlus reward miles—which travelers can redeem on flights, experiences, hotels and other options—have no expiration date. "Giving customers a lifetime to use miles is an exceptionally meaningful benefit," said Luc Bondar, VP of loyalty and president of MileagePlus at United. Delta removed the expiration date for SkyMiles in 2011, and each passenger's American Airlines AAdvantage miles expire 18 months after he or she last earned or redeemed miles.
Source: BTN
British Airways Faces Its First Pilot Strike
British Airways is warning of possible additional cancellations this month as the carrier works to reach an agreement with its pilots, who went on strike Monday for the first time in the carrier's history. BA canceled nearly all its flights on Monday and Tuesday in advance of the British Airline Pilots Association's planned strike related to the carrier's pay proposal. The carrier said it "had no way of predicting how many [pilots] would come to work or which aircraft they are qualified to fly." Another strike is planned for Sept. 27, and BA said it would be in touch with passengers flying around that date over the next few weeks if their flights are affected. No other strikes are planned between those dates, and trade unions by law are required to give 14 days' notice of industrial action, according to BA.
Source: BTN

Travel Buyers Gain Power for Hotel RFP Season
It's the beginning of RFP season for many travel buyers putting together hotel programs with negotiated rates. For the past several years, suppliers have had the upper hand, but this year, buyers are gaining back some power, according to a report from industry consultant Bjorn Hanson called U.S. Corporate Hotel Rate Negotiations for 2020 Forecast.
Almost every year since 2011, the market has favored suppliers because of increasing hotel occupancy and forecasted increases in average daily rate "that for many of the years were higher than the average daily rate increases realized," Hanson said. The report notes that while U.S. ADR increased by less than 3 percent for 2016 through 2018, the projected price increases during negotiation periods were higher. In 2016, the forecast was growth between 5.75 percent and 7 percent. In 2017, it was between 3 percent and 4 percent, and in 2018, it was between 2.5 percent and 3.5 percent. "Therefore, many buyers believe they 'overpaid.'"
For 2020, the ADR forecast is an increase between 1 percent and 1.5 percent, based on STR's performance reporting and on forecasts from STR, CBRE Hotels and PwC. That growth is slower than inflation, Hanson pointed out. And as ADR growth slows, buyers gain leverage.
Hanson's report noted that buyers are starting negotiations with suggested increases of between 1.5 percent and 2 percent, while suppliers are asking for increases between 3 percent and 5 percent. Hanson estimates corporate travel buyers' negotiated rates for 2020 will rise between 1.5 percent and 2.5 percent.
Source: Travel Procurement
CBRE: Lagging GDP & Demand Growth Buffet U.S. Hotel Sector
Following recent industry overviews and downgraded revenue projections in major hotel companies' latest earnings reports, a study from CBRE Hotels serves as the latest confirmation that the U.S. hospitality sector is headed for a slowdown. In the latest quarterly edition of CBRE's Hotel Horizons, based on data through June, the hospitality advisory company forecasts a deceleration in U.S. lodging performance during the final six months of 2019. After increasing 2.1 percent year over year for the first half of the year, demand growth will slow to 1.4 percent year over year for the balance of 2019. The report attributes that slowdown largely to lagging economic growth; CBRE estimated GDP will grow 1.9 percent during the second half of 2019, half the pace of growth during the first six months of the year.
Source: BTN
Minute Suites Will Expand to JFK
Minute Suites' ninth location will open next year in Terminal 4's B Concourse at New York's John F. Kennedy International Airport. Minute Suites offers private suites inside airport security for rent by the hour or overnight. The suites serve travelers stuck with long layovers or delayed flights. The space in JFK will house seven suites and one shower. Minute Suites operates in two terminals at the Hartsfield-Jackson Atlanta International Airport, two terminals at the Dallas/Fort Worth International Airport, two terminals at the Charlotte Douglas International Airport and one terminal at the Philadelphia International Airport. A location is also expected to open at the Baltimore/Washington International Thurgood Marshall Airport in early 2020.
Source: BTN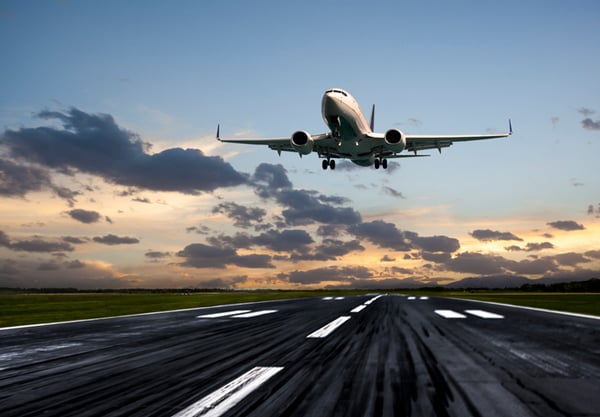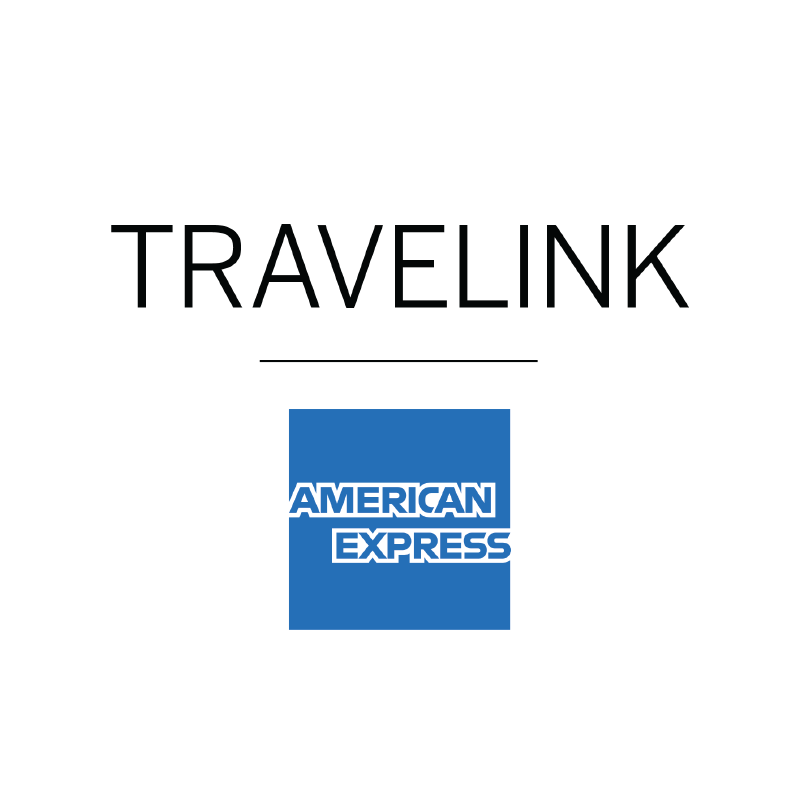 About the author
Travelink
Headquartered in Nashville Tennessee, we operate nationally with a combination of boutique business call centers, vacation travel retail locations, a groups & meetings travel business operations center, as well as our host of experienced virtual travel advisors.
Topics: News, Business Travel