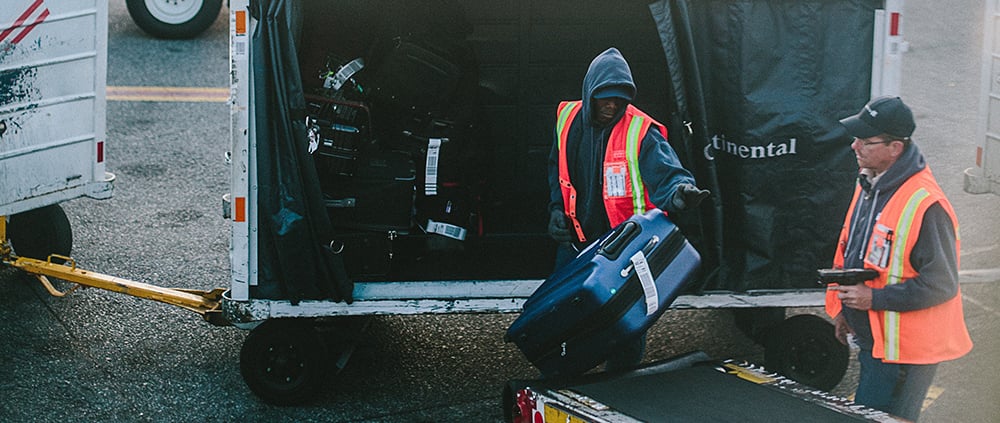 U.S. Hotel Capital Expenditures Expected To Reach $7.05B in 2018
The U.S. lodging industry is expected to increase its spending on capital expenditures to a record $7.05 billion in 2018, besting the 2017 of $6.85 billion. Bjorn Hanson, industry consultant and adjunct professor at the New York University School of Professional Studies Jonathan M. Tisch Center for Hospitality and Tourism, laid out the prognostication in a recent report. While total capex spending is projected to climb 3 percent year over year, the cost per available room for those expenditures will be $1,350, which is the same as in 2017. Capex spending describes "costs incurred with the purchase and installation of capital assets to maintain and enhance hotels," according to Hanson's report. Redesigning a lobby or converting a shower-tub into a walk-in shower, for instance, fall under the purview of capex.
Priorities for 2018 and 2019 capex spending include equipment and space design to accommodate enhancements in breakfast offerings; larger or enhanced fitness centers; and increased high-speed internet capacity. In previous years, hotel companies zeroed in on more ambitious areas of capex spend, such as new designs for lobbies and guest rooms; RFID electronic room key systems; and walk-in showers to replace tub-shower units.
Source: BTN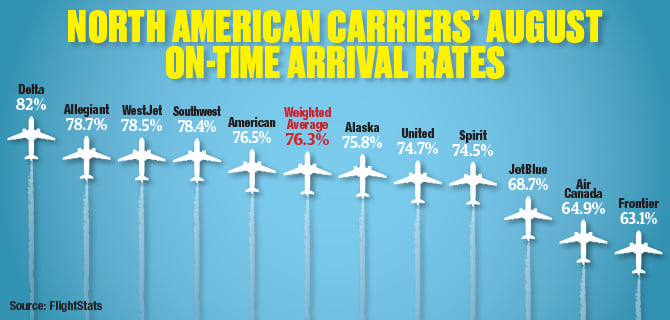 Delta Dominates August NA On-Time Performances
Delta had the best on-time performance rate among North American carriers in August, according to FlightStats. Alaska, which had the best performance for six of this year's first seven months, had an August on-time percentage below the weighted average.
Source: BTN
United Changes Boarding Process
United Airlines is cutting the number of boarding lanes at its gates and will notify passengers through their phones when the boarding process begins. While there are still five numbered boarding groups, passengers now will board through two lanes, green and blue. A digital sign will indicate which group currently is boarding through each lane. Preboarding groups and Group 1 will board through the blue lane, and groups 2 through 5 will board through the green lane in order. From that point, the blue lane will be left open for passengers in groups 1 and 2 who arrive late. The carrier also will issue alerts via its app to let passengers know when boarding for a flight has begun. Eventually, United plans to issue those alerts via text messages, as well.
In addition, United has shifted some boarding group designations to balance the groups' numbers. MileagePlus Premier 1K members have moved from Group 1 to preboarding, and Gold members have moved from Group 2 to Group 1. United has been testing the process at Los Angeles International Airport most of this year, and on Tuesday, it expanded it to more than 1,000 gates around the world.
Source: BTN
Airlines Up Fees for Checking Bags
American Airlines said it also is increasing the fee for the first checked bags from $25 to $30 for domestic flights and flights to Canada purchased on or after September 21, matching the $5 fee increases announced by Delta, United, and JetBlue. United and American also raised the fee for a second checked bag from $35 to $40. And, for flights between Canada and the U.S., Mexico, the Caribbean and Central America, United increased the fee for a second checked bag from $35 to $50. For a third checked bag, JetBlue boosted the fee from $50 to $150, according to Bloomberg.
Source: BTN
Southwest Invests for Corporate Sales Growth & New Distribution Strategy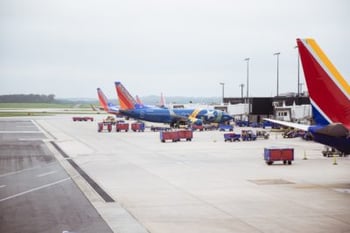 Southwest Airlines is on track to quadruple year over year its number of new corporate contracts in 2018, armed with a bigger and newly structured sales force and a distribution strategy leveraging new capabilities unlocked by its recent reservations system switch, sales executives told BTN.
Over the past year and a half, Southwest's sales team has focused on two areas: "What do we need to do to make it easier for our customers to do business with us?" and, "How do we ramp up our selling capabilities?" senior director of corporate sales Matthew Smith said during an interview at the recent Global Business Travel Association convention in San Diego. In terms of personnel, the corporate sales organization has grown from about 25 to more than 80 over that period, he said. That includes about doubling the sales employees in the field and building up new teams with specific focuses, such as government business.
Source: Travel Procurement
Buyers Overwhelmingly Shun Basic Economy Fares, Says GBTA Study
Nearly two-thirds of travel buyers never allow their travelers to book basic economy fares, according to a survey of 168 travel buyers conducted by the Global Business Travel Association and Airlines Reporting Corp. Additionally, 79 percent hide basic economy fares in their booking tools when travelers are not allowed to use them.
"These fares pose a challenge for travel programs, creating difficulty for spend visibility and comparison shopping when add-ons are factored in," GBTA executive director and COO Michael McCormick said. "Additionally, travel buyers are increasingly factoring in traveler preference and convenience as they recognize the important of their role in employee retention and recruitment in a strong economy with low unemployment."
Besides the restrictions basic economy fares put on travelers—which can include placement in the last boarding group, no seat selection and, in some cases, no carry-on luggage—basic economy fares could bring extra costs to travel programs, as they generally cannot be changed or exchanged. The survey also showed premium economy fares are finding a place in travel programs; 58 percent of buyers said their policies always or sometime allows travelers to use premium economy.
Source: BTN
Global Air Travel Demand Rose 6.2 Percent in July
Global air travel demand rose 6.2 percent year over year in July, according to the International Air Transport Association. Global capacity increased 5.5 percent, and global load factor rose 0.6 percentage points to 85.2 percent, a record for July. "The industry posted another month of solid traffic growth, and the record load factor shows that airlines are becoming even more efficient in terms of deploying capacity to meet demand," said IATA director general and CEO Alexandre de Juniac. "However, rising costs, particularly fuel, will likely limit the stimulus we would expect from lower airfares. Therefore, we do expect to see a slowing of growth compared to 2017."
July passenger demand for international travel rose 5.3 percent year over year. Capacity for international travel rose 4.7 percent, and load factor rose 0.5 percentage points to 85 percent. Demand for domestic travel grew 7.8 percent, capacity climbed 6.9 percent and load factor ticked up 0.8 percentage points to 85.6 percent.
Source: BTN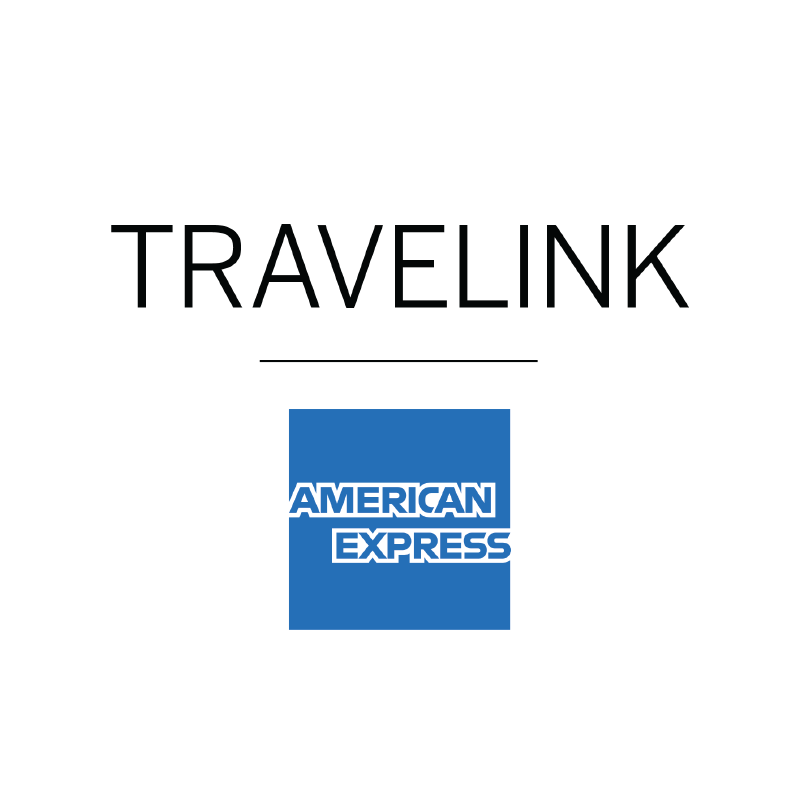 About the author
Travelink
Headquartered in Nashville Tennessee, we operate nationally with a combination of boutique business call centers, vacation travel retail locations, a groups & meetings travel business operations center, as well as our host of experienced virtual travel advisors.
Topics: News, Business Travel