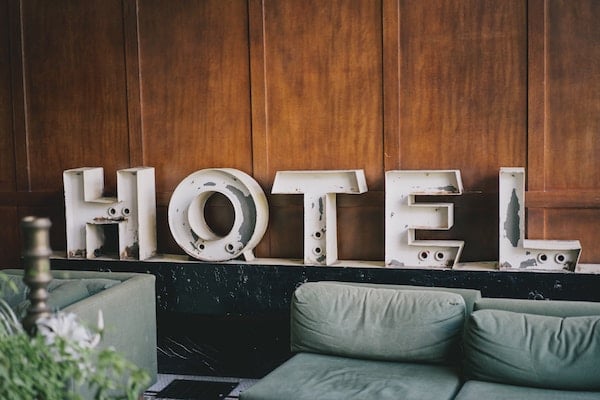 North American Hotel Bookings Show Upturn for Q4 2017
Bookings for the fourth quarter are up at North American hotels from this same time last year, according TravelClick. Business transient bookings are up 1.3 percent, while group bookings are up 4.5 percent. "The upswing in fourth-quarter bookings brings a refreshing wave of much-needed optimism for hoteliers," said TravelClick senior industry analyst John Hach. Average daily rates are also up for the fourth quarter, 2.2 percent for the business transient segment and 2.7 percent for the group segment. For the next 12 months, business transient bookings are down 1.4 percent, while ADR is up 1.4 percent. Group bookings are up 1.2 percent and segment ADR is up 1.5 percent. The August North American Hospitality Review looks at group sales commitments and individual reservations in the 25 major North American markets for hotel stays booked by Aug. 1 for August 2017 to July 2018. Source: BTN
Catering to a Moving Target
Brands across the industry are working to stay relevant at a time when the tastes and expectations of hotel guests are rapidly changing. Corporate travel buyers in Business Travel News' 2017 Hotel Survey gave top marks to brands that are deploying initiatives and technologies geared toward meeting the individual preferences of a diverse traveling population. BTN's survey ranked brands across seven tiers. Of last year's winners, only one brand returned to the top: Marriott International's Ritz-Carlton came in first place for the second consecutive year in the luxury tier. Among the multibrand hotel companies, Marriott and Hyatt Hotels Corp. had the strongest overall performance—each had five brands finish in the top three of their respective tiers. Hilton had three brands finish in the top three, while InterContinental Hotels Group and Best Western each had two. Source: Business Travel News
The Rise of Hotel 'Collection' Brands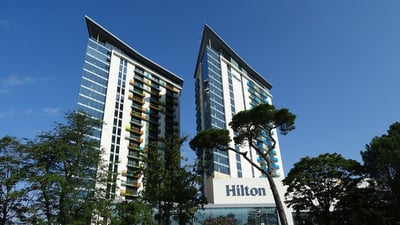 Following a glut of boutique and lifestyle hotel brand launches during the past few years, major industry players are embracing a new darling, the collection brand, in order to achieve a similar effect. So far, 2017 has played host to two such brand launches already. In January, Hilton introduced Tapestry Collection, an upscale complement to its upper-upscale Curio by Hilton collection brand. Then in June, Wyndham Hotel Group announced The Trademark Hotel Collection for three- and four-star independent properties. Collection brands, or soft brands, which bring independent hotels into a major chain's system without altering the core identities of the properties, are nothing new. Choice Hotels International launched its upscale Ascend Collection brand in 2008, and Marriott International added its Autograph Collection brand in 2010. But what have changed in recent years are consumer tastes, as well as business conditions for hotel owners. Source: Travel Procurement
Latam Revenue Is Up as Corporate Travel Rebounds in South America
Latam Airlines Group passenger revenue increased 9 percent year over year over the first half of this year as business travel volume resurges in South America. "Corporate travelers are coming back to the region," Latam SVP of the U.S, Canada and Caribbean Pablo Chiozza told BTN. "There is a new flow coming back and forth to Argentina and a lot of corporate travel going back and forth from Chile. Brazil is recovering, and it looks like things are coming back to normal." Source: Travel Procurement
Have Trump's Policies Finally Hit Inbound U.S. Travel Volume?
Until now, the U.S. Travel Association's prediction of decreased international travel to the U.S. has not come to fruition. Something has changed, though. U.S. Travel isn't reversing its forecast, nor has the trend line changed. Rather, U.S. Travel has added to the data sources that inform its Travel Trends Index. The association had expected inbound U.S. travel to start falling in February as a result of President Donald Trump's travel ban. In April and May,BTN reported, that decline had not materialized in the index. "We kept projecting drops in international visitation, and they kept not materializing," said U.S. Travel SVP for research David Huether. "However, we recently were able to access new data inputs for the TTI to give us an even more comprehensive picture."
U.S. Travel's monthly reports had indicated year-over-year growth in January, February, March, April and May and static inbound numbers in June and July. The revised numbers say inbound travel grew just barely in January, when Trump was inaugurated, then declined in February by 6.8 percent and in March by 8.2 percent, as Trump's travel ban faced litigation. Inbound travel grew in April—boosted by Easter, according to U.S. Travel—and just slightly in May, despite the March implementation of the Department of Homeland Security's laptop ban. Inbound international travel to the U.S. contracted again in June and July. Source: BTN
Lyft has expanded its footprint to cover 40 U.S. states completely, 32 states more than it previously had covered fully. The ride-hailing app claims that its services are available to more than 94 percent of the U.S. population, broader coverage than the goals it announced after an expansion in February. Arkansas and South Dakota are the only states with no Lyft service; states with service in only certain areas include Washington, Oregon, Minnesota, Louisiana, Illinois, Colorado, Alabama and Vermont. Source: BTN
Card Networks Enable Corporate Cards on Fitness Tracking Smartwatches

U.S. business travelers soon will be able to use their fitness smartwatches not only to track their steps as they race to their gates but also to pay for the coffee that fuels their sprints. American Express, MasterCard and Visa have enabled corporate card use for the Fitbit Ionic smartwatch, coming in October, and MasterCard and Visa also integrated with Garmin's Vivoactive 3 smartwatch.
If the bank that issues a corporate card enables it on these devices and the corporate travel program OKs it, travelers then can connect their corporate cards through Fitbit's and Garmin's apps. As for mobile wallets and other smartwatches, the user taps or waves the watch at a near-field communication-enabled terminal to pay. Source: BTN
---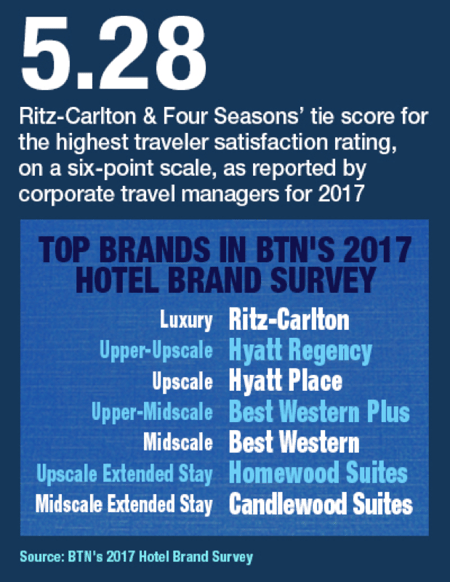 ---
News content licensed from Northstar Travel Media.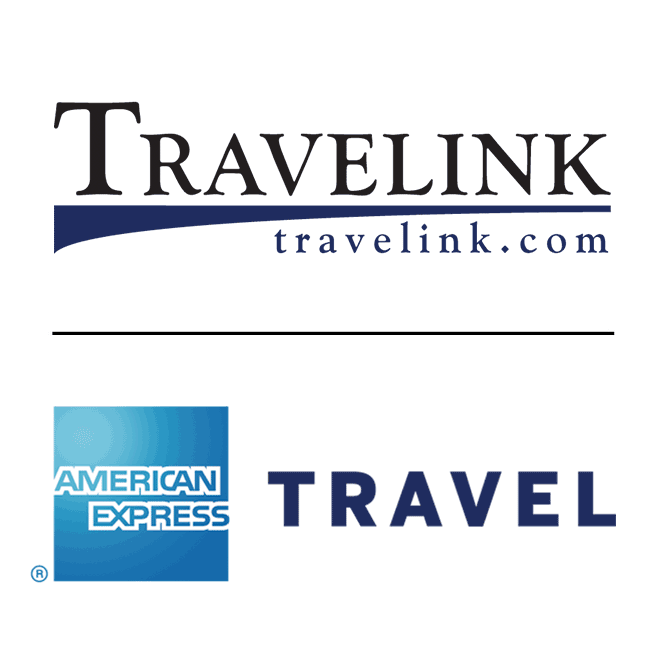 About the author
Travelink
Headquartered in Nashville Tennessee, we operate nationally with a combination of boutique business call centers, vacation travel retail locations, a groups & meetings travel business operations center, as well as our host of experienced virtual travel advisors.
Topics: News, Business Travel