If you're looking to travel to romantic Italy to see Venice and other amazing Northern Italian cities, then this Uniworld river cruise is an ideal offering of interesting history, romantic cities and delectable cuisine.
For my vacation, I decided to travel with one of our preferred river cruise lines, Uniworld, offering luxurious, all-inclusive vacations to locations along the finest rivers of the world. I've sold their cruises to my clients for years and know they consistently have an excellent time on Uniworld's beautiful ships while receiving excellent service and enjoying delicious local food.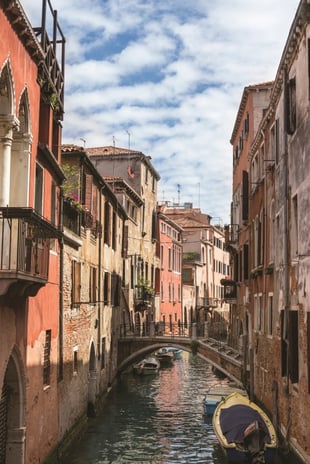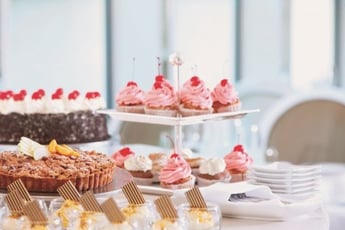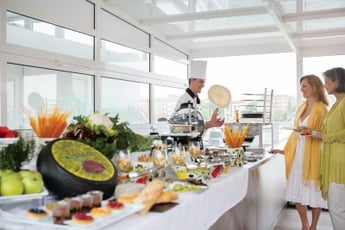 My personal trip to Northern Italy began amidst the romance of Venice, best known for its magnificent churches, beautiful architecture and unique style of living. During our walking tour of the city we visited St. Mark's Basilica on St. Mark's Square. This church is incredibly impressive and a must-visit while here. The massive basilica is home to St. Mark who was stolen from Alexandria by the Venetian merchants. We also made a stop at the Venetian Gothic-style Doge's Palace. It's the former residence of the authority of the former Republic of Venice. To end the day, I had to stop in Harry's Bar, made famous by Ernest Hemingway (it was his favorite in town), and other celebrities, such as Charlie Chaplin and Woody Allen. Here, I enjoyed their signature drink – the Bellini.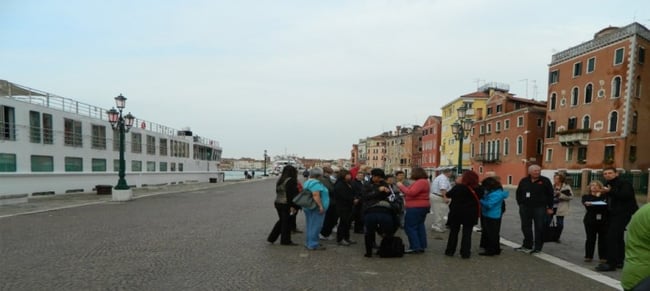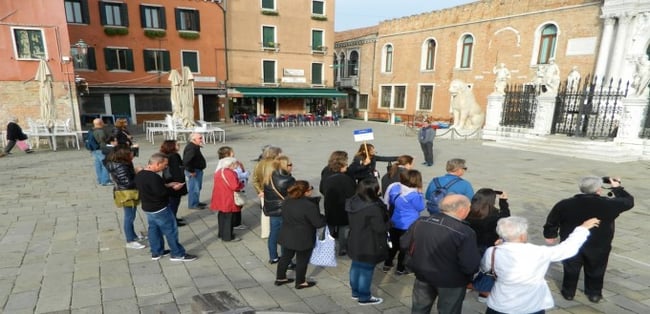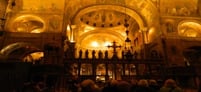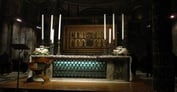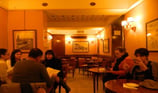 TRAVEL TIP: When in Venice at Harry's Bar, be sure to walk around and check out the pictures of all the famous people who've visited this little bar on the water.
Our next location was Padua, one of the oldest, medieval walled cities in Italy and home to one of the oldest universities – University of Padua, which we toured. We also stopped at one of the oldest churches in Italy, Basilica of St. Anthony of Padua. Needing a coffee to keep me going, I popped in to the charming Caffe Pedrocchi. It's the oldest coffee shop in the city, built in 1831. You can sit inside the elegant café or take a seat outside for some people watching.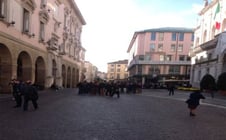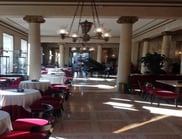 Next stop, Ravenna and the mid-sixth century mosaics, which are some of the finest Byzantine art in the world and are a UNESCO World Heritage site.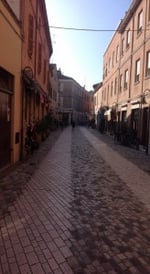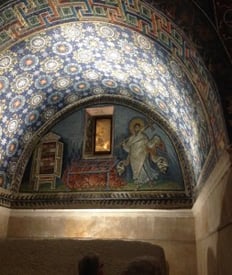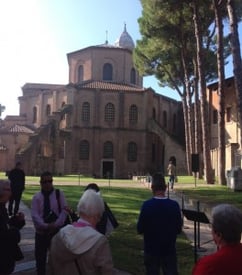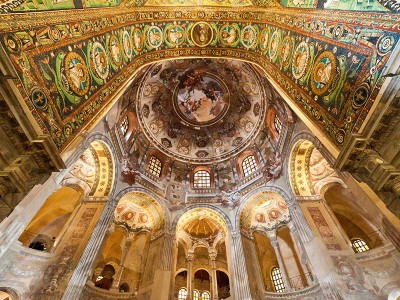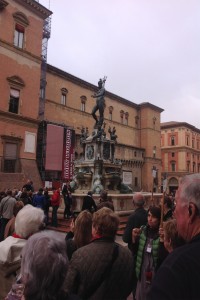 We then visited the largest city, and capital of the Emilia-Romagna region, Bologna. We did a city walking tour and saw their amazing market. Then we headed to Cantina Bentivoglio, a restaurant and jazz bar, for a pasta making workshop. Now I know how to make my own truly Italian pasta at home.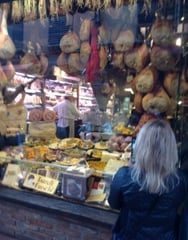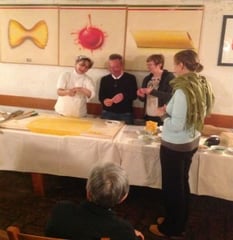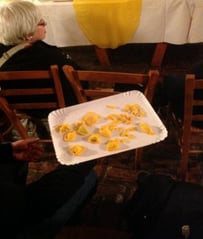 Fans of Shakespeare's Romeo and Juliet will love the city of Verona. Here we visited Juliet's balcony. It's located inside a small courtyard and as you enter, you'll notice a lot of writing on the wall where couples in love have written their names. We had a lot of free time to stroll through Verona, which allowed us to relax and fully absorb the sights and sounds of this romanticized city.
TRAVEL TIP: When heading out for your Uniworld "included" excursions, they are managed according to your walking pace. This is extremely nice for those guests who may have some mobility issues.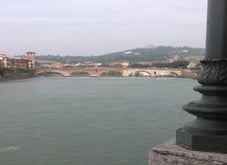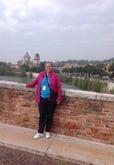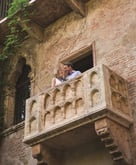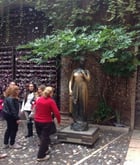 I've talked about the sites and sounds, but how was the river cruise ship experience? It was excellent! The food onboard was fantastic. Breakfast and lunch were served buffet-style and dinner was multi-course. The servers were very attentive. My room had a comfy queen bed with a full picture window and writing desk. The bathroom was small, as in the case of for river cruise boats, but the shower was large and had strong water power. Uniworld also provided very nice toiletries. There was also a surprisingly large closest so you could hang all of your clothes. For guests who wanted to watch a bit of TV, there are flat screen TVs in all the rooms, but I preferred the slow moving view out my window.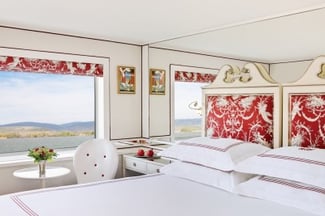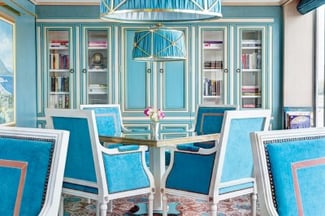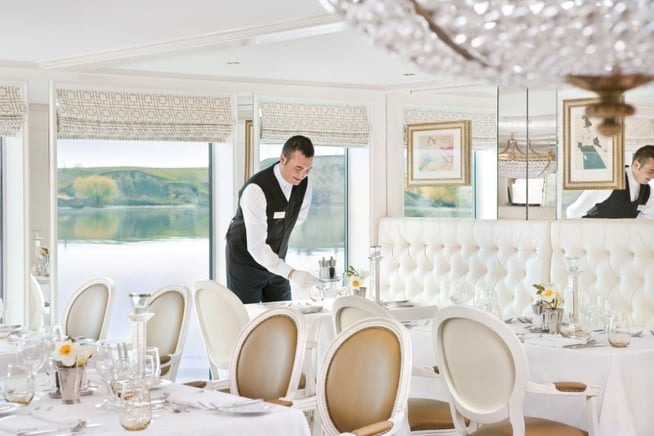 For those of you who haven't tried river cruises yet, they are very different than a ship that sails the ocean. Uniworld ships hold around 130 guests maximum and are made to just fit the river canals. The small size is nice because you make new friends easily and don't have to worry about getting lost on the ship. You'll also get to know your cruise director and the staff pretty well during your trip, which is a nice benefit when you need assistance or have questions about the destinations.
TRAVEL TIP: On this particular cruise, if the water level of the Po River is low, the ship can't travel down the river and will be docked in Venice and you'll be bused daily to your next port of call. It happens sometimes in Europe if there hasn't been enough rain.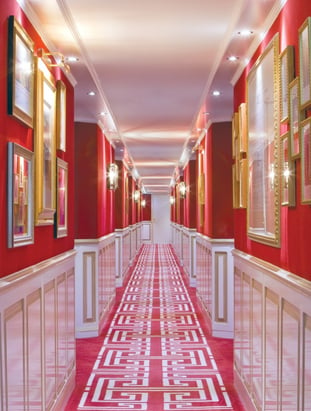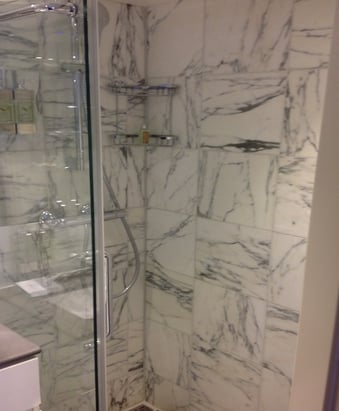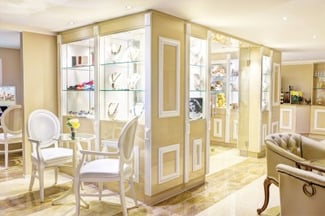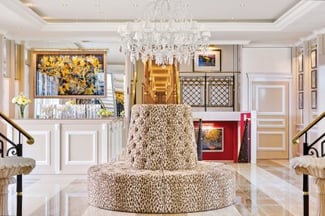 I really enjoyed my Uniworld Italian vacation and I'll definitely be traveling with them in the future. It was an exceptional experience from start to finish.
I wish I could tell you everything, but I would be writing for days. If you want to take a beautiful, all-inclusive vacation to Northern Italy, Uniworld is the way to go.
I'd love to hear from you and help you plan a wonderful Italian journey. You can contact me here to talk about planning your next vacation. As Mark Twain once said, "The Creator made Italy from designs by Michaelangelo."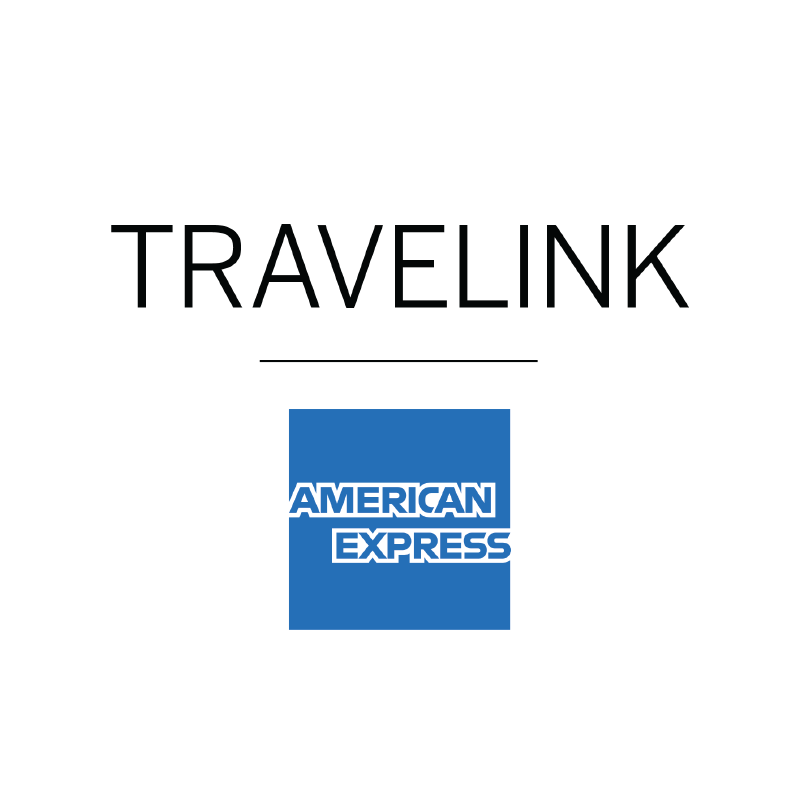 About the author
Travelink
Headquartered in Nashville Tennessee, we operate nationally with a combination of boutique business call centers, vacation travel retail locations, a groups & meetings travel business operations center, as well as our host of experienced virtual travel advisors.
Topics: River Cruise, Cruises, Travel Advisor