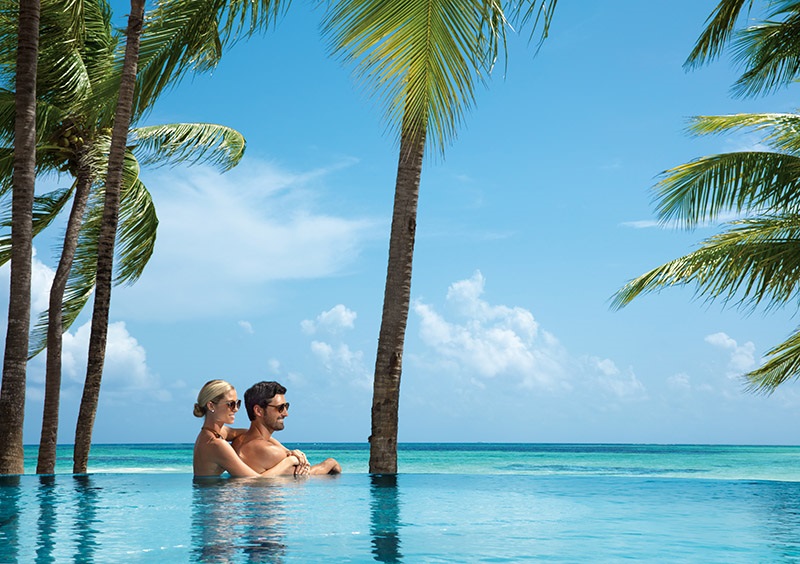 For self-bookers, Expedia reports most Americans visit travel websites an average of 20 visits per week for the 45 days prior to booking. That's a lot of time to try to find in your week. You're also risking your entire vacation investment of time and money guessing what will be best, basing big decisions upon whatever the hotels and OTA's are marketing instead of real experience.
Fortunately, all the research and booking can be done for you and customized to your heart's desire (and budget) without the stress of doing it yourself. We have the personal relationships, specials you can't find online, and experience to ensure your vacation will provide the relaxation you both need without the stress.
Consider the Perfectly Paired program from Travel Impressions. It's a collection of upscale hotels and resorts offering charm and romance in stunning locations worldwide, each providing exclusive services, amenities, and activities to make your trip unforgettable. Every hotel has been handpicked for participation based on its location and reputation for catering to couples. Each Perfectly Paired hotel will also offer our customers two exclusive romantic amenities. They vary by hotel and location, but some options include complimentary spa treatments for two, romantic dining experiences, private tours or lessons, early/late check-in, and much more. You won't find these curated specials online.
Let's take a look at a few lovely all-inclusive options close to home in the Caribbean and Mexico...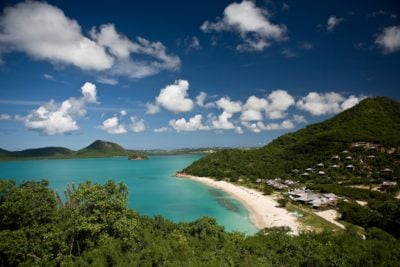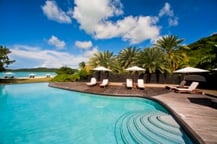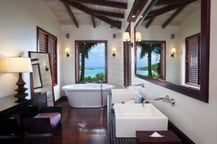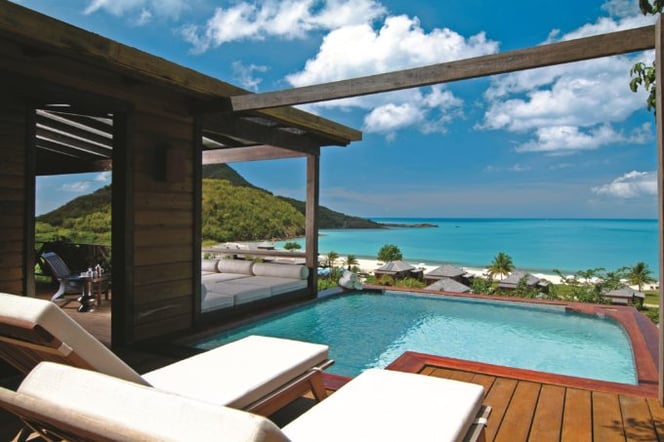 Hermitage Bay – Antigua
Hermitage Bay is a natural paradise in Antigua, untouched by the recent hurricanes and a perfect retreat for anyone wanting to escape the stresses and strains of a busy life. The 30 individual suites nestle on the beach and hillside of a perfect bay, in beautiful tropical gardens, in the seclusion offered by the surrounding 140 acres of lush, undeveloped land. They use as much locally grown and organic produce as possible, and you'll love the delicacies prepared from their organic kitchen garden on site.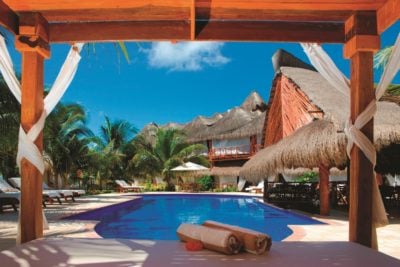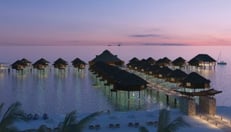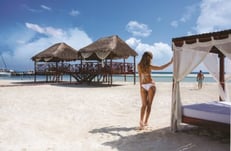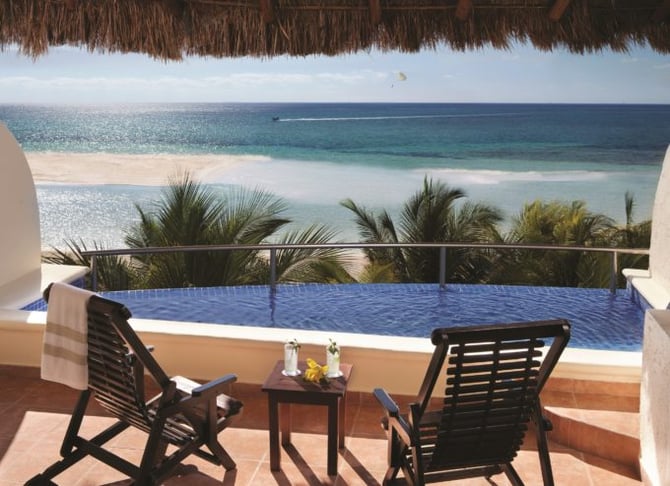 El Dorado Maroma, a Spa Resort by Karisma – Mexico
Travel Channel named Maroma Beach one of the 10 best beaches in the world. El Dorado Maroma sits right in the heart of it. The resort is intimately scaled, so you're never more than a short stroll from the beach, the pools, the spa, and a variety of bars and world-class restaurants, including a pop-up fish market every Thursday featuring seafood caught the very same day. There are private, thatched-roof beach bungalows where you can enjoy a Sky Massage to the soothing ebb and flow of the ocean.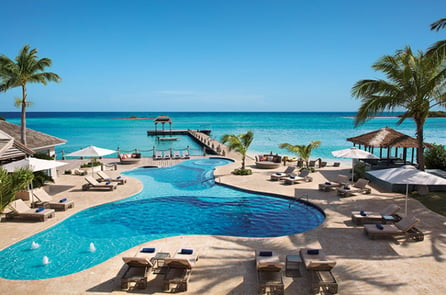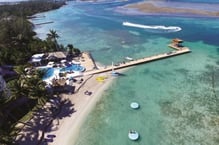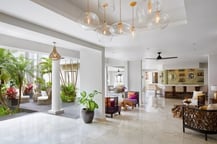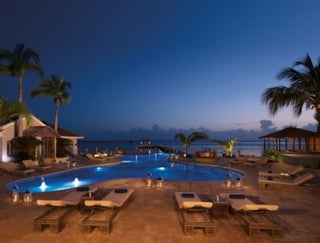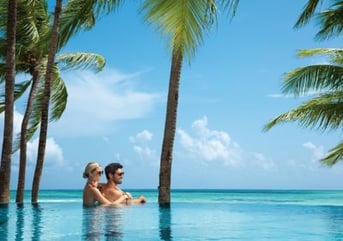 Zoëtry Montego Bay – Jamaica
Zoëtry Montego Bay is a boutique resort in the upscale Ironshore neighborhood of Montego Bay and just steps away from the Caribbean Sea. All 49 suites were designed with a holistic approach in three main buildings: Wood & Water, Bamboo, and Blue Mountain – a nod to Jamaica's ecological tapestry. Here you and your partner will connect with nature on the serene, private beach. Cleanse with organic, fresh and locally grown ingredients in each meal. Clear your mind with meditation and yoga and rejuvenate at the spa. Set yourself to the pace of island life and reset your romance level to 10.
While we can't imagine you wouldn't want to visit one of these amazing, all-inclusive resorts (or all of them), we do have resorts worldwide within the Perfectly Paired program, from Travel Impressions. We are a 24-year strong, privately owned, professional travel agency and Tennessee's exclusive American Express Travel representative, headquartered in Nashville. Our travel advisors who specialize in romance will be thrilled to assist you in planning your next R&R trip.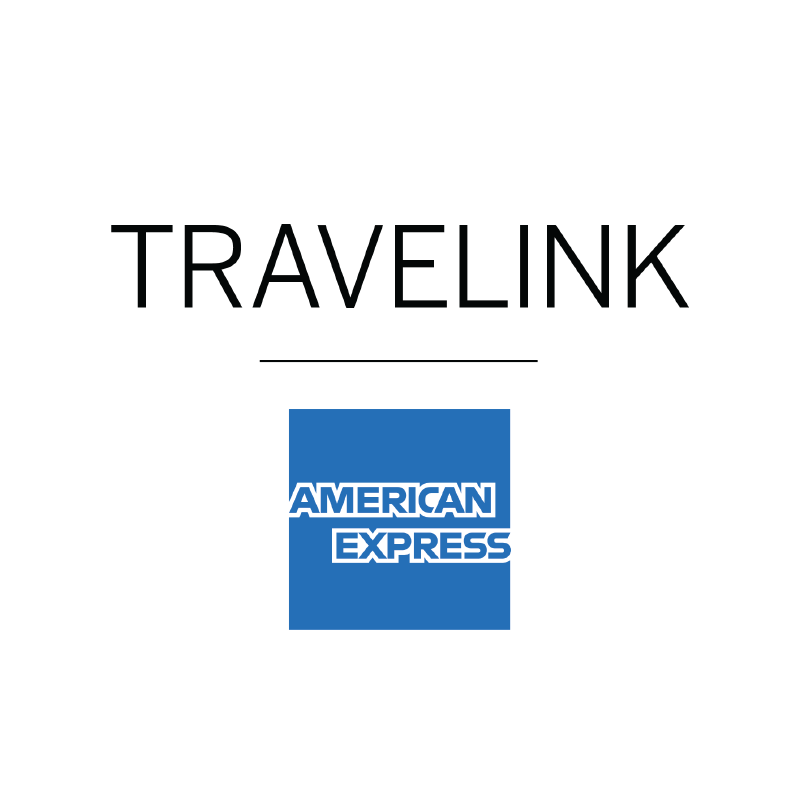 About the author
Travelink
Headquartered in Nashville Tennessee, we operate nationally with a combination of boutique business call centers, vacation travel retail locations, a groups & meetings travel business operations center, as well as our host of experienced virtual travel advisors.
Topics: Hotels + Resorts, Leisure Travel, Custom Travel