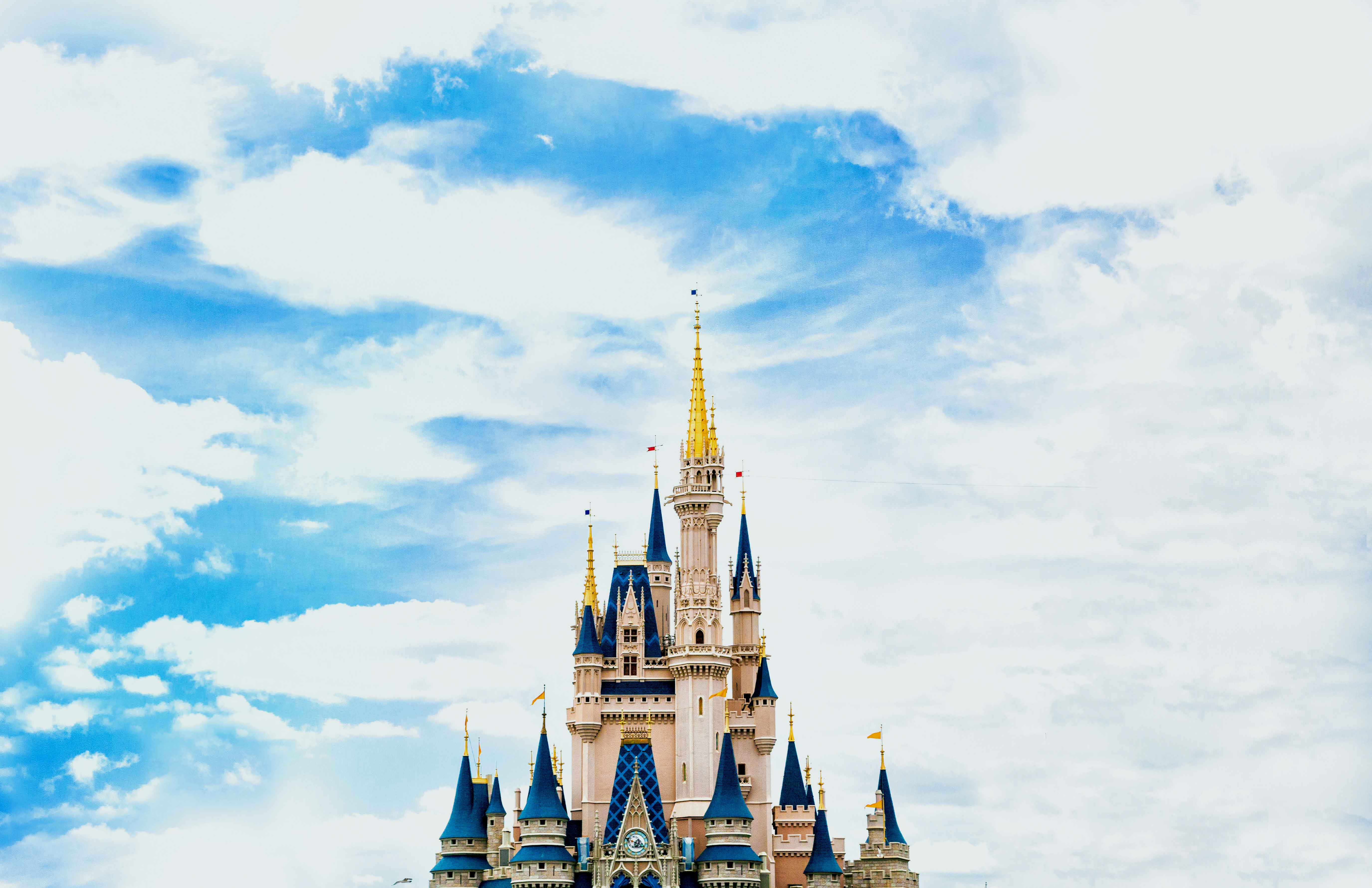 I recently assisted my client, Julie, and her family in planning a vacation to Orlando, Florida. She and her family had such an amazing time exploring Disney World and Universal Studios that she wanted to share her experience with others. Read below to learn more about all of their awesome adventures! - Wendy
OUR PERFECT FAMILY VACATION
This was our fourth trip in eight years to Walt Disney World and Universal Studios in Florida. Our oldest was five years old for our first family trip and is now thirteen. The trip this past March for Spring Break was in celebration of our youngest, our baby, reaching double-digits.
Let me just say, we are that family. We love the big theme parks. Each trip is unique as the kids grow and change. From the first trip trying to encourage the kids onto those "scary" kiddie-rides, to this year watching our daughter ride the Hulk Coaster at Universal with my husband and loving it! It's a tangible demonstration of how quickly life changes and how fast children grow. I'm recognizing the speed of life and want to ensure that each precious family vacation is something special for all of us. An ongoing challenge as the teen and tween years are upon us, so I enlisted expert help.
The idea of this trip was a bit overwhelming to organize because just like most American families, our days and weeks are full of school, activities, work, and living by the family calendar to keep the juggling act going. With older children comes the challenge of selecting the right rooms and beds, meal plans, and even different park ticket needs. The options are nearly endless so how does one choose the best combination? Wendy Riggall, expert travel advisor, to the rescue! I contacted Wendy, who is known as the Disney Queen at Employee Vacation Programs, an American Express Travel agency my employer offers vacation benefits through.
She was not only knowledgeable about all things Disney, but also recently visited Universal Studios to ensure she can design her clients' ideal family vacation down to the last detail. I was able to give her our main vacation goals including the number of days, ages of our family members, budget range, and list of must visit for the theme parks. Wendy quickly returned with a perfectly arranged trip. Four nights at a Disney resort and three nights at Universal Studios. We would be able to experience all four main Disney parks and have two glorious days at Universal Studios. She helped me pick the right meal plan – not too much food, not too little – and organized a Harry Potter breakfast at the Three Broomsticks. Plus, she gave me all sorts of fun tips to enhance our experience while in the parks. I went from staring down daunting hours of planning to a few emails and a quick chat then – POOF! – our amazing Spring Break trip was planned.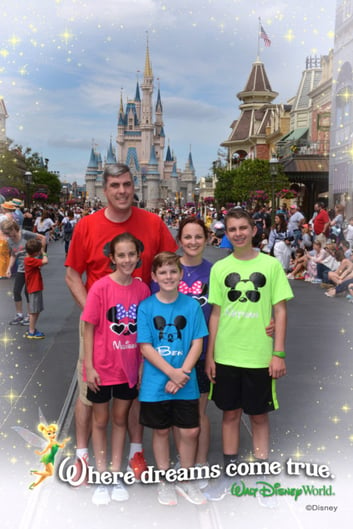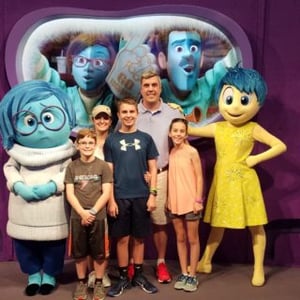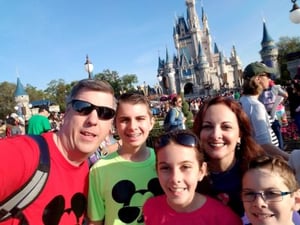 We always start off our Disney time with a day at Magic Kingdom. There is just something about looking down Main Street and seeing Cinderella's Castle with our own eyes. It mentally starts our vacation in the most magical way. There is so much to see and do, we usually end up returning at some point to finish it off. We loved the updated Peter Pan ride and the Snow White Seven Dwarfs train is one of our favorites. Thank goodness for those fast passes! With Wendy's recommendation, it was our first time staying at the Disney Port Orleans Riverside resort. We loved the boat ride to Disney Springs and spent our first night eating and shopping!
The next day we visited Hollywood Studios and had the chance to ride Toy Story Mania twice. We can't wait to return when the all-new Toy Story section opens. A real treat for my daughter and I was having our picture taken with Olaf. I think I was even more excited than she was.
For Epcot, we were one of those crazy families who show up an hour before the park opens so we could rush to the new Frozen ride first. Well worth it! We then enjoyed a full day in the park and had dinner at one of our favorite places, The Coral Reef. My husband and I ate there during our very first visit the year we were married and love to return and keep the memories growing.
Our final Disney day was enjoyed within Animal Kingdom, where the Nemo Musical is hands down our favorite show. The Yeti ride was quite an experience! My adventurous daughter loved it and went back a second time.
Then on to Universal Studios, where we stayed for a second time at the Loews Royal Pacific resort. We enjoy their great onsite restaurants and fantastic pool, not to mention the easy walk to the park.
I will be perfectly honest with you. We go to Universal for Harry Potter. We are BIG Potter fans and enjoy the Butterbeer, the experiential rides to be part of the movies, and the new evening lightshow at the Hogwarts Castle was fantastic! Everything else outside the Wizarding World is icing on the cake.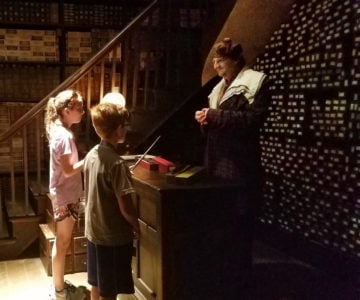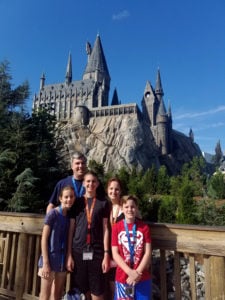 By the end of the week – our feet are sore, our bellies are full (Did I talk about the Mickey Pretzels?!? Ate. Them. All.) and our car is packed with treasures from our trip. However, the very best part is the time we spent as a family and the memories we made. We ate every meal together, enjoyed each other's company, experienced all we hoped for at the parks and properties, and there was absolutely no interruptions, no activities to rush off to, and NO DEVICES! Just talking and laughter and silliness. We simply had the perfect family vacation.
--- Julie
Learn more about the travel advisor for this vacation, Wendy, and book your next trip with her below!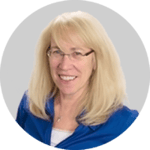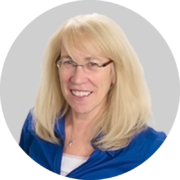 About the author
Wendy Riggall
I am a Destination Wedding and Honeymoon Specialist, Accredited Cruise Counselor, College of Disney Knowledge Agent Education Master Graduate, Certified Sandals and Beaches Specialist, an alpine skier and group travel coordinator. My personal travel includes the Caribbean, London, Scotland, Amsterdam, Germany, Greece, Italy, Israel, Spain, Various Cities in the USA and North American ski destinations.
Topics: Family, Travel Advisor, Leisure Travel, Disney, Vacations