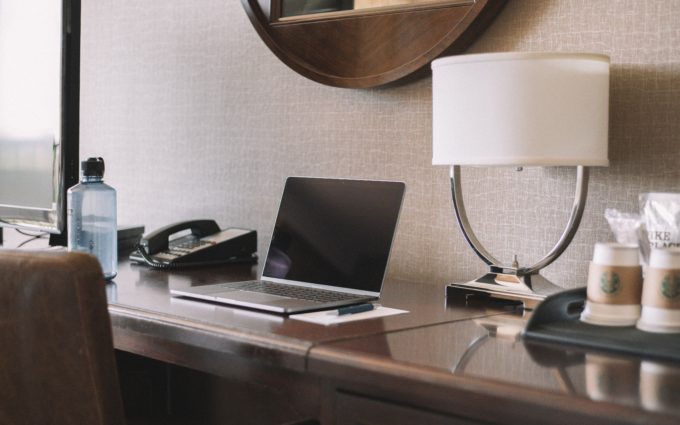 Marriott CEO Anticipates "Steady as She Goes" 2019 Hotel Demand
Marriott International president and CEO Arne Sorenson during the company's recent earnings call touted a "steady as she goes" view of lodging demand looking ahead to 2019. On hotel companies' earnings calls in recent weeks, questions from analysts have hinted at concerns about the U.S. economy and whether a recession is on the way. The consensus from hotel company executives has been that indicators for 2019 look positive. Sorenson told analysts: "We do not see an economic downturn on the horizon, but given recent stock market volatility, there is clearly uncertainty about the direction of the U.S. economy." Based on Marriott's early budgeting, the company expects 2019 systemwide revenue per available room to grow 2 to 3 percent year over year and North American RevPAR to increase 1 to 3 percent. Sorenson said 2019 is looking similar to 2018. As for third-quarter results, the company suffered from lackluster RevPAR growth for North America, up 0.6 percent year over year as a result of weaker-than-expected transient demand in the U.S. "We went into October with some concern," Sorenson said. "The best news here is that October was by and large reassuring." However, the rest of the fourth quarter looks less strong, he added. Marriott's guidance for the quarter is 1 percent RevPAR growth.
Source: Travel Procurement
Bad Weather, Holiday Timings Dampen Choice's Q3
Choice Hotels International reported a 1.4 percent year-over-year decline in revenue per available room during the third quarter, driven by a 160-basis point drop-off in occupancy to 68.6 percent. The company attributed the dip to "one-time impacts," including calendar shifts to the middle of the week for the July 4 and Jewish holidays, as well as negative impact from Hurricane Florence in September. Choice president and CEO Patrick Pacious nevertheless held positive on Choice's third-quarter results and said the fourth quarter is looking strong.
Source: Travel Procurement
U.S. Domestic Business Travel Plateaued in September

Total U.S. travel volume grew 1.6 percent year over year in September, according to the U.S. Travel Association's Travel Trends Index. Domestic leisure travel rose 1.8 percent, while domestic business travel saw no growth. International inbound travel to the U.S. grew 4.4 percent. U.S. travel is projected to grow 1.8 percent year over year from October 2018 to March 2019. Domestic business travel is forecasted to grow 2 percent. "A robust domestic economy, led by surging business confidence and strong business investment, is expected to support business travel in the months ahead," said USTA SVP of research David Huether. Domestic U.S. business travel's rate of growth could surpass domestic U.S. leisure travel growth, projected to hit 1.5 percent to 2 percent, supported by slowly firming wages and continued consumer confidence and spending. International inbound travel to the U.S. is expected to remain flat from October 2018 to March 2019.
Source: BTN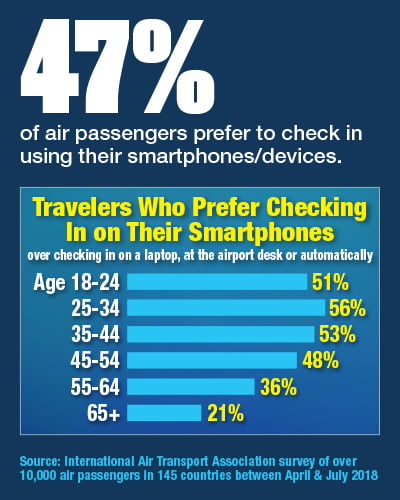 Emotional Health Toll for International Business Travelers

Seventy-three percent of international business travelers say their quality of sleep suffers when traveling, according to Keeping International Business Travelers Healthy, Happy and Engaged, at Home and Away. For the white paper, International SOS, Kingston Business School and Affinity Health at Work surveyed 195 people who traveled internationally for business, most of whom were based in Europe.
Forty-one percent reported that their moods suffered while traveling on business, and 45 percent say their business trips increased their stress. Depression was the most commonly experienced mental health issue (27 percent), followed by stress (24 percent) and anxiety (23 percent). One in five were offered mental health support by their organizations, while a quarter had wellness programs available and 34 percent had employee assistance programs. Almost a third experienced emotional exhaustion weekly.
Source: BTN
Uber Adds Uber Eats to Business Platform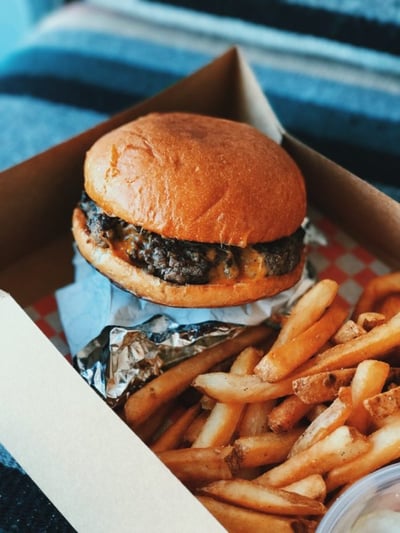 Uber has launched a business management offering for its Uber Eats food delivery service as part of the Uber for Business platform. Uber Eats, a separate app that provides delivery service from participating restaurants, launched in 2014. It has grown to about 350 markets in 35 countries, Uber Eats head of product and senior director Stephen Chau said. Businesses also are using the business more; year to date, the orders expensed in SAP Concur have risen 700 percent year over year, he said.
As such, Uber has developed Uber Eats for Business, in which companies can set controls and get reporting around Uber Eats use. For example, program managers can set price caps for orders or determine which employees are allowed to make orders, Uber for Business lead Ronnie Gurion said. They also can set different parameters for different use cases, he said. For example, they could set up an after-hours food delivery program for employees who stay at work late, restricting orders to a certain geography and to certain hours. For employees who use Uber Eats to order food in a hotel while traveling, a company could set up a different program that does not have those restrictions.
Source: BTN
Corporate Versus Personal Credit Card Policies
Four in 10 business travelers admit to using their corporate cards for personal purchases, according to a survey of over 2,000 travelers who had gone on at least four business trips within the past 12 months. Carlson Wagonlit Travel commissioned Artemis Strategy Group to conduct the survey from Jan. 29 through Feb. 9.
Forty-six percent of travelers in each the Americas and Europe and 38 percent in Asia/Pacific use their corporate cards for personal purchases. Sixty-three percent in the Americas and 58 percent of Europeans say their companies have policies against personal purchases on corporate cards, and in each region, 85 percent of those travelers say their companies enforce those policies. Among Asia/Pacific travelers, 69 percent said their companies have such policies and 87 percent of those enforce the policies.
Source: BTN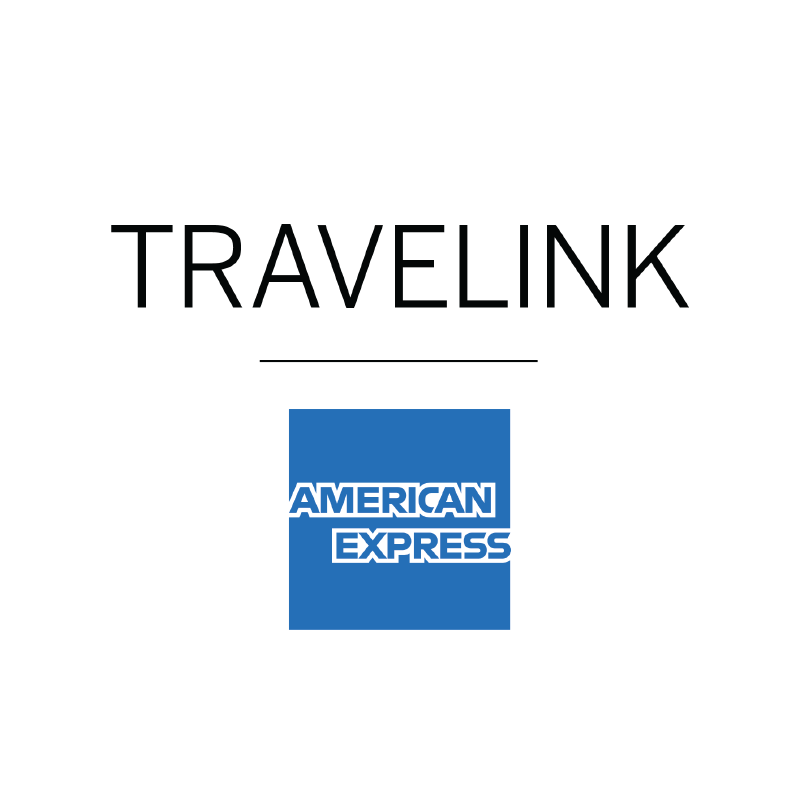 About the author
Travelink
Headquartered in Nashville Tennessee, we operate nationally with a combination of boutique business call centers, vacation travel retail locations, a groups & meetings travel business operations center, as well as our host of experienced virtual travel advisors.
Topics: Business Travel