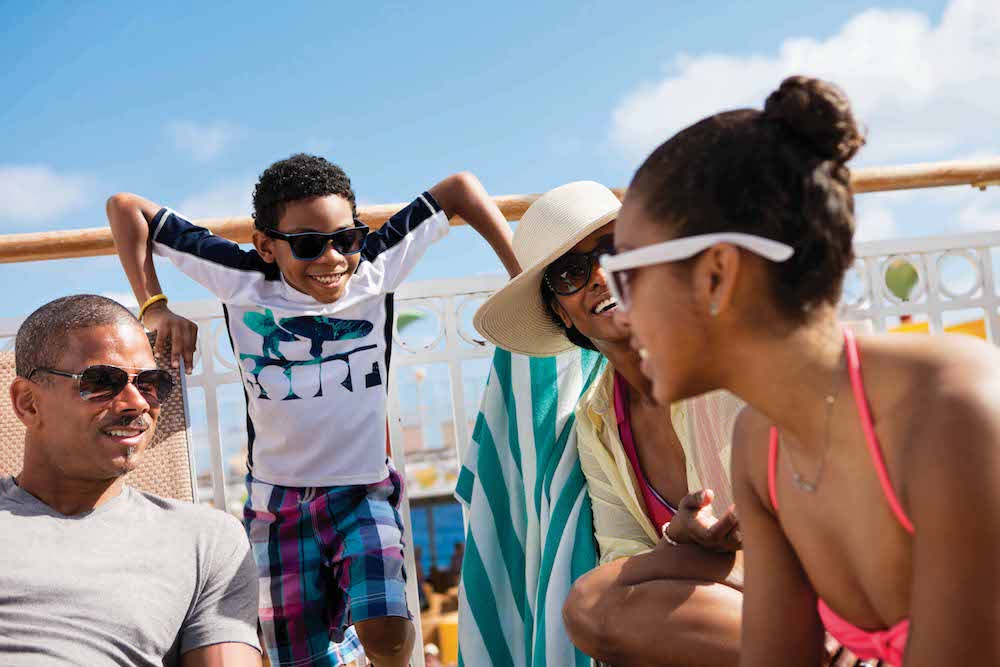 New Year's Resolution (noun): A promise you make to yourself to start doing something good or stop doing something bad on the first of the year.
Every year we make them and every year we break them. We slack on our fitness ambitions, fail to meet our work-life-balance goals, and don't quite hit the target to read the number of books we had planned.
As in years past, "Travel" ranks within the Top 10 of New Year's resolutions for 2017 (according to data pulled from Google by iQuanti via NBC News). We want to dig a little deeper into this particular New Year's Resolution and help you successfully keep this one. Instead of merely "Travel More" how about we change the goal to "Vacation More" and even more specifically "Vacation More with Loved Ones."
For some of us, travel is engrained into our work. Known as the "road warriors", we're flying to NYC for a meeting or jet-setting across the globe for a conference. Yes, this type of travel is beneficial to our professional growth however, traveling for business vs. vacationing with loved ones are two extremely different experiences. Making a point to enrich our personal lives, deepen relationships, and create memorable moments with loved ones is critical to our overall happiness and satisfaction with life. We're here to help you succeed with this particular resolution and build a healthy habit for a lifetime of wonderful memories.
EASY 5 STEP PROGRAM FOR NEW YEAR'S RESOLUTION SUCCESS
1. Determine Your Time Off Work — TRULY Away from Work
The first thing you need to do is determine how much time off you have for the year and the best times for you to be fully away from the office so you can reap the benefits of your vacation investment. Take into account vacation days as well as built in holidays and long weekends to maximize your time away while work is closed. The goal is to "Vacation More with Loved Ones" so check in with them to align calendars and ensure your loved one's can be fully away from work as well. If you plan to travel with children, college students, or teachers consider their academic calendars and breaks. School breaks are the most traveled time for families so if traveling during the main school vacation times, be sure to plan well in advance for the best availability and pricing.

2. Make a Top Five List of Travel Dates, Desired Experiences, Potential Destinations, and Budget
Once you know what dates might work, write them down. These dates can be as specific as a particular weekend or as broad as an entire season. Next, talk to your loved ones about where you should go together. What kind of experiences do you want to have? Do you want to go somewhere completely new or revisit a favorite destination in a new way? While you're at it, do you have any "Live Your List" destinations you've always wanted to experience? Write those down too! This will be a great help as you move into the next step. Before you start your research, agree with your travel companions on the budget. Everyone should be comfortable with the spend to ensure the vacation is enjoyable with the least amount of stress possible.

3. Talk to a Travel Professional
Nothing will cause your goal to come to a screeching halt like not knowing how to complete the next step. You have date ranges, experiences you'd enjoy, a few destinations in mind, and target budget. What comes after can be a black hole of research online and the death of your New Year's Resolution if you take it on yourself to try to please all your loved ones and you'll spend the entire vacation as "Julie the Cruise Director" with everyone looking to you for answers on every little detail. You won't feel like you had a vacation at all! Let a professional travel advisor bring you custom solutions for your vacation investment. Planning dream vacations is what travel advisors do full-time and they will take the time to be your advocate with the airlines, hotels, tour guides, activities, etc. They'll know the best hotels to stay at, the best times to travel to particular areas around the country and the world, and they have access to special rates, discounts and amenities that you may not find publicly on the internet.
The average vacation do-it-yourselfer will spend between 100 and 300 minutes per week online with travel websites for the six weeks leading up to the week of booking*. Imagine if you start four months out! You have so many other things to do with your time and YOU need this vacation to be enjoyable too, so let a professional do the heavy lifting and bring you the options that mean the most to you and your loved ones. Then you simply have to choose.

4. Weigh Your Options and Book it!
Once your Travel Advisor provides vacation ideas based upon your preferences he or she will be able to present you with your very best vacation options. Enjoy having a fun conversation with your loved ones about the options and determine which option you want to book. Contact your personal travel advisor (aka your new BFF who made you look like a hero to your family) and ask any final questions you came up with while considering the options. You can't achieve your "Vacation More with Loved Ones" goal if you don't actually book your vacation. Your travel advisor will work with you on the options for payment available for the amazing vacation you've selected and will review deposit and payment structures available.

5. Put it on the Calendar and Get Excited!
We've added this critical element to the end of our list because having a getaway on the calendar does amazing things for your happiness quotient. It's something fun to look forward to and can help get you through challenging times. Also, don't forget to request the time off work as early as possible to ensure everyone knows well in advance when you'll be out and you can all plan accordingly for maximum enjoyment of a New Year's Resolution you will find surprisingly easy to keep every year.

RESOLUTION SUCCESS HELP IS HERE: Submit a trip request HERE.
* The American Traveler's Path to Purchase by Expedia Media Solutions and comScore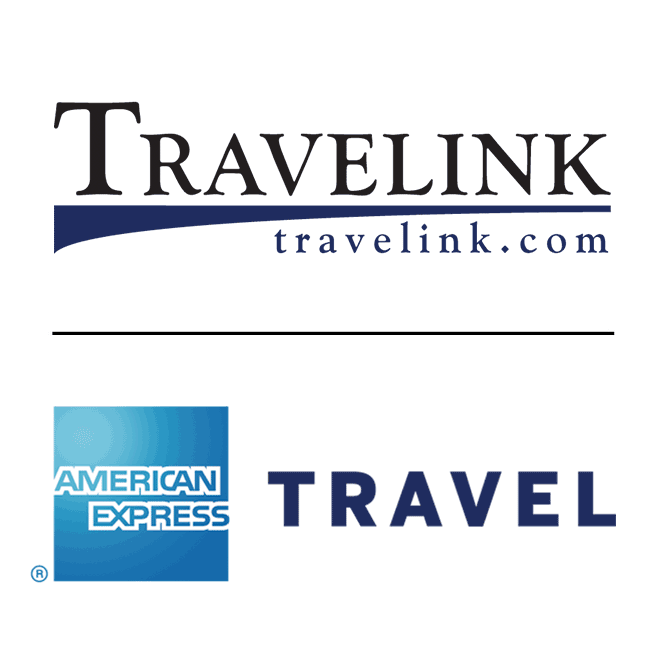 About the author
Travelink
Headquartered in Nashville Tennessee, we operate nationally with a combination of boutique business call centers, vacation travel retail locations, a groups & meetings travel business operations center, as well as our host of experienced virtual travel advisors.
Topics: Family, Leisure Travel