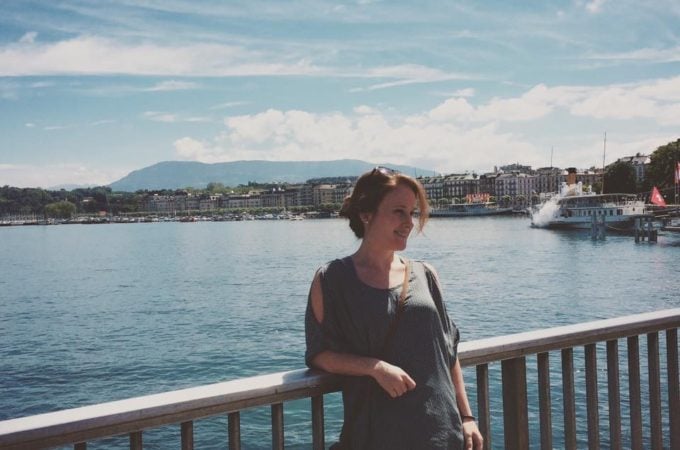 My colleague, Jessica, and I recently toured France, Switzerland and Germany during a 7-day adventure with our favorite millennial tour company, Contiki. We were so excited about the experience, we wanted to share a little bit of it with you in the hopes that you or a millennial you know and love will want to enjoy connecting with new cultures, people, and food while learnig how to be a global citizen.
As the world leader in youth travel, Contiki offers guided vacations for 18-35 year olds across Europe, Australia, New Zealand, Asia, Latin America & North America. Contiki knows each traveler is unique and categorizes each trip into one of eight different incredible ways to experience the world including: Discover, High Energy, In-Depth Explorer, Easy Pace, Camping, Sailing & Cruise, Winter & Ski, and Short Trips & Festivals. Our particular trip happened to be categorized as the Easy Pace.
Getting Ready for the Trip
A few weeks prior to leaving for our vacation, Contiki sent our travel documents via a black Contiki "#NoRegrets" travel folder. Contained within the folder was our itinerary and hotel list, information pertaining to the languages of the different countries we would be visiting, currency details, arrival and transfer times, best practices on tipping, shopping suggestions, Contiki mobile app download instructions, luggage tags, and a "#NoRegrets button. This packet REALLY pumped us up for the trip and we were ready to go!
Day 1 - Paris, France
Jessica and I landed in Paris, France to begin our great adventure and took a taxi to our first night accommodations, the delightfully eccentric Campanile Porte D Italie Hotel about 15-20 minutes outside of the city centre. There, we had our Contiki introduction meeting where we met our extremely knowledgeable Travel Director, Cameron Steele, who gave our entire group an overview of what we had to look forward to in the coming days, provided us with essential information about the trip, and let us know a little bit about him and his background. Following that meeting, we headed to a welcome dinner at Sacre Coeur where we tried escargot (for the very first time) and enjoyed a bowl of authentic French onion soup. Yum! Knowing that most millennials are all about the Insta, Contiki made sure we had the opportunity to snap some pics of the Eiffel Tower from a summit providing us breathtaking night views of the city on our very first night!
Day 2 - Paris, France
On our second day in Paris, we woke up and ate breakfast at our hotel then set off to tour the Fragonard Perfumery. We were able to craft our very own perfume based upon our own fragrance preferences. It was a very memorable part of our trip, most definitely. Later in the day, Jessica and I were able to enjoy free time before we made our way to a group dinner at a local bistro -- the Latin Quarter. Following dinner, we attended a 10pm Cabaret Show at La Nouvelle Eve, which was located only 1.5 blocks away from Moulin Rouge!
Day 3 - Paris, France to Contiki Chateau
On day three, we departed Paris bright and early at 9am and stopped at Chateau de Fontainebleau. With over 1,500 rooms at the heart of 130 acres of parkland and gardens, Fontainebleau is the only royal and imperial chateau to have been continuously inhabited for seven centuries. After our stop there, we continued on to Burgundy's wine country to Beaujolais' green hills and vineyards, finally arriving later that night at the Contiki Chateau. The Chateau had it's very own working winery allowing us to enjoy a private tour of the facility, see how grapes are harvested for the wine, and ultimately taste test some of their reds. The night ended with a "P" Party from 10pm until 2am for those in the group looking to mingle!
Day 4 - Contiki Chateau to Lucerne, Switzerland
At the half-point marker of the trip, we departed France and arrived in Switzerland. There we visited the Lion Monument of Lucerne, saw the famous Chapel Bridge, toured "Harry's" famous Swiss watch and knife shop, explored the city, and ate dinner at a local Swiss restaurant. While in Lucerne we stayed at the Peak Hotel Kriens, which gave us a room with strikingly beautiful views.
Day 5 - Vaduz, Liechtenstein
On day five, we took part in a Mount Pilatus tour up the mountain. The weather was a little chilly and while we were there it was extremely foggy, however that didn't stop us from having a very memorable experience, to say the least. After our tour we had lunch at a Swiss restaurant where we ate delicious fondue and watched a local folklore show. Lunch was followed by a boat ride on Lake Lucerne, which is a body of water surrounded by the Swiss Alps. Not a bad view in sight as it was so peaceful and majestic!
Day 6 - Lucerne, Switzerland to Munich, Germany
We departed Lucerne after breakfast and arrived in Vaduz, the capital of Liechtenstein for lunch. We then traveled north to our next stop, which was the Dachau Concentration Camp. As you can imagine, the Dachau Concentration Camp was a somber experience for the entire group. It also gave us a very real emotional connection into the history of Germany and the people impacted by the war. After leaving Dachau, we arrive at our next accommodations, the Westin Hotel Munich, a large modern hotel about 15 minutes from the city center. Shortly after settling into our rooms we departed for dinner at Hofbrauhaus, a three-floor beer hall dating back to the 16th century. We then had the evening to explore the sights at our leisure or simply relax and grab a local drink. Prost!
Day 7 - Munich, Germany
Our final day began with a guided "Mike's Bike Tour" around the city. We stopped at main tourist sites throughout the city including central square, multiple beer gardens, a swim in river location, a China beer garden for lunch and so much more! I highly recommend this tour for any visitor who is up for it! It was an active and fun way to see the city of Munich. Jessica and I had the afternoon to shop and enjoy the beer gardens with the free time Contiki allowed us. The day ended with our farewell dinner where we enjoyed Munich's famous dish -- pork knuckle (and more beer of course).
Sweet Ride
Anytime we were transported as a group, we boarded one of the Contiki Motor Coaches. They are absolutely unmistakable if you see them driving around. Typically painted jet black or hot pink with a massive Contiki logo across the side, the motor coaches are equipped with cell phone chargers provide seamless and comfortable transportation to and from each destination. Wifi is available on the bus ride, for a fee.
Recap
Overall, our European Contiki trip was an unforgettable success. The experiences Jessica and I had during the seven days we spent in France, Switzerland, and Germany are some of the fondest travel memories each of us have. Our Travel Director, Cameron, made our time there so special and we even stay in contact with some of the other travelers that were from all over the world, also looking to explore Europe, within our group.
I also love that Contiki provided us ample free time for those who enjoy exploring on their own as well, but also scheduled many of the "must-sees" for us throughout the itinerary. Now having been on a Contiki trip, Jessica and I would love to hear from anyone looking for more information on Contiki tours and are more than happy to advise you on an itinerary that we think would best suit your travel style and preferences. Reach out to us here!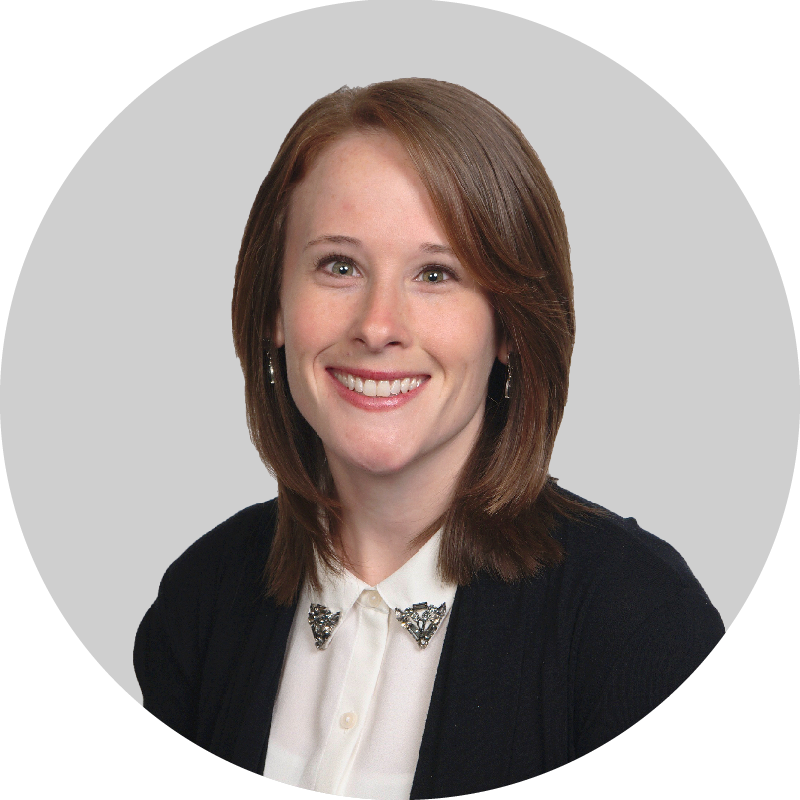 About the author
Elizabeth Hoover
With my incredible enthusiasm for delivering unique experiences for our luxury travelers, I believe I can help you plan everything from achieving your bucket list, to an adventure you'll never forget, then send you all on a relaxing family vacation or romantic getaway for two. I'm a Certified Travel Agent (CTA) and have earned my certification as a Luxury Travel Specialist and Adventure Travel Specialist.
Topics: Hotels + Resorts, Food + Culture, Travel Advisor, Leisure Travel