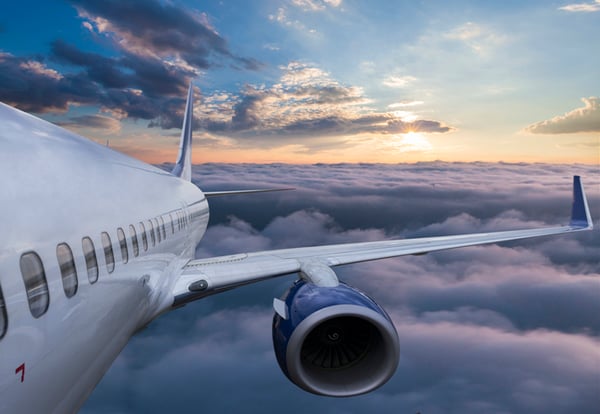 A Note From Travelink, American Express Travel
In these uncertain times, our Travelink Global Business Travel (GBT) team will continue to support any traveler experiencing unforeseen disruption or itinerary changes due to the ever-changing impact of COVID-19. We want you to know that we have your back for whatever may come your way. We receive constant updates throughout the day from our suppliers to help ensure we're able to anticipate your needs and reach out with new information, as needed. As you can imagine, the unprecedented speed of this virus' impacts have created an increased demand to our Travelink team. We sincerely appreciate your patience and understanding as we navigate these unsteady waters for the next several weeks.
Travel Agencies Seek Relief, From Government Aid To Partner Leniency
From government financial aid with multibillion-dollar price tags to leniency from suppliers and business partners, travel agencies around the world are begging for relief from the unfolding damage the coronavirus outbreak is wreaking on business.
"Access to capital, access to cash is the prime concern right now," American Society of Travel Advisors executive vice president of advocacy Eben Peck said Monday during a conference call. "We know people are laying folks off and really having a cash crunch now as the business volumes have gone close to zero."
Around the world, industry associations in the airline, hotel and agency sectors are urging federal governments for swift and sweeping financial aid. ASTA on Tuesday proposed a targeted federal relief package for the travel agency sector including grants totaling $7.7 billion "to compensate for reduced liquidity" as well as zero-interest loan access of up to $6 billion. ASTA also advocated for tax relief and more expansive financial support for U.S. small businesses. The Association of British Travel Agents on Monday asked for "urgent support" from European and U.K. governments, fearing otherwise "viable" and "successful" businesses risk "going bankrupt." ABTA asked, as well, for loan access and tax relief.
Source: The Beat
Industry Pushes Trump for Relief Amid Rapidly Mounting Losses, Layoffs
Senior executives from several hotel companies and travel associations met Tuesday afternoon at the White House with President Donald Trump and other administration officials to discuss the effect the coronavirus outbreak is having on the U.S. travel industry and push for a relief package. U.S. Travel Association president and CEO Roger Dow, American Hotel & Lodging Association president and CEO Chip Rogers and others met with Trump, Vice President Mike Pence, Commerce Secretary Wilbur Ross and others. Dow presented a report prepared by Oxford Economics and its Tourism Economics division predicting that decreased travel due to Covid-19 could inflict an $809 billion hit on the U.S. economy and eliminate 4.6 million travel-related U.S. jobs this year, according to a statement from USTA.
"Travel-related businesses employ 15.8 million Americans, and if they can't afford to keep their lights on, they can't afford to keep paying their employees," Dow said in the statement, noting that 83 percent of travel employers are small businesses. "Without aggressive and immediate disaster relief steps, the recovery phase is going to be much longer and more difficult, and the lower rungs of the economic ladder are going to feel the worst of it."
The industry group urged the administration to consider $150 billion in overall relief for the broader travel sector. Suggestions included establishing a travel workforce stabilization fund, providing an emergency liquidity facility for travel businesses, and optimizing and modifying U.S. Small Business Administration loan programs to support small businesses and their employees.
Source: Business Travel News
U.S. CBP Suspends Trusted Traveler Enrollment
U.S. Customs and Border Protection has suspended enrollment for Trusted Traveler programs until at least May 1. All Global Entry enrollment centers, Nexus enrollment centers, Sentri enrollment centers and FAST enrollment centers during the suspension, and mobile enrollment for Global Entry also is on hold. The move is meant to reduce CBP personnel and applicants from exposure to Covid-19. The Enrollment on Arrival program for Global Entry applicants with conditional approval remains available.
Source: BTN
GBTA Survey: Sharp Increase in International Business Travel Suspensions
Corporate suspensions or cancellations, especially of international business travel, in recent weeks have increased sharply due to the coronavirus outbreak, according to a Global Business Travel Association membership survey released March 10.
About 41 percent of respondent companies have canceled or suspended all international travel due to concerns over Covid-19, according to the survey, which was fielded March 4-6. GBTA's survey includes 1,095 member companies throughout the world; 46 percent of respondents were travel managers, 6 percent procurement or sourcing professionals, 32 percent suppliers, 10 percent travel management companies and 7 percent other categories.
Source: BTN
JetBlue, United Again Slash Capacity
United Airlines and JetBlue each have deepened their service cuts amid plummeting demand. Late Tuesday, United said it was reducing its April schedule by 60 percent, including an 85 percent decrease in international flights and a 42 percent cut in flights across the United States and Canada. International flights in April will be limited to 45 per day, largely to the Caribbean and Latin America, with a handful of long-haul routes. Those include daily service from Newark to Brussels, Frankfurt, London Heathrow, Mumbai, New Delhi and Tel Aviv, daily service between Washington Dulles and London Heathrow and daily service between San Francisco and Singapore, Sydney and both Haneda and Narita in Tokyo. Less-than-daily service between Newark and Narita as well as between San Francisco and each Melbourne, Osaka and Seoul will remain.
Source: BTN
Marriott Puts Thousands on Furlough, Plans to Close Hotels
Marriott International is beginning to furlough tens of thousands of employees as it plans to increase its hotel closings around the world in light of the coronavirus outbreak, The Wall Street Journal reported. The newspaper reported that the company began to shut down some of its managed properties last week and will make additional closures this week. Marriott employs approximately 130,000 people in the United States and has about 7,300 hotels worldwide.
"As travel restrictions and social distancing efforts around the world become more widespread, we are experiencing significant drops in demand at properties globally with an uncertain duration," a Marriott spokesperson emailed BTN. "We are adjusting global operations accordingly which has meant either reduction in hours or a temporary leave for many of our associates at our properties. Our associates will keep their health benefits during this difficult period and continue to be eligible for company-paid free short-term disability that provides income protection should they get sick. We are working quickly to mitigate the impact to our business while also focusing on assisting our associates, our guests and our owners. While the ultimate impact is difficult to predict at this time given the fluidity of the situation, we remain confident in our long-term prospects."
Source: BTN
Amtrak Reduces Service
Amtrak has cut Northeast Corridor service between Boston, New York and Washington, D.C., to about 40 percent of its normal weekday schedule, the rail operator announced. Other service cuts include suspension of Amtrak's Keystone Service in Pennsylvania, cancellation of its Winter Park Express service for the rest of the season and reduced service on other lines including Amtrak Downeaster, New York State Service and Amtrak Hartford Line and Valley Flyer. Café service also is suspended on some trains between New York and Washington. Amtrak already had issued a waiver on change fees for all reservations made before April 30.
Source: BTN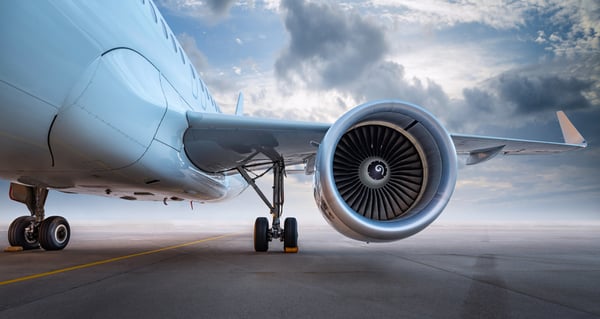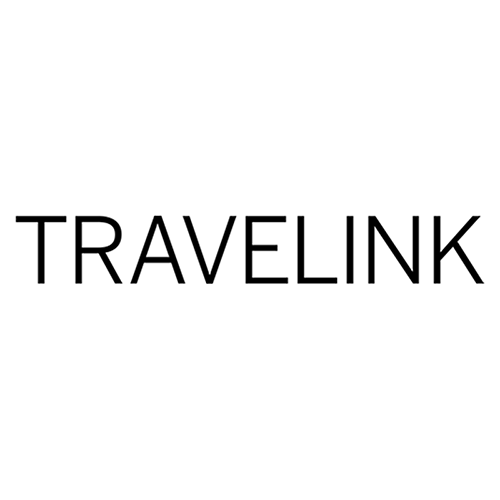 About the author
TRAVELINK
Headquartered in Nashville Tennessee, we operate nationally with a combination of boutique business call centers, vacation travel retail locations, a groups & meetings travel business operations center, as well as our host of experienced virtual travel advisors.
Topics: News, Business Travel