Sharing a meal is a small celebration of culture, togetherness, and an indulgence of the senses. The Italians invented apertivos, pre-meal beverages intended to whet the appetite, and digestivos, an alcoholic beverage to aid digestion aptly served before and after meals. The French are well-known for their bevy of Michelin stars, but the Italians are known for their passion for food in every home.
Hello! I'm Emily, a Marketing Coordinator at Travelink, American Express Travel and self-proclaimed "foodie traveler." I checked off a bucket list vacation recently when I enjoyed a food and wine tour, which began in Northern Italy as my mother and I happily indulged our tastebuds journeying through some of Italy's most food-notable centers of viniculture on our way down to Florence. It was a wondrous education and I'm excited to share a taste of it with you here.
Alba
Sunlight cuts through thick fog settling upon the hills in the early morning dew. My day begins early in Alba, a beautiful village in the Piedmont region of Italy known for its rare, highly-sought-after white truffles and Nebbiolo varietals of wine. We slept on a hilltop in a rustic castle-turned hotel, Castello di Santa Vittoria, which boasts a panoramic view of the sun-laden vineyards, a four-star restaurant, and bell tower rising above the winding roads of the town below. Italians do not skimp on variety in their breakfast offerings (colazione), and being famished from travel, I tried a bit of everything from a classic Italian salumi including prosciutto, capicola, salami, and mortadella, followed by fresh cheeses, breads, fruits, and muesli accompanied with fresh apricot and grapefruit juice.

Truffle Hunting
We headed out for a day of celebrating the best of Alba with truffle hunting and wine tasting. Black truffles varieties can be found during every season, but late September to the end of December is the small window for the white truffle. This rare gem is becoming harder to find because truffles cannot be grown and cultivated for mass market. A certain alkalinity in the soil combined with specific tree roots, like the hazel or linden tree, cause these bulbous fungi to grow deep in the earth. A Trifolao, or truffle hunter, must practice patience with his trusty hound or pig while scouring the hills for this precious delicacy.
Starting in a grove of hazel trees, our hunter set his dog, Bok, loose, telling him to "seek". The dog kept his nose to the ground, excitedly sniffing and running while swerving through the trees. The thrill of truffle hunting is the dependence upon both luck and knowledge of the land. The hunter can only hope he will harvest a bountiful yield simply by digging where his dog picks up a faint whiff of truffle. If you haven't tried truffles, they are best shaved or diced as a garnish. They pack a pungent aroma and strong umami (think meaty or savory) flavor and the taste is unmistakable. It can change the entirety of a dish with just a drizzle of truffle oil or zesting.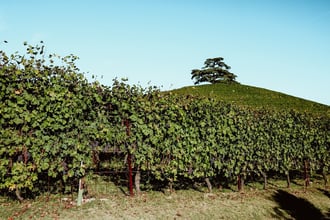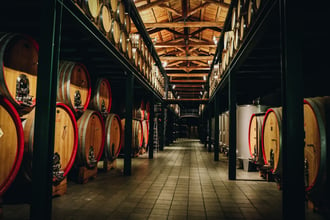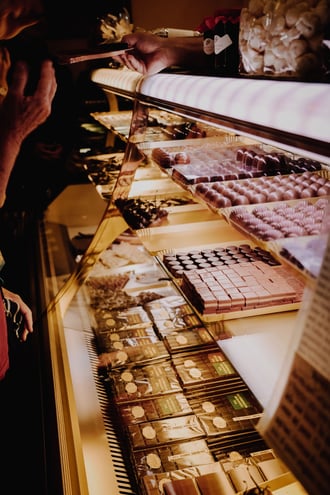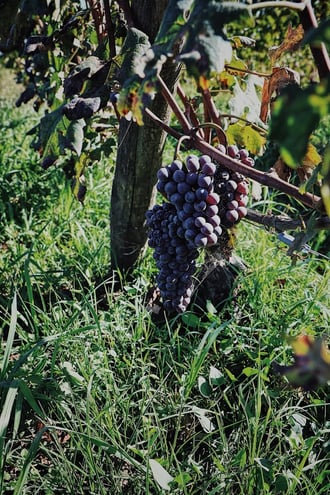 Barolo & Cherasco
An afternoon in Piedmont requires wine, specifically one from the Langhe region. We visited the province of Cuneo, where a wide variety of DOC and DOCG wines are produced, from the crisp white varietal Arneis to the velvety aged Barolo. The family-run winery, Cordero di Montezemolo, which has been around since the 1300s and has been a center of production for Barolo for 19 generations was our destination for a private winery tour educating on the stages of harvesting, fermentation, and barrel aging, followed by a tasting of some of the finest wines of the region, with a focus on those made from Nebbiolo grapes.
From the winery, our tour guided us along to Pasticceria Revera Cioccolateria in Cherasco, south of Turin. Here, I discovered a new favorite indulgence: the region's infamous gianduja, a silky hazelnut chocolate and a staple of Piedmont. The owner brought us tastings of chocolate covered candied orange peels, torrone, handmade truffles, and even his homemade hazelnut spread—the original, better-than-the-store-bought, Nutella. I also had to have a sip of his chocolate liqueur and it was the richest liquid chocolate I've experienced. A late afternoon stroll around Cherasco is worthwhile for its views, tiny museums, endless wine and chocolate, and less touristy atmosphere.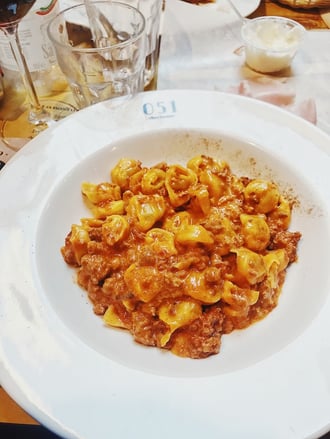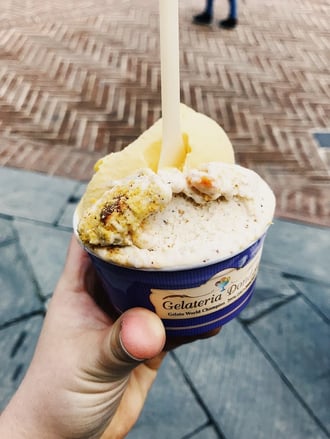 Bologna
Moving southeast from Piedmont, was the vibrant city of Bologna in the food-centered Emilia-Romagna region. Known for its red, meat-based sauce (ragú), Bolognese sauce, Bologna is a hub for all kinds of Italian specialties such as tagliatelle pasta, Grana Padano cheese, or a thick slice of lasagna. If all you do in Bologna is wander the streets and eat, you will have happily missed nothing. We took the day to enjoy creamy gelato, walk through the bustling food market of Eataly, and bask in the sun with fresh espressos and biscotti. There was plenty to see, and I covered extensive ground in my foodie checklist for this city, but it is too much to summarize here. You'll have to go eat for yourself!
Chianti
Stepping away from the louder metropolis of Bologna, my group made their way into to the heart of Tuscany to the Chianti wine region. Driving through the countryside, I soaked up the sites of terra cotta roofs, endless vineyards, soldier-like Cyprus trees, and gorgeous hillsides. We toured Castello di Fonterutoli, a winery that uses gravity as their special tool for success. Guided through the multi-leveled building, where each floor facilitates a step of the wine-making process, we witnessed freshly harvested grapes on the top outer level to be sorted and pressed, which then drop through chutes in the ground to stainless steel vats for fermentation. Afterwards, they are clarified and drop further below for aging in barrels and bottling. This avantgarde design allows for little to no machinery in the winery thereby reducing carbon waste. After the tour, we enjoyed sampling a few of their wines including Chianti Classico and Super Tuscan blends.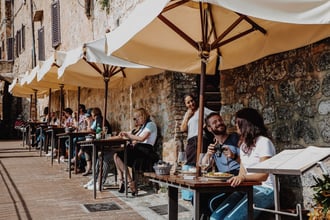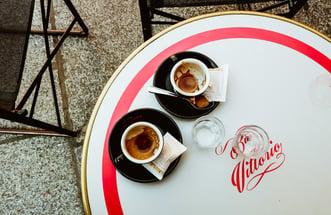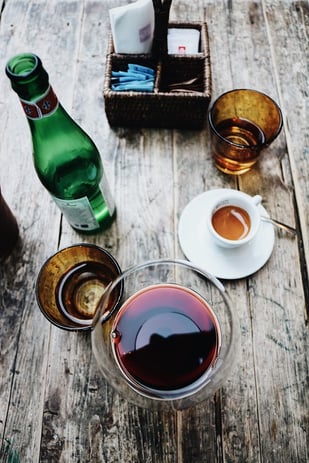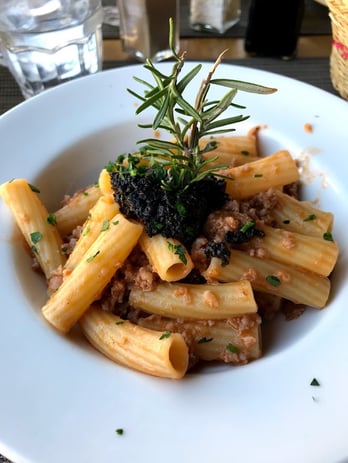 San Gimignano
While in Chianti, we visited the medieval walled town of San Gimignano. Climbing to the top of the town's towers, we viewed a beautiful vista of olive groves and surrounding terra cotta houses. San Gimignano was my favorite stop for a long Italian lunch on a patio, complete with Aperol spritzes and espressos. Naturally, the best way to understand the preparation involved in a formal Italian meal is to feast upon all eight courses, while discussing the magnificence of each serving. The structure is as follows: apertivo, antipasto, primo, secondo, insalata, formaggi e frutta, dolce, and finally digestivo con caffé. Having eaten quite a lot already, we kept it lighter with just antipasto plates, but I will admit to indulging on a double scoop of almond saffron gelato and a tangy passionfruit sorbet. After this amazing, nap-inducing lunch, we continued on our journey with a stop in Pienza, known for its famous sheep's milk Pecorino cheeses, and then Montalcino, known for Brunello wine—one of my new favorite wines.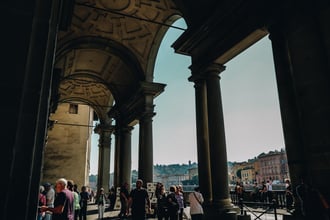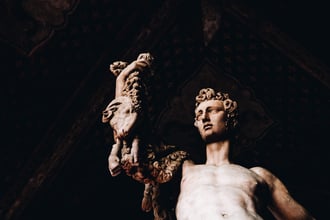 Florence
Finally, we arrived in Florence, where the pinnacle of high arts, craftsmanship, architecture, and haute couture are all found in the monstrous Duomo. From art at the Uffizi, where you can see works of Michelangelo, da Vinci, and more, to the Gucci Osteria, Gucci's own restaurant, Florence is the height of luxury and fine arts. We opted for the lesser-known Palazzo del Bargello, a former prison turned museum housing incredible masterpieces from the Italian Renaissance. For lunch, we kept it simple with a split pear and pecorino ravioli in sage butter with pork sugo and black truffle rigatoni. I am not sure whether I was more impressed with the art or the food of Italy, as they were both magnificent, and yet there is so much more of Italian food culture to explore. Italy awaits my return and I plan to enjoy it again soon.
The cultural depth and breadth of experiences are innumerable. Italy is so much more than just Rome and our experienced advisors would be happy to craft your perfect Italian getaway, whether your focus is "foodventure" like mine or your interest is in the historical, art, sports, or simply a relaxing stay on the Amalfi coast. I invite you to submit a trip request and take one step closer to experiencing your own Italian dream vacation. I think you'll find that it never really leaves your bucket list. Italy simply continues to reappear in a new expression of vacation opportunity.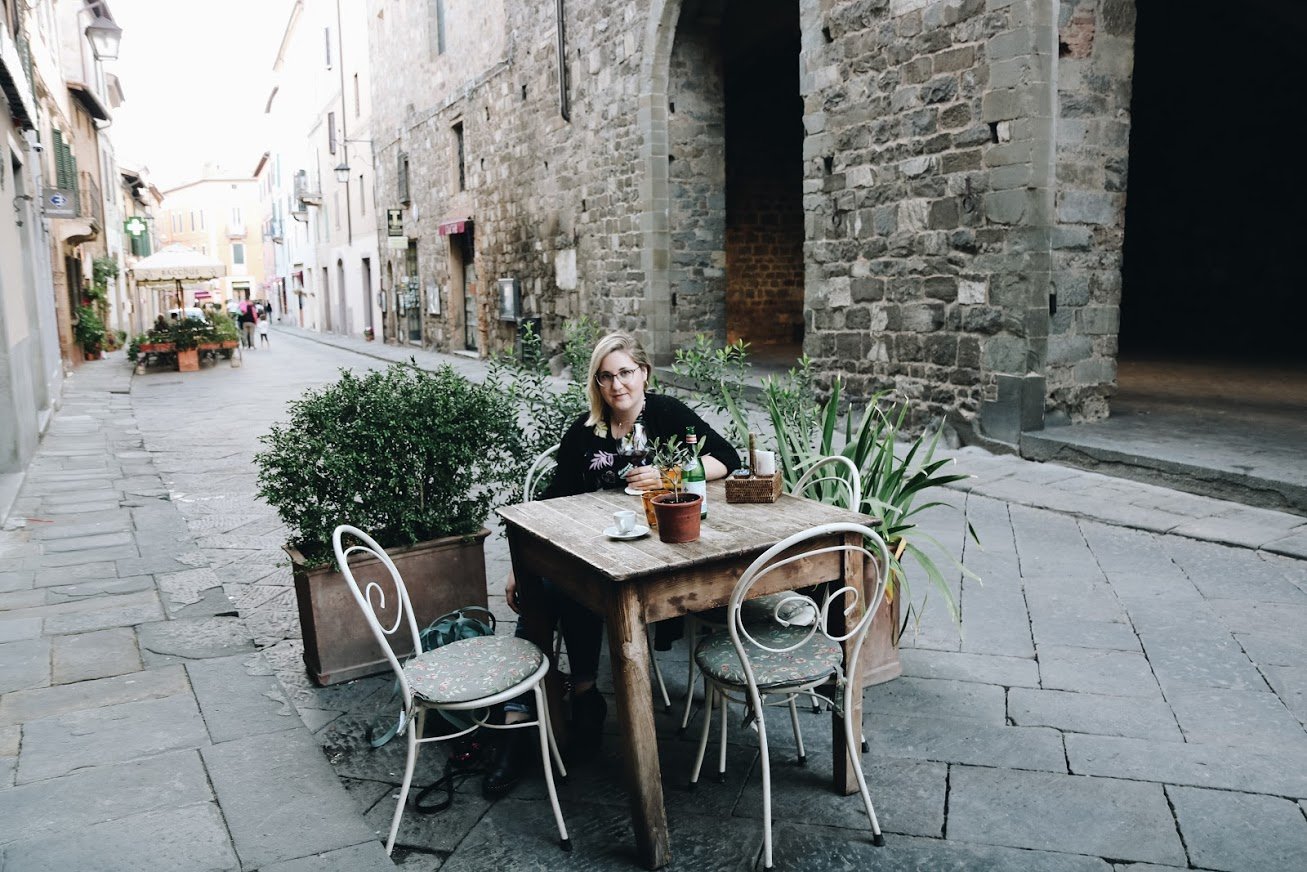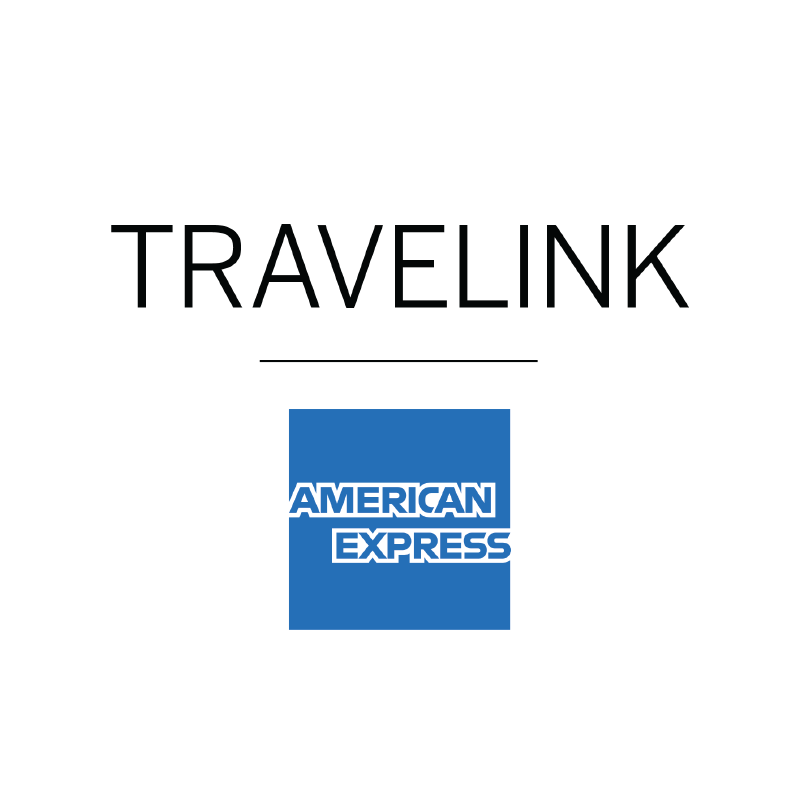 About the author
Travelink
Headquartered in Nashville Tennessee, we operate nationally with a combination of boutique business call centers, vacation travel retail locations, a groups & meetings travel business operations center, as well as our host of experienced virtual travel advisors.
Topics: New, Food + Culture, Vacations