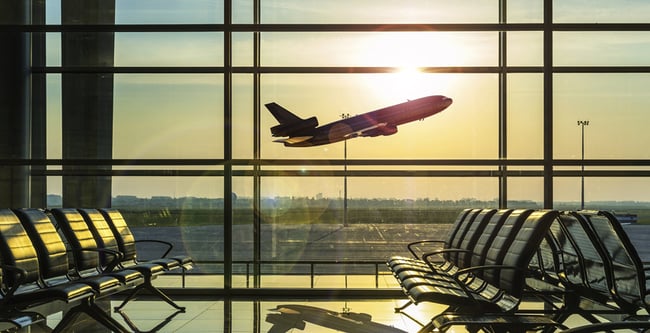 Ride-Hailing Bumps Meals as Most-Expensed 2019 Spending Category, Says Certify
Ride-hailing services were the most-expensed business spending category in 2019, according to a new Certify report, the first time since 2015 that meals didn't top the list.
Uber ranked as the overall most-expensed vendor, according to Certify's SpendSmart Year in Review Report, which was based on more than 50 million expense transactions totaling more than $5.1 billion in spending submitted by employees of Certify's client corporations during 2019.
Uber, top among vendors for the fourth year in a row, accounted for 12.6 percent of all transactions expensed in 2019—up from 11 percent in 2018, according to Certify data. Lyft, Uber's main competitor in the ride-hailing category, ranked as the fourth-most expensed vendor, at 3.7 percent of transactions, up from 2.8 percent in 2018. The ride-hailing segment as a whole, including taxis, accounted for 17.5 percent of 2019 receipts, edging out meals at 16.8 percent, Certify said. Uber continued to dominate the segment, accounting for 73.2 percent of ride-hailing receipts, followed by Lyft at 21.4 percent and taxis at 5.4 percent.
Source: Business Travel News
Uber Pushes Up Profitability Goal to Q4 2020
Uber now hopes to be profitable by the end of this year, and growing Uber for Business will be one driver toward that new goal, executives said in an earnings call.
Fourth-quarter gross bookings from Uber rides increased 18 percent year over year to $13.5 billion, and Uber for Business accounted for $1.2 billion in the quarter. Revenue from managed business accounts was up 75 percent year over year, according to Uber.
While Uber reported a loss of $1.1 billion for the quarter—compared with an $887 million loss in the fourth quarter of 2018—it was narrower than projected. CEO Dara Khosrowshahi said the company would see losses "continue to decline" this year with a new goal of profitability by the fourth quarter of 2020. Previously, Uber had set the goal to reach profitability by the full year of 2021. "We are going to be investing relatively heavily in growing the Uber for Business sales force," Khosrowshahi said. "We have a more mature and larger sales force in the United States versus Europe and some of the other countries."
Source: Travel Procurement
Air France-KLM, Delta and Virgin Atlantic Officially Start Consolidated JV
Delta Air Lines, Air France-KLM and Virgin Atlantic have launched their combined joint venture, the carriers announced this month. The JV, first announced in 2017, enables flights across all four carriers to be booked through their respective channels and via agents. The carriers will begin "enhanced customer benefits" via their loyalty programs on Feb. 13, with reciprocal mileage earning and redemption and elite benefits across all programs. The four carriers combined represent about 23 percent of transatlantic passenger and cargo capacity, and the combined annual revenues of JV will be about $13 billion, according to Delta.
Source: BTN

Coronavirus Hitting Business Travel Far Beyond China
The largest business travel market in the world is becoming increasingly isolated as companies like Alphabet, Apple, Facebook and LG suspend operations in China and restrict business travel as the novel coronavirus outbreak further grips the country. The World Health Organization declared a global health emergency over the respiratory illness, now named COVID-19. This week, WHO sent a team of experts to China to help contain the outbreak. As of this week, more than 45,000 cases and 1,100 deaths have been reported. All but two deaths have occurred in China, but the outbreak has now spread to 28 countries due to travel and unknown factors.
The U.S. Centers for Disease Control and Prevention "recommends that travelers avoid all nonessential travel to China." Many airlines have curtailed or suspended operations in China and Asia, hotels have eased cancellation policies, and conventions / events have been postponed, cancelled or otherwise impacted--some far beyond China. The Formula 1 Chinese Grand Prix in Shanghai in April has been postponed. Several companies, including BT, Nokia, Amazon, Ericsson, Facebook, Sony, Intel, Cisco and LG, have pulled out of the annual Mobile World Congress in Barcelona later this month to protect their employees. Source: BTN and published report
Travel advisors are not in a position to make a recommendation on whether or not a client should travel to any particular place at any given time or if special medical attention is required in any situation. Ultimately, you, the traveler, must make that decision for yourself. We suggest you visit the web sites of the USA Centers for Disease Control, www.cdc.gov; and the U.S. State Department https://travel.state.gov/content/travel for more information before deciding upon your travel plans. In addition, the CDC has set up a special Travel Notice page to specifically keep the public informed on the Coronavirus: https://wwwnc.cdc.gov/travel/notices/warning/novel-coronavirus-china
Source: BTN
U.S. DHS Blocks New Yorkers from Global Entry Application Process
The U.S. Department of Homeland Security has banned New York residents from joining and renewing membership in most trusted-traveler programs in response to the state's "green light" law concerning issuance of driver's licenses. The ban by year-end could remove hundreds of thousands of New Yorkers from the Global Entry program, which gives access to expedited security, immigration and customs lines, Ken Cuccinelli, a senior official performing the duties of the director of U.S. Citizenship and Immigration Services, said in a media call this month. About 50,000 New York residents who have been conditionally approved for the program along with about 30,000 who have applied and were pending the initial vetting will "immediately lose the application," Cuccinelli said.
In addition, about 150,000 to 200,000 New Yorkers have Global Entry memberships set to expire by the end of 2020, and they will be unable to renew, he said. Besides Global Entry, the ban also affects applications to Nexus, the pre-screening program for entry to Canada; the Sentri program, which covers entry from both Canada and Mexico; and the Fast program for commercial trucks. Current memberships for all programs will remain valid but, as with Global Entry, will not be available for renewal to New York residents, Cuccinelli said.
Source: BTN
REAL ID Deadline is Oct. 1
Air travelers who use state-issued driver's licenses as identification for airport security have eight months to ensure that their licenses comply with the federal REAL ID Act. As of Oct. 1, the Transportation Security Administration plans to deny access to those who do not have a passport or other identification that meets the tougher standards of the REAL ID Act, passed after 9/11. State-issued IDs that meet the standards typically have a gold or black star on the card. The act sets minimum standards for states to issue licenses, such as requiring multiple documents to prove identity. In some states, residents have reported up to four-hour wait times to secure the new identification, and/or restricted hours to apply.
To speed through security, frequent travelers might also want to apply for one of the Department of Homeland Security's Trusted Traveler Programs: TSA Precheck for expedited security at U.S. airports, or Global Entry for expedited U.S. Customs and Border Protection screening for those entering the U.S. from international flights, or other programs—Nexus, Sentri, Fast—for land border crossings. In addition to applications and payment of fees ($100 for Entry, $85 for TSA Precheck), some of these programs require brief, in person interviews, fingerprinting and a photo. The wait for interviews can be four months or longer. To help alleviate the backlog for Global Entry interviews, DHS recently announced Enrollment on Entry, a new program that allows those conditionally approved for Global Entry to complete the required interview and fingerprinting on arrival from an international trip at 53 airports in 25 states and six foreign countries. Learn details of each program at https://ttp.dhs.gov/.
Source: BTN Group Content Solutions
Hilton's Collection Brands Add 40 Hotels, 120 in Pipeline
Hilton Worldwide' upper-upscale Curio Collection brand and upscale Tapestry Collection brand debuted in 2014 and 2017 respectively, but 2019 was the year Curio had its most significant growth, and it was the second-best year for Tapestry, according to the company. Last year, 27 Curio and 13 Tapestry properties opened around the globe. Hilton said another 120 combined are in the pipeline. The collections are fairly evenly split between their business and leisure traveler bookings, with a slight bent toward leisure.
The company wouldn't confirm how many of those 120 properties are expected to open this year, but it did note that Tapestry hotels in the first quarter of 2020 are anticipated to open in Madrid and Paris; with Curios expected in the third quarter to open in Chicago, Lisbon and Cambridge in the U.K.; and the expected Q4 arrival of Tapestry's Bermudian Beach Resort in Bermuda. A Hilton spokesperson noted, without specifying brands, that cities slated for 2020 openings of properties in the collections include Nashville, San Antonio and Naples, Italy, with 2021 openings set for Scottsdale, Jamaica, Mexico City and Taipei.
Source: BTN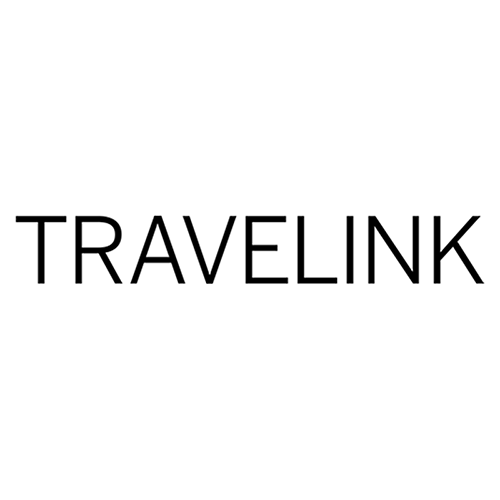 About the author
TRAVELINK
Headquartered in Nashville Tennessee, we operate nationally with a combination of boutique business call centers, vacation travel retail locations, a groups & meetings travel business operations center, as well as our host of experienced virtual travel advisors.
Topics: News, Business Travel