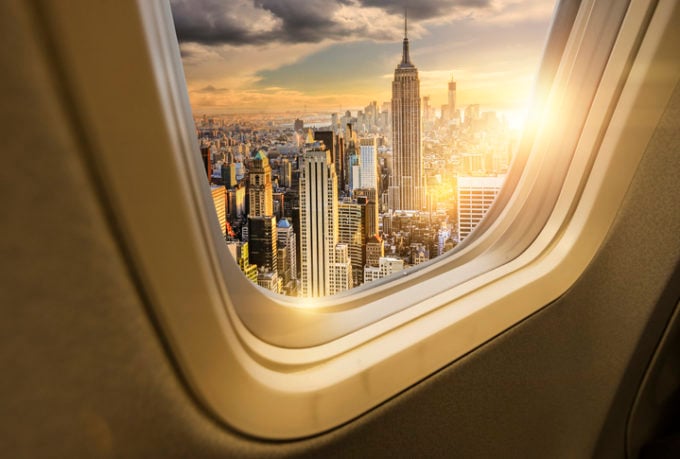 Global Air Traffic Growth Outpaced Capacity Growth in 2018
Global air traffic grew 6.5 percent in 2018, according to the International Air Transport Association. That growth outpaced the year's 6.1 percent capacity growth, leading to a record load factor of 81.9 percent. "2018 was another year of strong passenger demand," said IATA director general and CEO Alexandre de Juniac. Compared to 2017's 8 percent growth in demand, however, 2018 was slower. IATA attributed the relative slowdown to the second half of the year. IATA forecasts global passenger demand to rise 6 percent in 2019, thanks to a relatively solid global economy. "We expect similar, if somewhat moderating performance in 2019," said de Juniac. "Nevertheless, slowing traffic growth in the second half of 2018, coupled with concerns over issues including Brexit and U.S.-China trade tensions, are creating some uncertainty to this positive outlook."
Source: Business Travel News
U.S. Hotel Demand Growth Outpaced Supply Growth in 2018
Demand for U.S. hotel room nights grew 2.5 percent year over year in 2018, compared with 2 percent growth in supply, according to STR. In raw numbers, a record 1.3 billion room nights sold in 2018, while the supply of room nights totaled more than 1.9 billion. Occupancy, meanwhile, hit a record 66.2 percent, growing 0.5 percent. Occupancy at each upper-upscale and upscale hotels dropped, and STR expects another decline in 2019. Occupancy for the 25 markets with the most rooms declined 0.1 percent. Philadelphia had the highest increase, rising 3.8 percent to 71.1 percent. Average daily rate grew 2.4 percent to $129.83. ADR for the 25 largest markets rose 2.7 percent, led by Miami, which increased 6.1 percent to $199.35. Revenue per available room grew for the ninth year in a row, inching up 2.9 percent to $85.96.
Source: BTN
Air Ticket Sales Rose 7.1 Percent in 2018
The total consolidated dollar value of airline ticket sales sold by U.S.-based travel agencies in 2018 totaled $95 billion, up 7.1 percent, according to Airlines Reporting Corp. The average price for a U.S. round-trip ticket was $490 in 2018, up $6 from 2017. ARC president and CEO Mike Premo attributed the rise in sales in 2018 to "more capacity in the airline industry, more international (higher-priced) tickets, fuel-related fare increases and surcharges from higher fuel costs, more taxes and passenger facility charges." Passenger trips rose 2.7 percent to 296 million in 2018. U.S. domestic trips totaled 187 million, up 0.24 percent, while international passenger trips jumped 7.3 percent to 109 million. As a benchmark of corporate travel trends, ARC reports the number of trips handled by agencies that self-report as handling at least 70 percent corporate/government business. Those trips rose 3.79 percent in 2018.
Source: BTN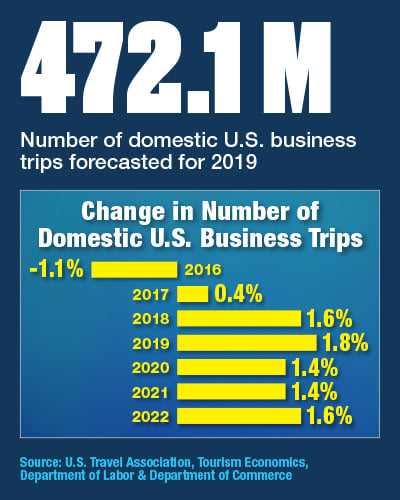 Delta Puts New Narrowbody Aircraft into Service

Delta Air Lines last week began its first service on its new Airbus A220-100 aircraft with flights between New York's LaGuardia Airport and both Dallas/Fort Worth International Airport and Boston. Delta has configured the aircraft with 12 First Class seats, 15 Delta Comfort Plus seats and 82 Main Cabin seats, and seating is wider than Delta's other narrowbody aircraft. Other routes slated for the aircraft this year include:
• March: Detroit to DFW
• April: LaGuardia to Houston Bush Airport
• May: Salt Lake City to DFW
• June: Minneapolis/St. Paul to DFW
• July: Houston Bush to Salt Lake City
• July: Houston Bush to Detroit, with continuing service to Minneapolis/St. Paul
• August: New York's John F. Kennedy International Airport to DFW
Delta has a total order with Airbus for 40 A220-100s and 50 of the larger A220-300s to come into its fleet through the end of 2023, part of Delta's plans to replace 20 percent of its older aircraft over the next few years.
Source: BTN
United Reconfigures Fleet for More Premium Seating
United Airlines plans to add more than 1,600 premium seats to its fleet, including larger Polaris business class cabins on long-haul routes and more two-cabin aircraft for regional service. The changes will occur over the next two years. The carrier is reconfiguring Boeing 767-300ER aircraft to have 46 Polaris seats, 16 more than the prior configuration, as well as 22 Premium Plus seats for a premium economy cabin, 47 Economy Plus seats and 52 Economy seats. The configuration represents the highest proportion of premium seats on a widebody aircraft flown by a U.S. carrier, according to United. The first of these aircraft will begin service between Newark and London within the next several weeks, and 21 reconfigured aircraft will be in the fleet by the end of 2020.
By the end of 2019, pending government certification, United plans to add 50 50-seat Bombardier CRJ 550 aircraft to its fleet, each with 10 United First seats, 20 Economy Plus seats and 20 Economy seats. Those aircraft will replace single-cabin 50-seaters and are slotted to first appear on flights operated by United regional partner GoJet in the second half of this year, first in Chicago O'Hare and then in Newark. The aircraft also feature storage closets for carry-on luggage so passengers won't have to gate-check their bags.
Source: BTN
Uber Topped Business Expense Tally Again in 2018
Uber was the most-expensed brand for North American businesses in 2018, according to Certify, marking the third consecutive year the ridehailing giant has taken the top spot in the expense provider's SpendSmart Year in Review report.
Drawn from more than 50 million reported expenses comprising $3.3 billion in total spending across Certify's North American corporate clients, the report found that Uber rides comprised 11 percent of all expensed transactions last year, followed by Starbucks, at 4.1 percent. Uber competitor Lyft made its debut in the yearly top 10, ranking sixth with 2.8 percent of all expensed transactions. For the fourth quarter alone, Uber accounted for 11.9 percent of all transactions, making it also Q4's most-expensed brand. And after entering the quarterly top 10 at No. 6 in the third quarter, Lyft moved up one spot to fifth for the fourth quarter with a 3.4 percent share of all transactions expensed.
Uber and Lyft have grown rapidly as a share of business expenses over the past four years, Certify data shows. As of the beginning of 2015, the two providers together accounted for less than 50 percent of all ridehailing expenses; taxis comprised the majority of the remaining share. In 2018, the duo comprised 92 percent of expensed rides. Certify attributed that growth not only to the greater convenience but also to the digital services' lower cost. The average cost of a taxi ride in 2018 was $9 higher than a Lyft ride and $7.50 higher than a trip with Uber, according to the report.
Source: BTN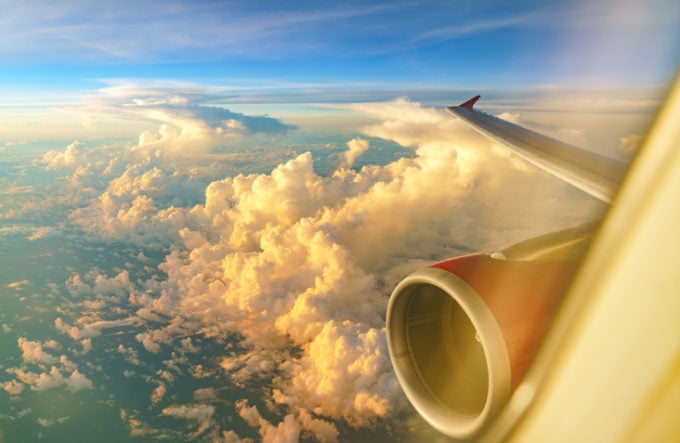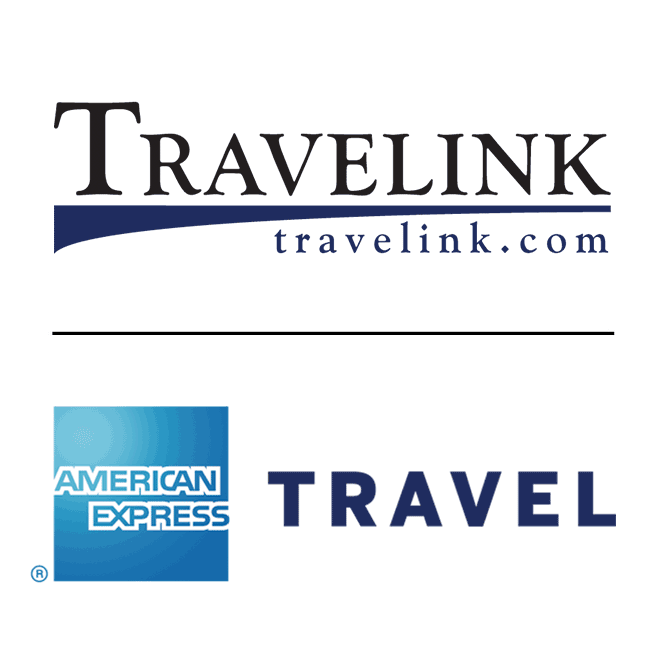 About the author
Travelink
Headquartered in Nashville Tennessee, we operate nationally with a combination of boutique business call centers, vacation travel retail locations, a groups & meetings travel business operations center, as well as our host of experienced virtual travel advisors.
Topics: Business Travel