Spring is nearly here and you're thinking about where to vacation this summer that's a little new and different. We all make the trek to Florida, my family included, but you're ready for your kids to experience a little culture and break in that passport while still enjoying a wide variety of activities. Or maybe you're reading this while sitting at the over-crowded beach and believe there has to be a vacation that's not too far away, will provide a great family experience, and still manage to make the most of your limited vacation time together.
Our partners at Karisma Hotels & Resorts® have several options for your consideration and we are confident you'll appreciate their unrivaled personal service, beautiful accommodations, and included activities to ensure your next vacation creates memories your whole family will cherish for a lifetime. We've provided a quick summary here of their family-friendly resorts for your consideration, but please reach out to me and I will be happy to match you with the best destination and property for your personal family needs, along with assist in planning your flights, transfers, and any special requests.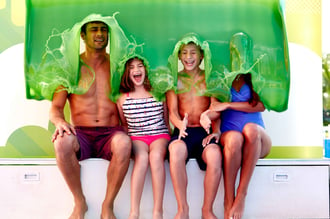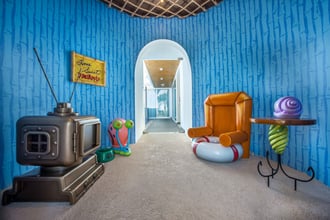 NICKELODEON PUNTA CANA
For a totally new kind of all-ages vacation, I invite you to explore the Nickelodeon Resort in Punta Cana. From the Aqua Nick playground to the luxury spa, everyone in your family will find activities to suit their personal needs. It's the first resort of its kind in the Caribbean (with 2019 seeing a 2nd location opening in Riviera Maya) bringing a spirit of play to every minute of the day. The resort features 208 oversized suites filled with comfortable amenities to cater to every taste and need. The spacious Swank Suites, the one-of-a-kind Pineapple Villa, and a wide variety of upscale accommodations all feature playful décor that brings out the inner kid – or the actual kid – in every member of your family. Your family will never forget the colorful waterslides and pools, hanging out with their favorite Nickelodeon characters, hilarious Slimings (who doesn't want to be slimed at least once?) and the famous Karisma Gourmet Inclusive® experience.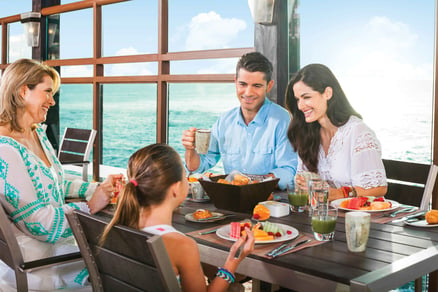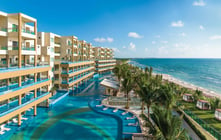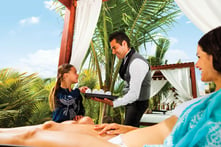 GENERATIONS RESORTS
Are you ready to experience Mexico's premiere all suite, all butler, all Gourmet Inclusive® resort? Generations Riviera Maya is a unique experience within the Karisma family of resorts. The resort caters specifically to today's uniquely blended and extended families. Spacious Jacuzzi® suites, personal concierges, 24-hour room service, and dining for every taste. From the freshest seafood delicacies to chicken fingers, this resort will cater to preferences in every shape and size. Your butler will ensure everything is ready before you arrive. Then upon arrival, you'll receive a private orientation of the resort, assistance unpacking (if you'd like), scheduling of your spa appointments, and even nanny service. No request is too big or too small for the butlers of Generations Resorts.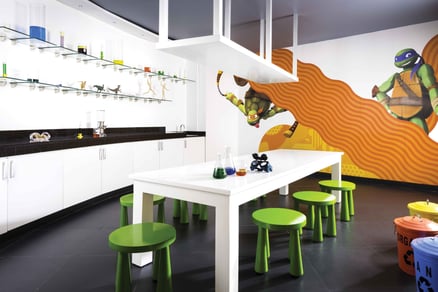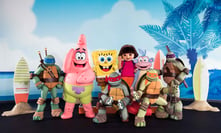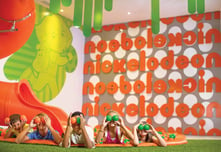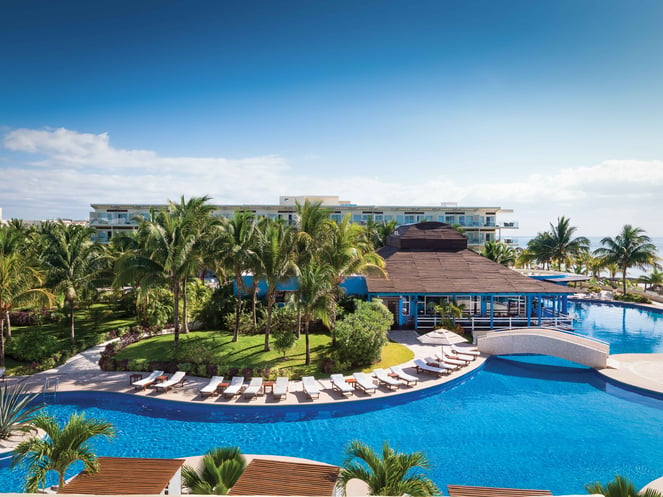 AZUL BEACH RESORTS
From luxurious Sky Suites to beachfront Jacuzzi® swim-up suites to private ocean-front villas, the Azul Beach Resorts in Mexico and Jamaica cater perfectly to families, multi-generational vacationing groups, and even couples. They offer 24-hour room service, baby amenities and toys, as well as supervised daytime activities and clubs for teens, tweens, and toddlers to keep the kids actively busy even when Mom and Dad need a little quiet time on a cozy beach bed with beach butler service or a couple of hours in the spa. The entire experience is Gourmet Inclusive® so your dining experience will be top-notch with options in themed à la carte eateries, grab and go self-service, beach picnics, or 24-hour room service you're free to experience them all as you wish. They also include premium drinks and non-alcoholic beverages so you won't have to worry about a surprise bill at the end of your trip. Destination locations for Azul include: Riviera Maya, Riviera Cancun, Playa del Carmen, and Negril. We also offer private villas through the Karisma Hotels & Resorts® in Riviera Maya.
For your next family beach and resort vacation, we've got something to meet every need. Please contact me to see which is right for your family and what special deals I can offer.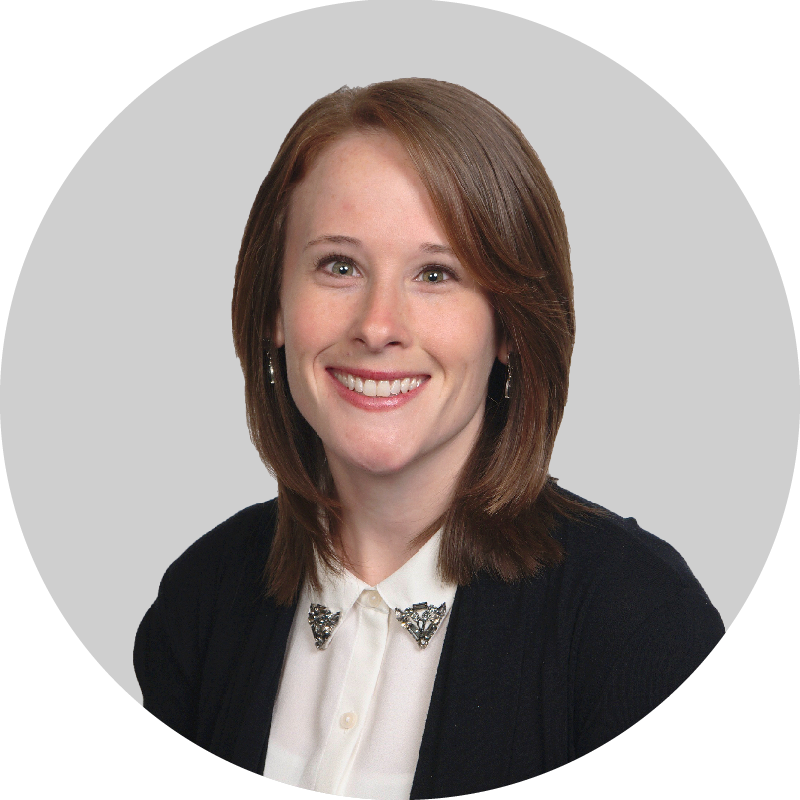 About the author
Elizabeth Hoover
With my incredible enthusiasm for delivering unique experiences for our luxury travelers, I believe I can help you plan everything from achieving your bucket list, to an adventure you'll never forget, then send you all on a relaxing family vacation or romantic getaway for two. I'm a Certified Travel Agent (CTA) and have earned my certification as a Luxury Travel Specialist and Adventure Travel Specialist.
Topics: Hotels + Resorts, Family, Leisure Travel, Vacations