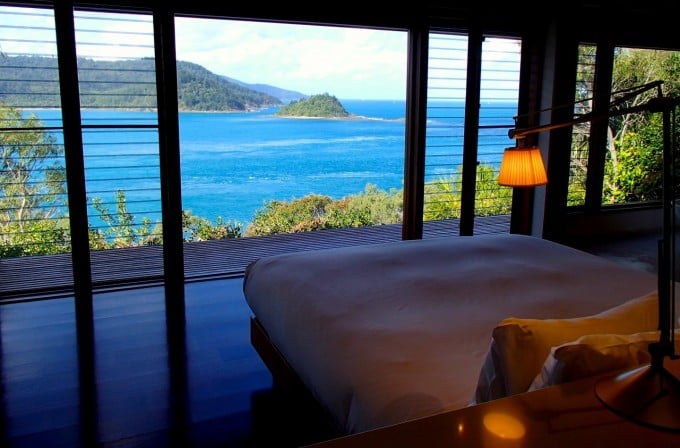 I've never been to a resort where I wanted to stay in my room the entire trip, but Qualia Hamilton Island Resort, in the Great Barrier Reef was a sure exception. The room was absolutely stunning and exceptionally secluded with many luxurious amenities. You always wonder if the brochure can really live up to all those amazing pictures created to tug on your exhausted brain and urge you to come find rest, but I found truth in advertising with SWAIN Tours as I had the opportunity to experience it firsthand.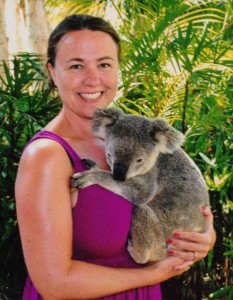 Chameleons take longer to adapt to their surroundings than I did waking up every morning to the bright turquoise waters of the Coral Sea facing the lush hills of Whitsundays Island. While drinking my morning coffee on the outside day bed, I soaked in the warm sun and the beautiful surroundings as it reflected off my private infinity pool. I have never felt so at peace and could have been happy just staying in my robe and slippers for the remainder of the trip, but after my peaceful morning an adventurous afternoon came calling and I was ready.
The resort had even more to offer for those looking to get their heart rate up. During my excursion, I saw other guests kayaking, fishing, snorkeling as well as disembarking on private sunset cruises. They also offer the expected access to swimming pools, day spas, complimentary seminars and a library. Qualia provides a feeling of seclusion and at the same time a location conveniently located near town allowing access to other restaurants and activities.
My trip started with being completely breath-taken by the beauty Hamilton Island and Resort had to offer and ended with a cocktail on my balcony while watching the sun go down on a trip filled with relaxing, deep-breaths and a feeling of secluded bliss.
If you would like to experience your own restful vacation "Down Under", please contact me and I will be happy to dream it up with you.
About the author
Bev Gallant
I have been a travel advisor for more than 26 years and would love to help you plan just the right travel experience. I'm an Elite & Luxury Cruise Counselor, Certified Destination Wedding & Honeymoon Specialist and Certified Hawaii Specialist. Having personally traveled the world, I am very passionate about every destination I've visited. I do pride myself in being able to handle all details of any trip from the initial inspiration to sharing memories when my client returns home.
Topics: Australia, Hotels + Resorts, Sporting, Wildlife