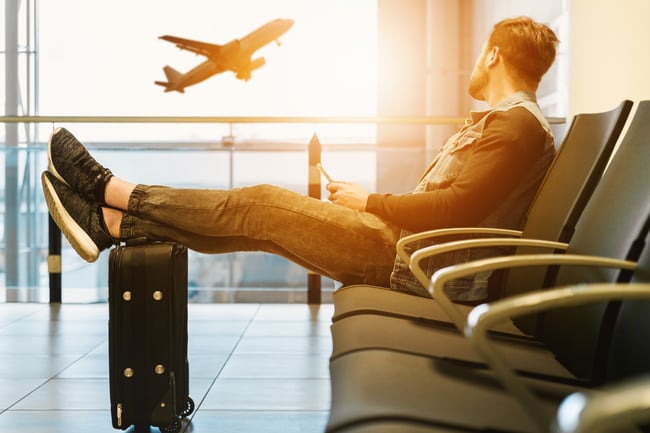 How Far in Advance to Book U.S. Domestic Economy
U.S. domestic economy tickets purchased for business travel 22 days in advance are 61 percent cheaper on average than those booked within three days of departure, according to an Egencia and Airlines Reporting Corp. analysis of ARC data covering 2,000 U.S. and 4,000 European Union travel management companies. An economy ticket for a domestic flight purchased 22 days in advance costs an average of $454, compared to $733 for a ticket purchased within three days in departure.
For first class and business class, the domestic tickets cost $1,260 and $1,703, a 37 percent difference. For first and business class from the U.S. to Asia, a corporate ticket purchased 22 days in advance was 15 percent cheaper than a ticket purchased within three days of departure, $6,494 versus $7,450.
Of all domestic advance ticket purchases for corporate travel, 29 percent were purchased 22 days in advance. For U.S. to Asia, 48 percent were purchased 22 days in advance. From the U.S. to Europe, 52 percent were purchased 22 days in advance.
Source: BTN
Global Air Travel Demand Rose 7.8 Percent in June
Global air travel demand rose 7.8 percent year over year in June, according to the International Air Transport Association. For the first half of 2018, global air travel demand grew 7 percent year over year, a strong performance but weaker than the first half of 2017's 8.3 percent growth. IATA attributed the slowdown to the nearly 60 percent rise in airline fuel prices over the past year, which restrained airlines' ability to lower fares. Global capacity rose 6.5 percent, and global load factor rose a 1 percentage point to 82.8 percent. June international passenger demand rose 7.7 percent year over year. Capacity climbed 5.9 percent, and load factor rose 1.4 percentage points to 81.9 percent. All regions recorded growth. Domestic air travel demand rose 7.9 percent. Capacity increased 7.5 percent, and load factor grew 0.3 percentage points to 84.5 percent.
Source: BTN
U.S. Travel Volume Grew 4 Percent in June
Travel to or within the U.S. grew 4 percent year over year in June, according to the U.S. Travel Association's Travel Trends Index. Both domestic business and domestic leisure travel contributed to the growth. USTA attributed the increased traffic to income growth and lower taxes. International inbound travel, however, slowed but remained positive.
USTA forecasts total U.S. travel volume will grow 2.6 percent year over year for the second half of 2018. In that same period, domestic travel will grow at the same pace, supported by stronger consumer spending and business investment, while international inbound travel will grow 2.2 percent. However, USTA cautioned that rising oil prices and uncertainty around tariffs could dampen growth in the coming months. Furthermore, USTA said the rate of growth is not strong enough to help the U.S. regain its slipping share of the global travel market.
Source: BTN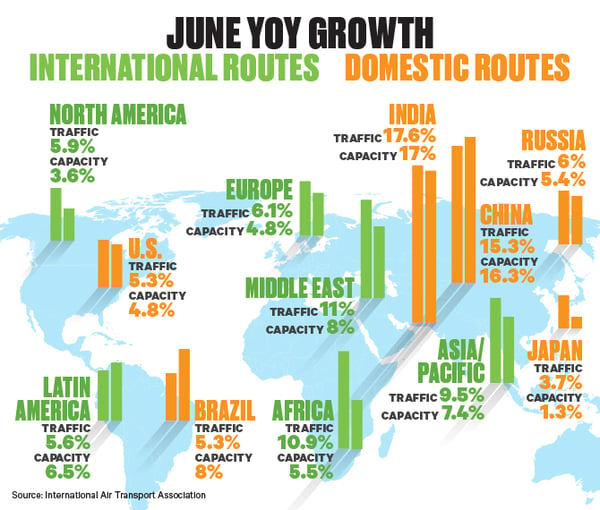 IHG Launches B2B Program for Small & Midsize Enterprises

InterContinental Hotels Group has launched a program aimed at the small and midsize enterprise market that moves beyond a simple discount. IHG Business Edge will provide SMEs with, yes, a competitive discount on hotel rates worldwide but also the opportunity for their employees to achieve IHG Rewards Club's Gold Elite status after the first IHG Business Edge stay. An online sales service portal also will give SME travel buyers and arrangers access to stay reports and data and will connect them to an online networking community of other SME travel buyers from around the world.
Source: BTN
Choice Hotels International Reports Q2 Gains in RevPAR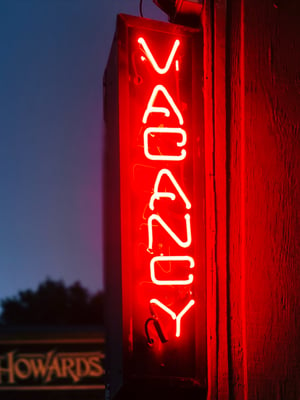 Choice Hotels International saw revenue per available room increase 2.7 percent year over year during the second quarter, driven mostly by rate. Average daily rate rose 2.4 percent to $83.64, while occupancy increased 20 basis points to 67.2 percent. Choice's total domestic pipeline of hotels awaiting conversion, under construction or approved for development as of June 30 grew 32 percent year over year to 950 hotels. Looking ahead, the company expects RevPAR to increase by between 1.5 percent and 3 percent for the full year 2018.
Source: Travel Procurement
IHG Makes Steady Gains on Strategic Initiative During First Half 2018
InterContinental Hotels Group reported the strongest growth in hotel signings for a decade during the first half of 2018. Its net system size growth is up 4.1 percent year over year. Increasing IHG's system size was one of a number of initiatives set forth in its strategic plan. The company has launched three new brands: midscale brand Avid, now with 130 rooms signed; upscale brand Voco; and luxury brand Regent Hotels & Resorts. Systemwide occupancy rose 1 percentage point year over year to 73.6 percent, and average daily rate grew 2.3 percent to $120.66. In the Americas, revenue per available room increased 3.4 percent, driven by rate growth. U.S. RevPAR, up 2.9 percent, benefited from strong corporate and group bookings.
Source: Travel Procurement
Marriott Posts Positive Q2 ADR, Occupancy & Group Results
Marriott International saw year-over-year increases in both occupancy and average daily rate during the second quarter. Occupancy rose 1.3 percentage points to 76.4 percent, and ADR grew 2.1 percent to $162.94. In North America, where revenue per available room rose 3.1 percent year over year, the company reported continued healthy demand from corporates, particularly across the energy, retail and professional services sectors. Transient RevPAR rose 2.5 percent, and group RevPAR rose 4.5 percent. Marriott president and CEO Arne Sorenson said the company expects transient business will grow faster than group in the near term, given the current high occupancy in the region.
Source: Travel Procurement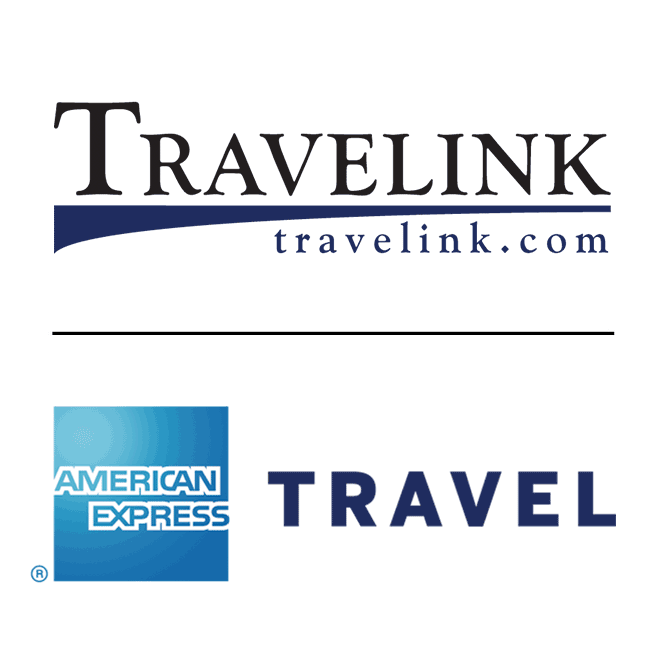 About the author
Travelink
Headquartered in Nashville Tennessee, we operate nationally with a combination of boutique business call centers, vacation travel retail locations, a groups & meetings travel business operations center, as well as our host of experienced virtual travel advisors.
Topics: Business Travel