I recently developed a custom vacation plan for VIP clients of mine, whom I've worked with countless times, the Moriarty family. With two teenage daughters and one younger son, the family enjoys an engaging vacation good for all ages. This family has children at just the right ages to enjoy lively historical tours through some of Europe's most ancient cities, with a focus on Paris and Rome. After making the most of every moment, the family gave me a recap of their wonderful adventures. Below is a synopsis from the family's unforgettable Parisian and Roman holiday!
--Anna Bright

Part 1: Paris
Our home away from home in Paris is the Hotel Edouard 7. This uniquely styled, boutique hotel was built in 1877 and formerly occupied by Prince Edward VII, son of the great monarchs Victoria and Albert. The property pays homage to French and British sovereigns, but particularly Edward and his personality with the four key themes of the hotel: Audacity, Seduction, Character, and Theatricality. Upon entry to our room we notice it is garnished with a bottle of champagne, in true French fashion, a lovely gift from our wonderful travel advisor, Anna.
After freshening up, we enjoy our first afternoon under this amazing city with a tour of its famous catacombs. Our private guides on this tour titled "The Secret History of Paris," provide an underground walk with a dark history lesson. Upon entering the city of the dead tunnels, we learn how the ancient Paris dealt with those who passed on to the netherworld. Skulls lined the eerie, crypt-like walls adding an extra level of spine-shivering excitement as we made our way through the catacombs. We entered a cordoned off section, typically closed to the general public, but our access was assured as the guides led us while they whispered ancient stories of the remains we pass. This tour is immensely fascinating, due to our knowledgeable guides, and I recommend it if you have visited Paris before and want a unique new perspective. Of course, you always want to check into what is new at the Louvre, Notre Dame, Montmartre, Musée D'Orsay, and the Eiffel Tour, as the most famous Paris attractions are always a treat.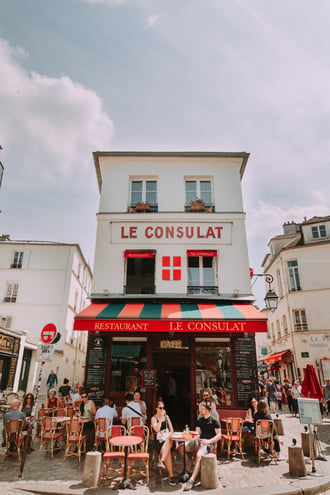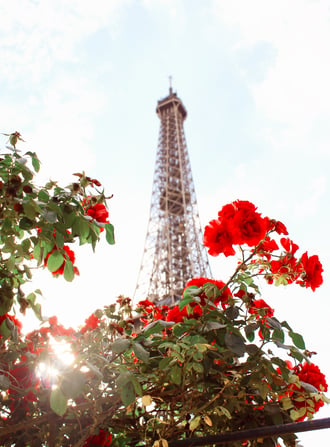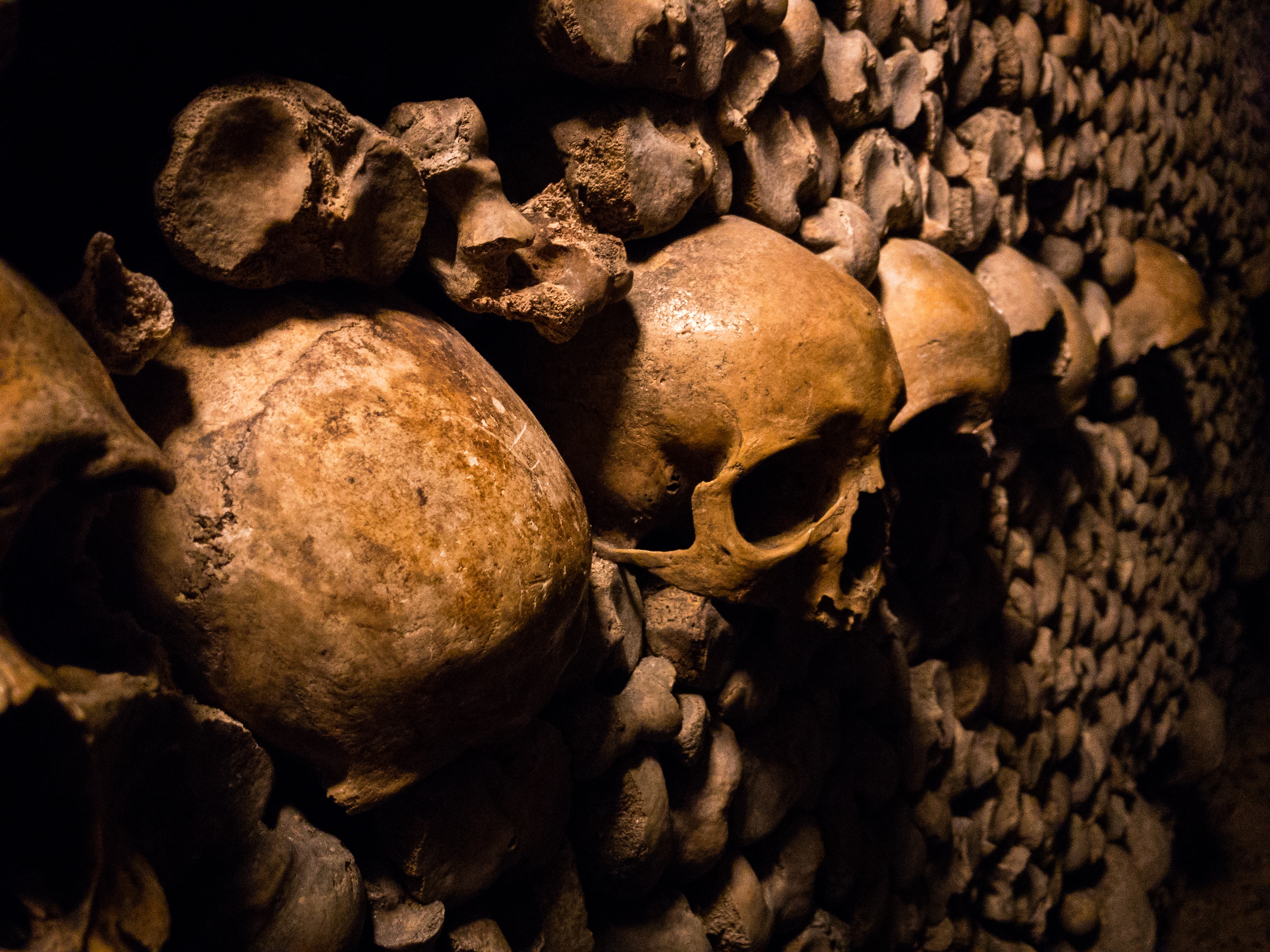 The next day, we enjoyed breakfast in our hotel before heading off to Stade Roland-Garros for the French Open and the Women's Singles Final as well as the Men's Doubles Final. Our travel advisor, Anna, had reserved VIP tickets for us so we could access the Park Open lounge, featuring an open bar and buffet. Being avid tennis fans, we enjoyed spending the day in luxurious quarters while watching the matches and sipping our complimentary beverages. We only had three days in Paris, but spending them off the beaten path was highly worth the experience to enjoy truly unique areas of Paris.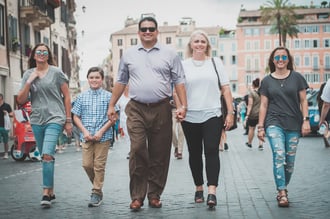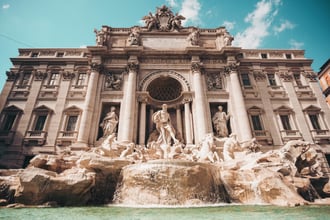 Part 2: Rome
Next stop, Rome! Our Abercrombie & Kent local director welcomed us at the airport and guided us to our private driver, transporting us into the heart of the Eternal City. Our hotel, the Sofitel Villa Borghese, is an elegant boutique hotel with stunning views of Villa Borghese Park in the prestigious Via Veneto—very close to the Spanish Steps. Our rooms were adorned with Hermes products and chic marble bathrooms. The property has only 107 rooms and each is more luxurious than the next with their unique, tranquil decorations. The surrounding area is full of dazzling designer shops, wine bars, and restaurants.
In the evening, we met our private guide in our hotel lobby for a walking tour of the center of Rome. Exploring the narrow streets, vast piazzas, and the lively hub of Roman life, we were enchanted by the city's beauty. We made our way through the café-lined streets to Bernini's famous Quattro Fiumi fountain, the Pantheon, and the gorgeous Trevi Fountain. This intro tour was the perfect way to become familiar with the layout of city center so we could easily find our way around over the next few days.
We enjoyed a complimentary breakfast the next morning at La Caravage, a converted stable where the famous painter Caravaggio once spent the night. Anna highly recommended we dine at the hotel's award-winning restaurant, La Terrasse Cuisine & Lounge, which boasts some of the best views of Rome especially during sunset. We also loved her recommendation of La Littérature, where breakfast was enjoyed in an intimate, sophisticated atmosphere.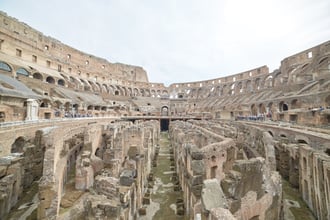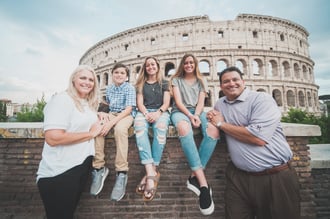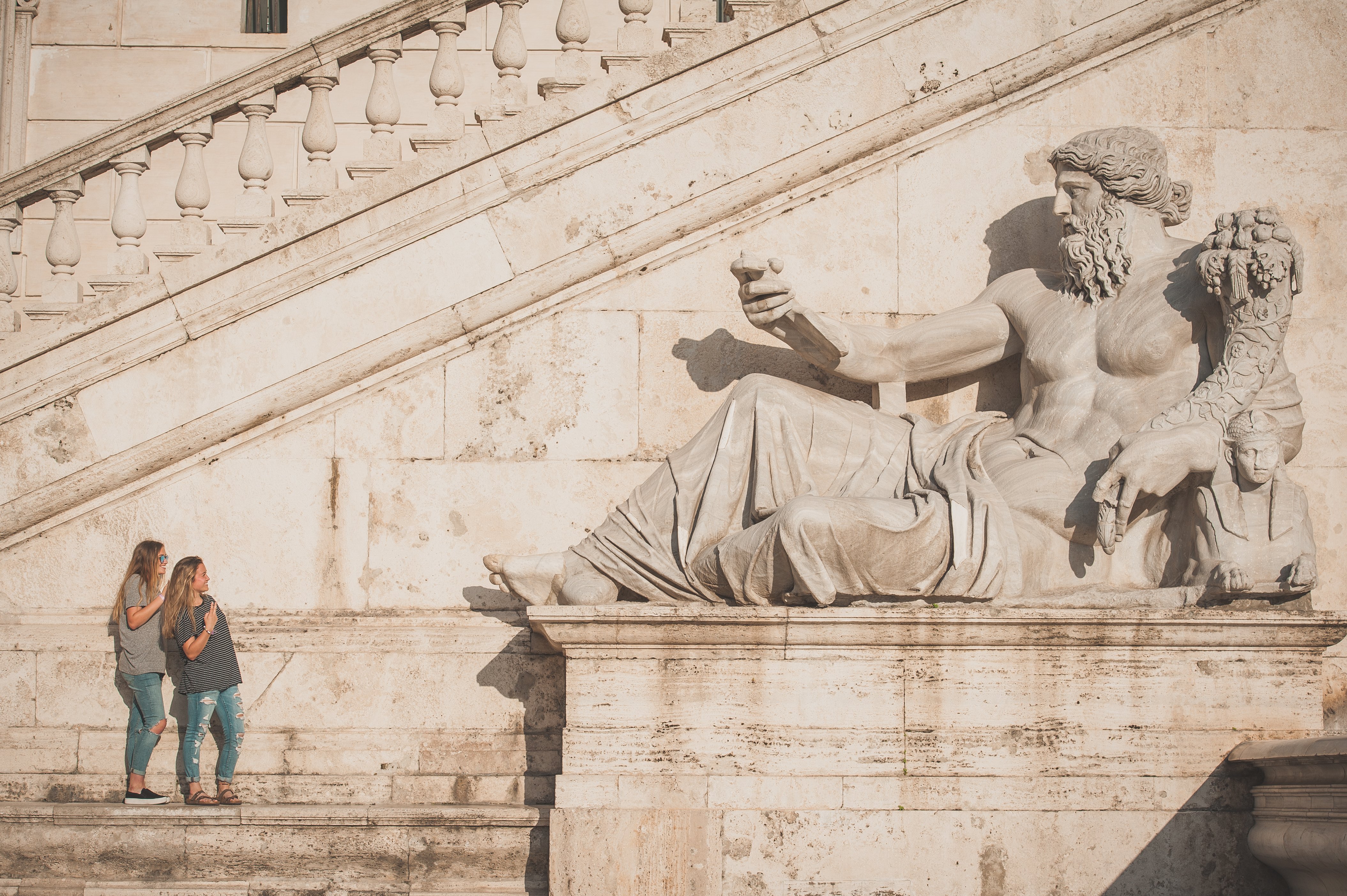 I can't emphasize enough the importance of private guides to bring a destination to life, especially when traveling with children. The next day, we met our guide in the hotel lobby for an Imperial Rome tour where we would walk through the core of the Roman Empire, from the Colosseum to the Roman Forum. It's difficult to put into words just how incredible the Colosseum is up close. We stood there, marveling at the ancient stadium that once held up to 50,000 spectators who cheered the brutal battles of brave gladiators. We took a slight detour from the crowds for a special underground tour of the channels under the stadium. Descending deep into the belly of the beast, we walked the subterranean network of tunnels where gladiators prepared for battle. We then climbed to the fifth ring, which provided a view of the entire auditorium and Rome before us. At the ruins of the Roman Forum, our guide brought to life the atmosphere of Rome's teeming heart, the lively marketplace where processions, trials, commercial affairs, and elections were held. It was incredibly profound as an educating walk through history and it wouldn't have been nearly as impactful without our insightful guides.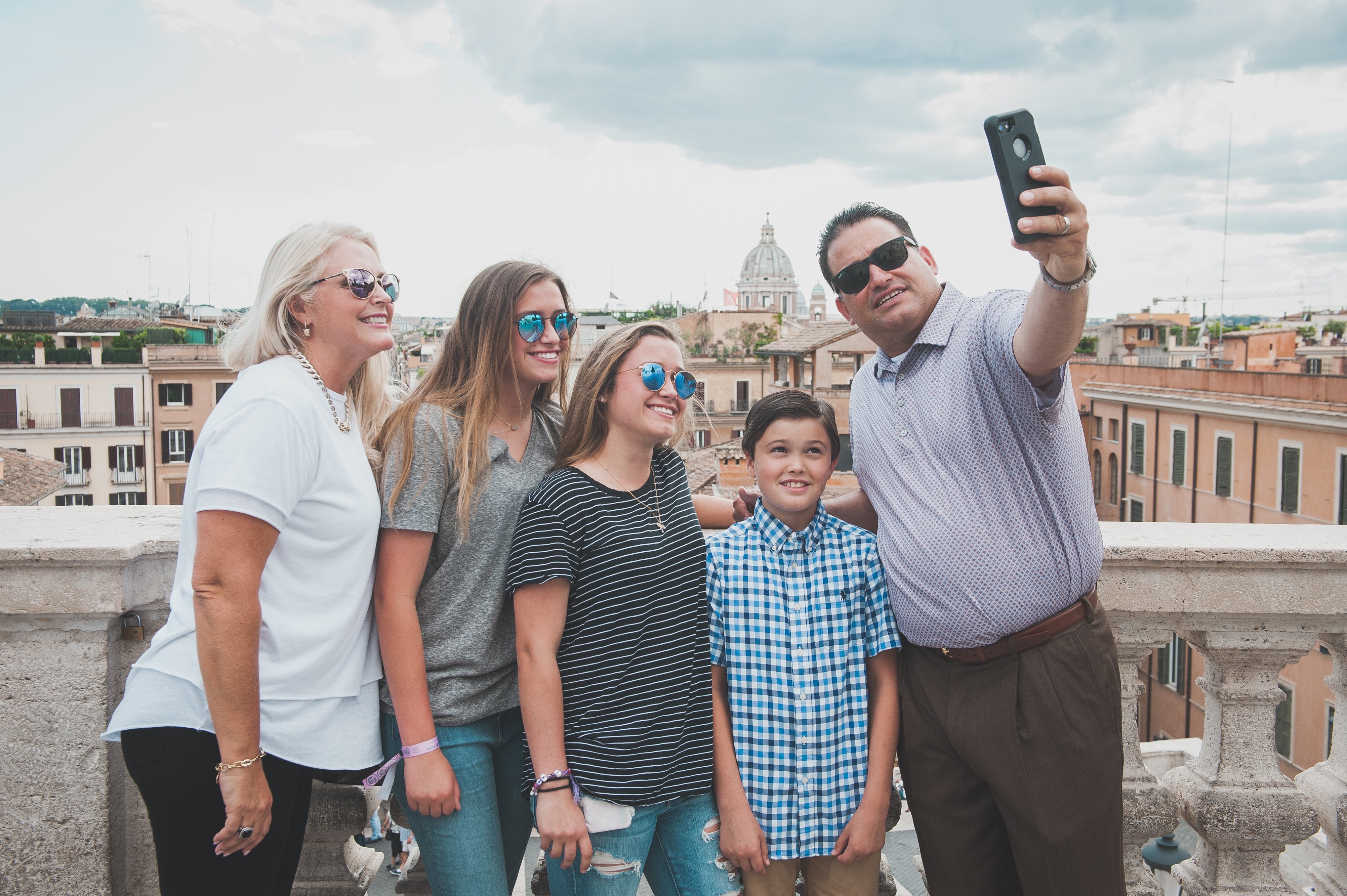 Part 3: Pompeii & The Vatican
When planning a historical tour of Italy, one must include an excursion to Pompeii, the lost city buried in volcanic ash. Anna booked us a full day excursion to see the extensive ruins of the city once destroyed by Mount Vesuvius in 79 BC. We stood in awe as we viewed the preserved casts of people who had been killed by the falling ash and stone. The temples, forums, and amphitheaters all boasted a preserved history of the once-bustling Roman Empire. This tour was especially wonderful for our family, because whether a history buff or not, seeing a lost city preserved in stone is unforgettable.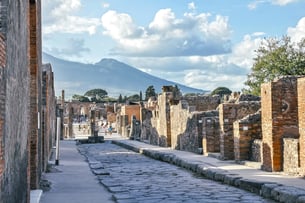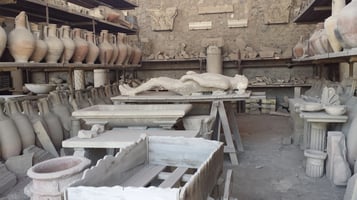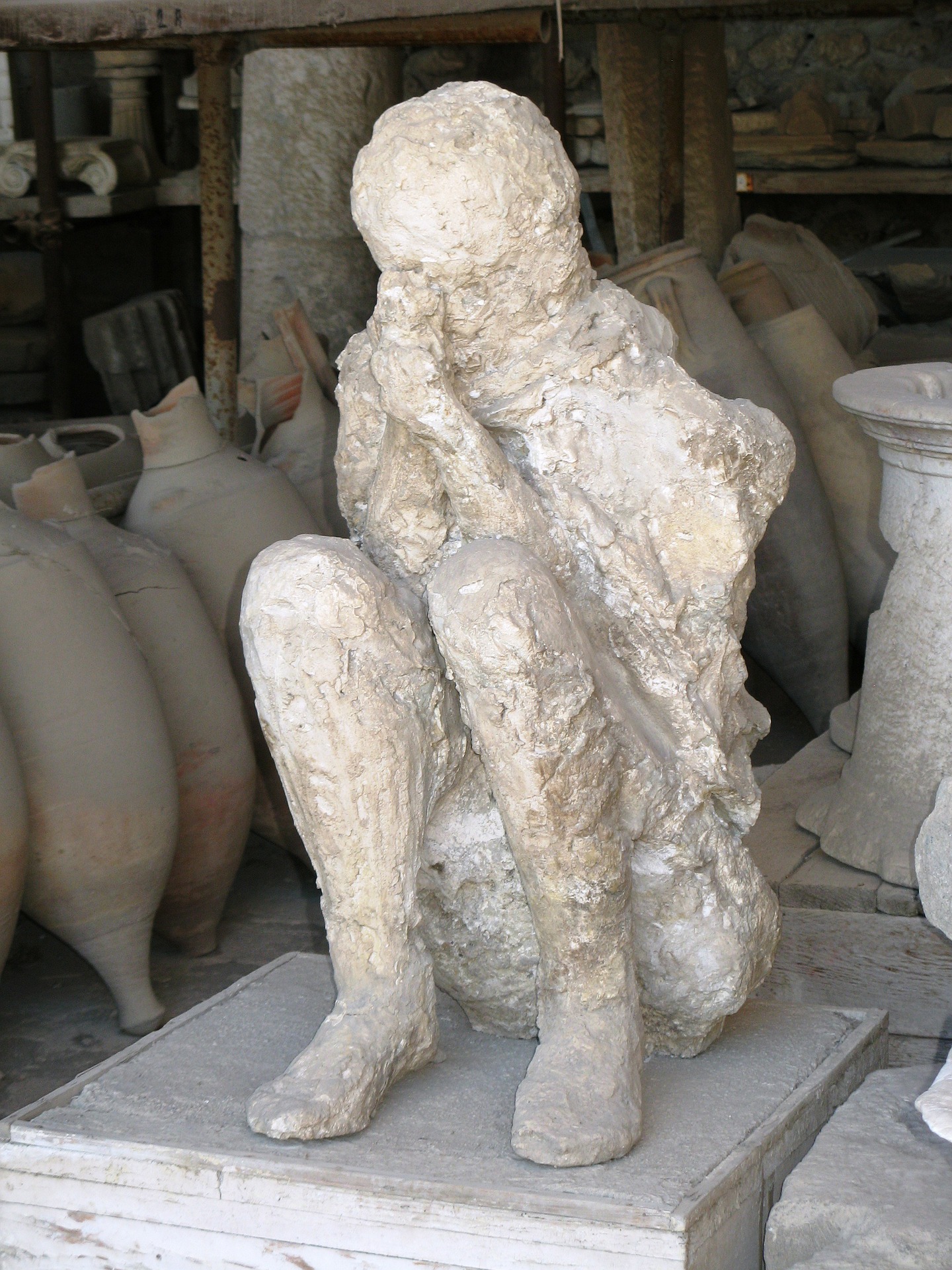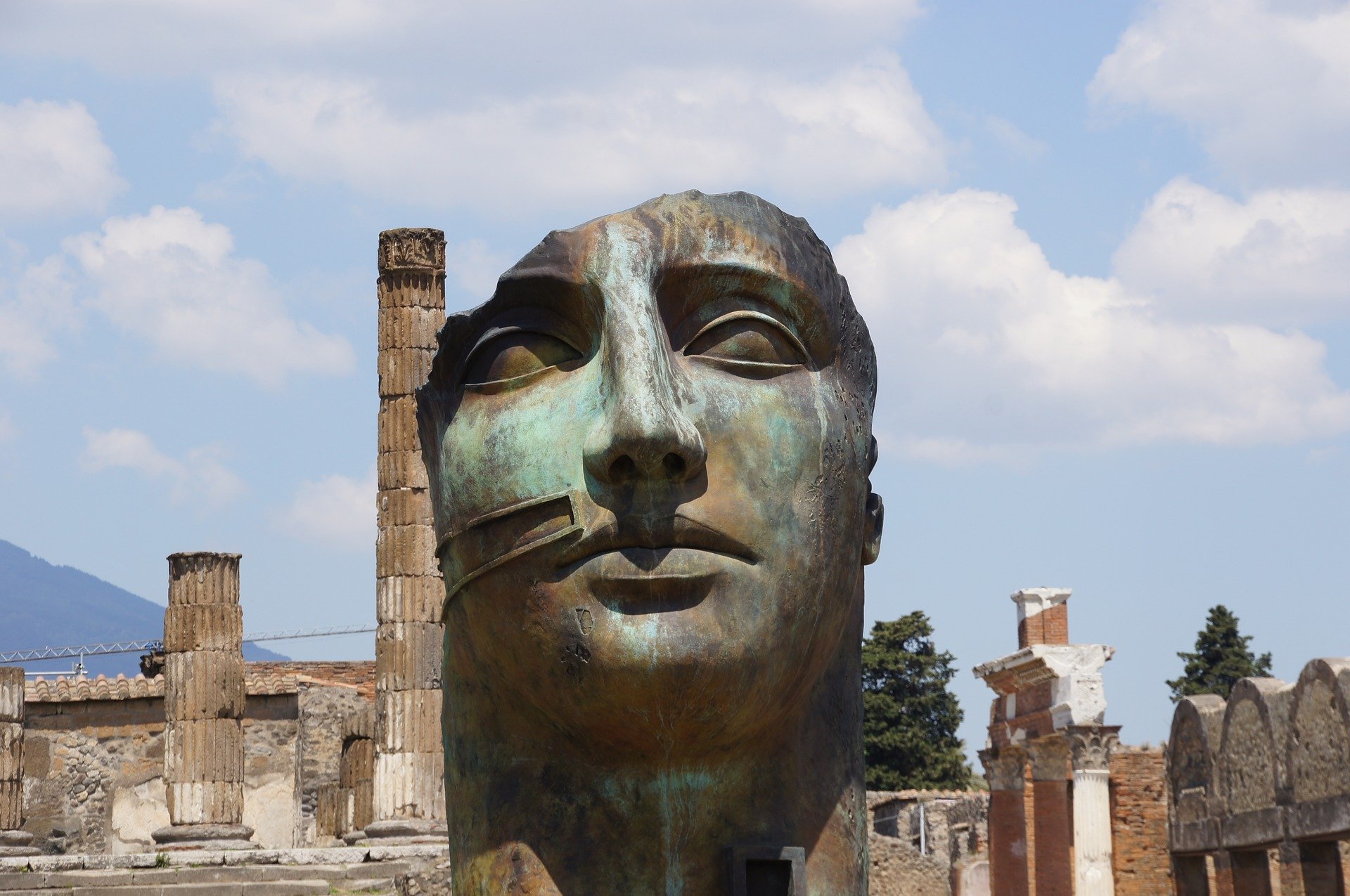 After a day set aside in Rome for leisure, including plenty of shopping, gelato, and Italian eats, we were ready to experience, The Vatican. We met our private driver in the hotel lobby who whisked us away to the Vatican museum, where we gained early entrance for our tour. The Vatican, if you don't already know, is the smallest independent state in the world, and it's museums contain 1,400 rooms, chapels, and galleries offering rich collections of art and antiquities. At the heart of this tour is the Sistine Chapel, where we stood in amazement before Michaelangelo's frescoed ceilings. Having a private museum tour at 7 am, when the museum doesn't open to the public until 9 am, was a special treat because we were able to have up-close experiences with so many iconic pieces of art without the masses who were already lined up around the building waiting to enter. After viewing the rest of the Vatican Museums, we proceeded to the world's largest church, the Basilica of St. Peters. Witnessing the Renaissance and Baroque style architecture of the cathedral, we tried to take in all of the stunning interior design, with its elaborate display of marble, mosaic, gilt, and bronze.
If you find yourself in Rome, I highly recommend a private Vatican tour. The experience was more personalized and intimate than with a group and you'll be able to spend your time experiencing the art and design without crowded views. It's well worth an early morning rise during your vacation.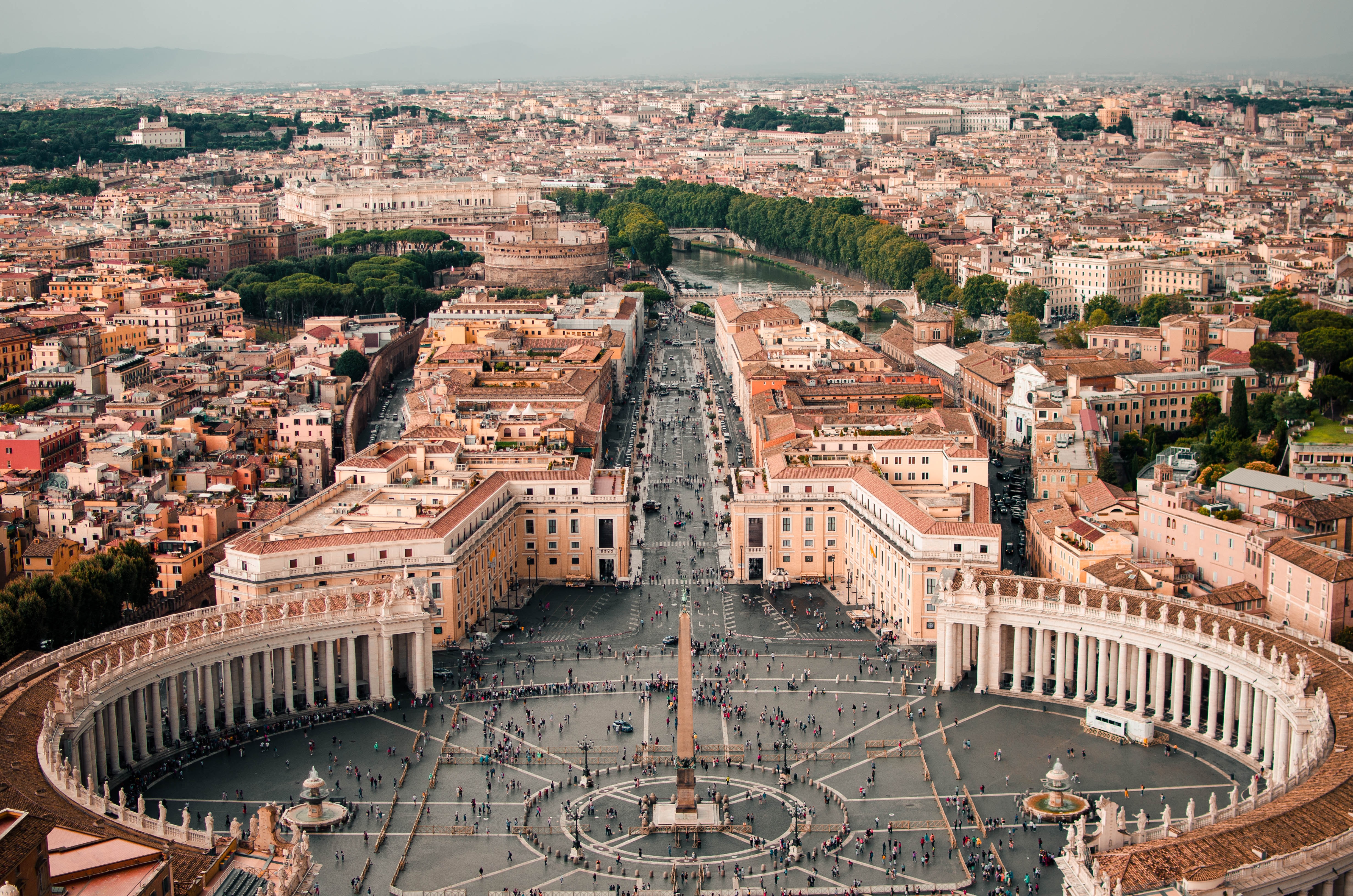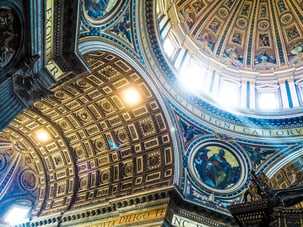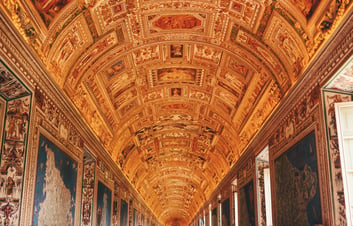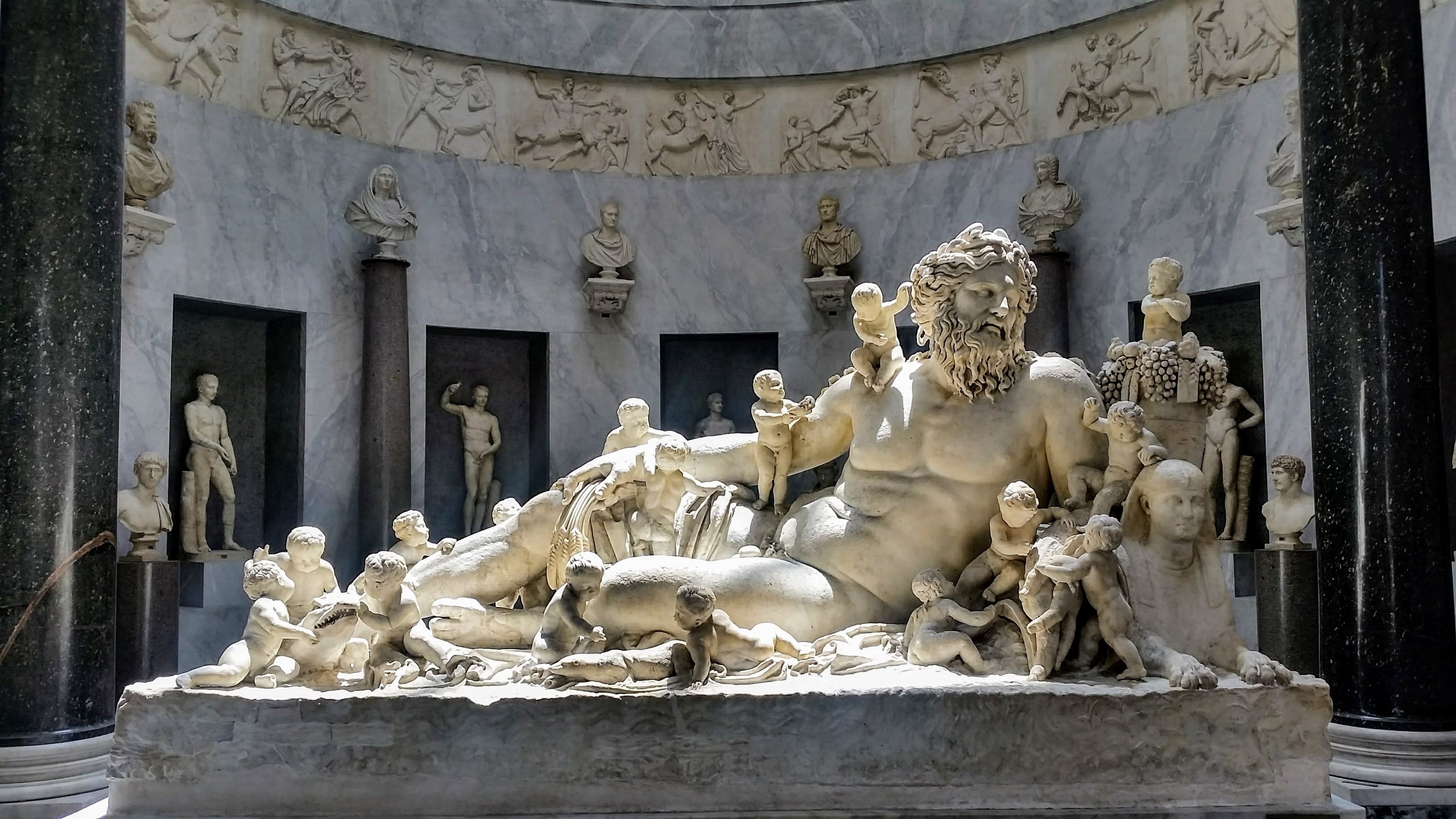 Our last day in Rome included a family photoshoot, arranged by our travel advisor, Anna. Just before sunset, we gathered for pictures in Piazza di Spagna, Piazza Veneia, and at the Colosseum. This part of our trip was so special because a professional photographer was able to capture our family beautifully in this unforgettable city. Though we took hundreds of photos ourselves, nothing quite matched the professionalism and authenticity of the photographer's pictures, which we hope to make into a photo book for our coffee table.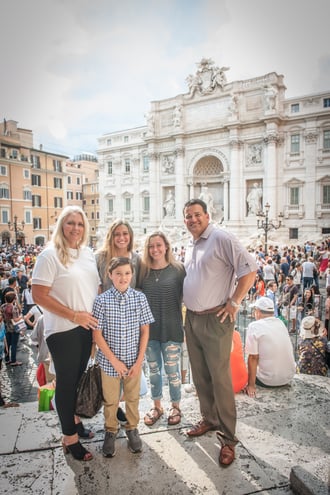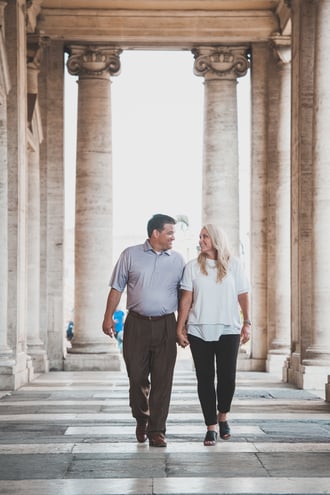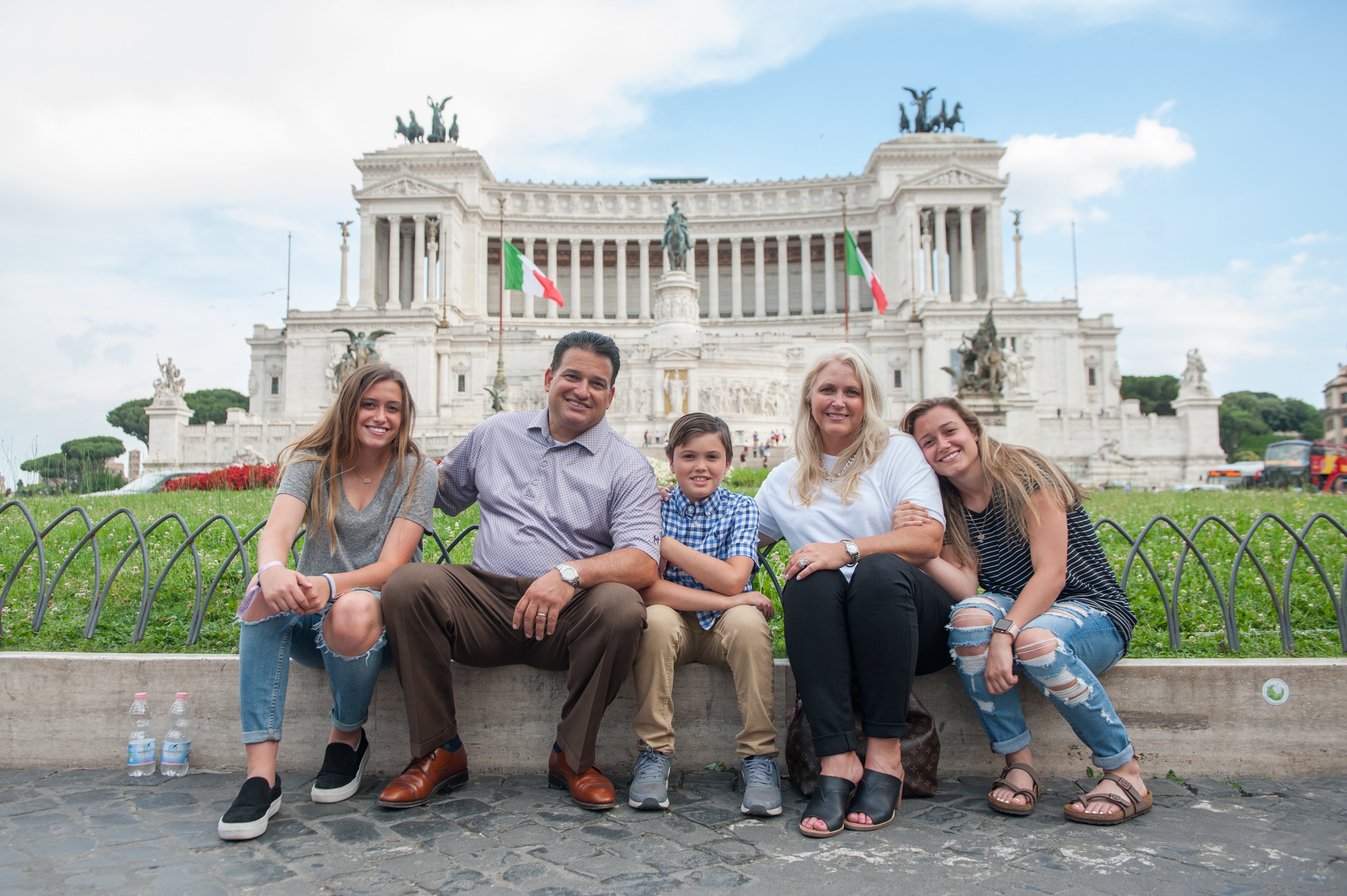 A Parisian and Roman holiday is a wonderful combination of history, luxury, and elegance in two uniquely European cities that share similarities, but are culturally quite different. The dazzling cobbled streets of Paris with numerous cafes and gorgeous balconies can't truly be compared to the bustling rustic Italian atmosphere of Rome with countless whizzing Vespa's and late-night espresso-fueled frolics. The two cities are magical and we were thrilled to share explore them as a family. Anna made our whole experience unique and special for a family vacation we will talk about for many years to come. And to that we say, "Merci beaucoup" and "Grazie mille" to Travelink and our personal travel advisor, Anna Bright!
--The Moriarty Family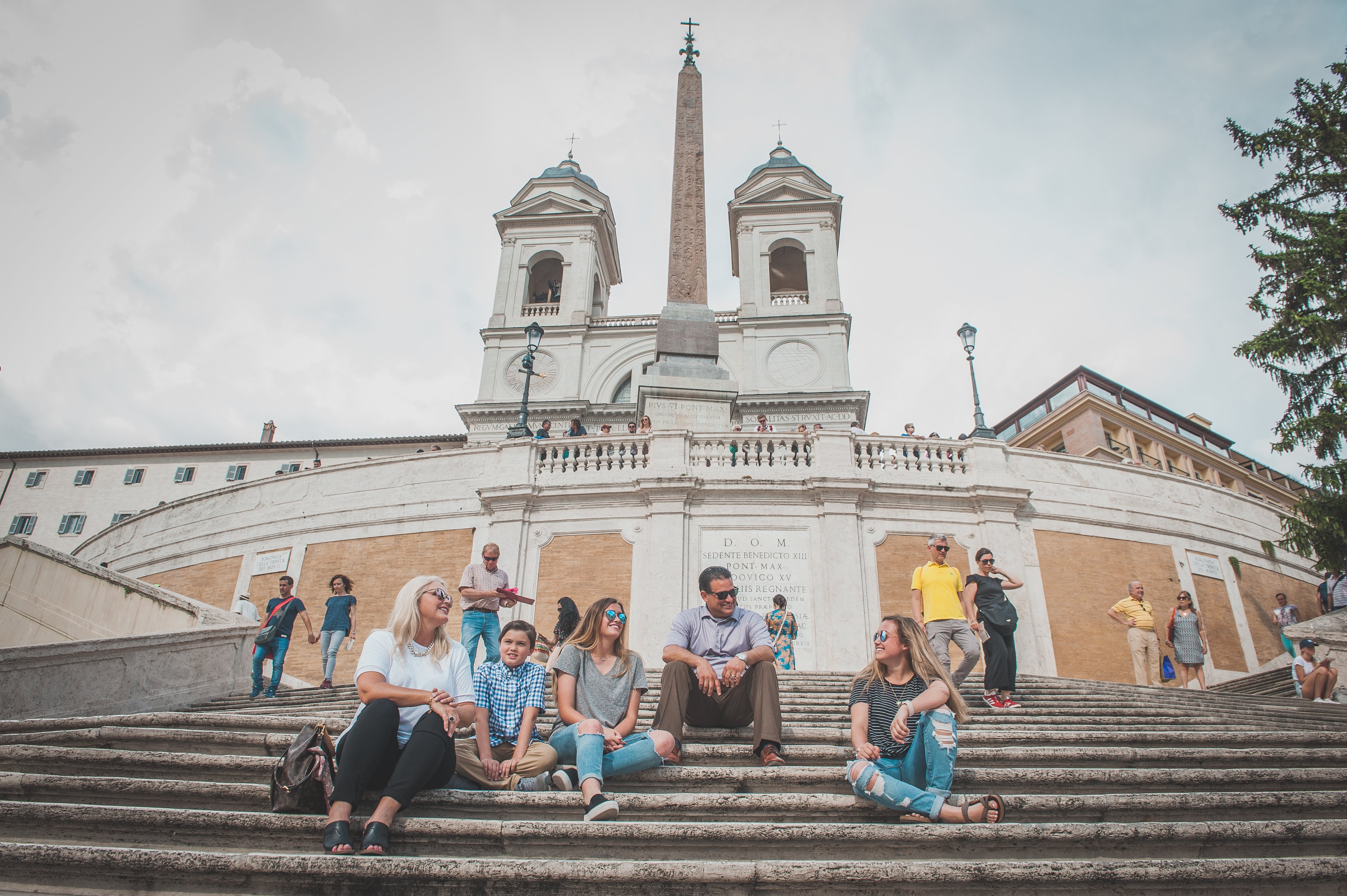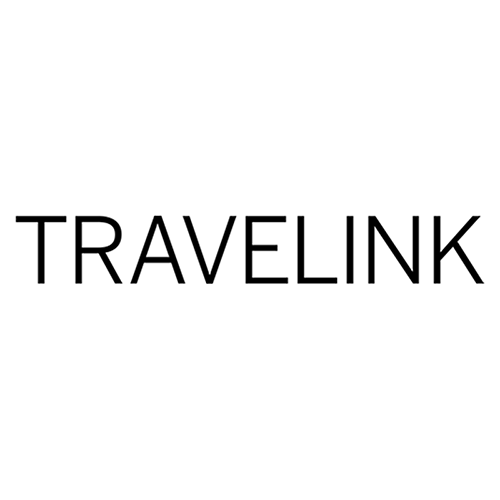 About the author
TRAVELINK
Headquartered in Nashville Tennessee, we operate nationally with a combination of boutique business call centers, vacation travel retail locations, a groups & meetings travel business operations center, as well as our host of experienced virtual travel advisors.