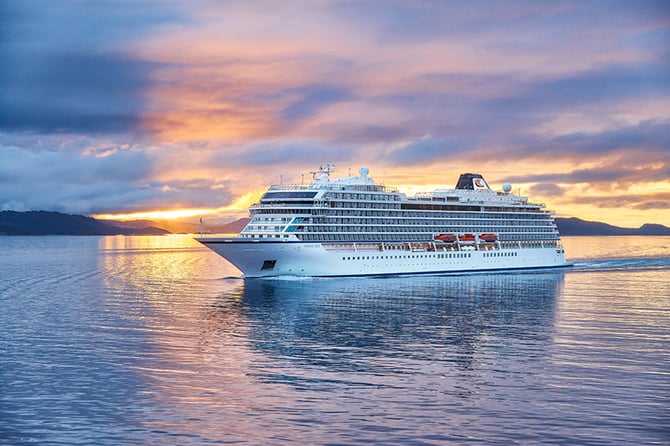 Kicking off a new year means the cruise lines are now into their annual Wave Season, bringing us their best deals during January and February. Working with a travel advisor during this time is crucial! You will have access to all the best offers from every cruise line and you'll want the experience of a travel advisor to comb through the opportunities and customize a vacation (or two) to your personal needs. We'll even bring our own shipboard credit bonus to the table as we work with the cruise lines to ensure you receive every potential bonus amenity available.
Embarking on a cruise is an exhilarating experience that only gets better by the minute. A cruise vacation can delivery so many unique moments and memories, yet planning one can be a nightmare if you don't know what to look for. That's where we come in. As your trusted travel advisors, we can ensure a relaxing, exciting cruise from the minute you leave your home to the minute you arrive back. Here are 8 reason you should work with one of our travel advisors to book your cruise vacation.

1. We've Been There & Done That
The underlying theme for the list of why you should use a travel advisor to book a cruise is travel advisors have experience. This is what we love to do! Our job day-in-and-day-out is to book travel of all types, around the world. That means we know the best destinations, the best cruising seasons, the best deals, and have the relationships with cruise lines that open the doors for options you'll likely never find on your own.
2. We Know What You'll Like (Maybe Even Better Than You)
You might think you want to cruise on a certain brand of cruise line when in fact your interests and budget better align with another. Our experienced cruise advisors are specialists and understand the differences of each cruise line, along with what their current promotions are (Norwegian, Royal Caribbean, Regent, Viking, Crystal, etc.). By answering a few easy questions about your cruising wish list, we will match you with the best cruise line and itinerary combination to provide you with an extraordinary vacation experience.

3. We Understand All the Extra "Stuff"
Booking a cruise is more than just saying "yes" to the advertised rate of a cruise on a website. You may encounter a variety of additional unexpected costs including: port fees, taxes, pre- and post-cruise travel expenses, gratuities, shore excursions, drink packages, specialty dining, onboard activities, and WiFi. Our travel advisors are well-versed in how to avoid certain fees and reduce others. Most importantly, we will help you understand exactly what you are paying for (and not paying for).
4. We Have Access To Group Pricing and Other Valuable Perks
We can book groups of cabins well in advance of certain sailing dates at a bulk discount. As we sell into these "group bookings" special perks become available to our guests, such as onboard spending money, prepaid gratuities, free bottles of wine, or even complimentary dinners. These aren't available when booking online or if you call the cruise line directly. When planning your vacation, you want all the perks we can get for you!
5. We Know Where the Best Cabins Are Located
It can be daunting to try to determine the best cabin location for your cruise when booking yourself. Rooms below the pool deck and dance floor or near the engine room tend to be noisier than cabins in-between passenger decks. Certain cabins are better suited for guests with limited mobility, concerns about sea-sickness, or traveling with small children. Travel advisors know the layout of the ships and what to look for when selecting a cabin to best fit your needs. Don't play cabin roulette by choosing one for yourself at random or solely based upon price. Your vacation is too valuable to lose sleep because you are miserable in your room.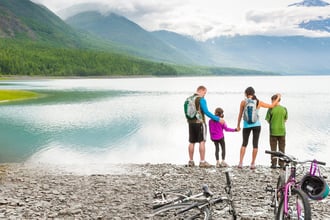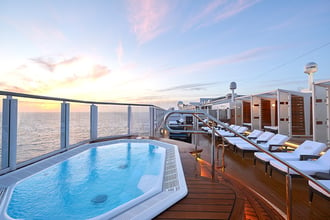 6. We Will Coordinate and Book Your Vacation from Start to Finish
Using a travel advisor to book a cruise is youe "one-stop" vacation shopping. We will book every aspect of all your vacation. Flights need to be scheduled to and from the port destination to align with your embarkation and disembarkation times (and time zones). We've got fantastic options for hotel accommodations you may want before or after your sailing in any city. We'll set up a car service or transportation for you to and from the ship, hotel, and airport, as well as schedule private tours in your port city or at any of your cruising destinations to ensure your vacation experience goals are met or exceeded.
We also have airline contract and wholesale rates available, relationships with hotels, car rentals, and ground transportation companies. Let one of our personal travel advisors handle all the scheduling and coordinating then put it all in one mobile app for ease and convenience. It's your vacation. You should be able to enjoy every minute and not worry about any pieces of the puzzle not fitting together.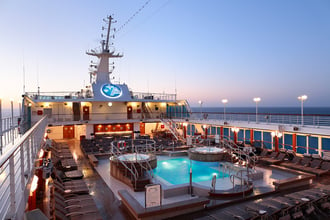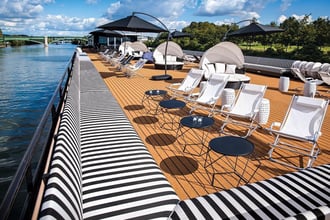 7. We Know What Documentation You Need
Most cruises require a passport, but some even require Visa's. Certain countries you visit may require immunizations in advance. An experienced travel advisor will explain the requirements of your particular cruise and help ensure you are aware of all the correct travel documents required so you are fully prepared for your trip.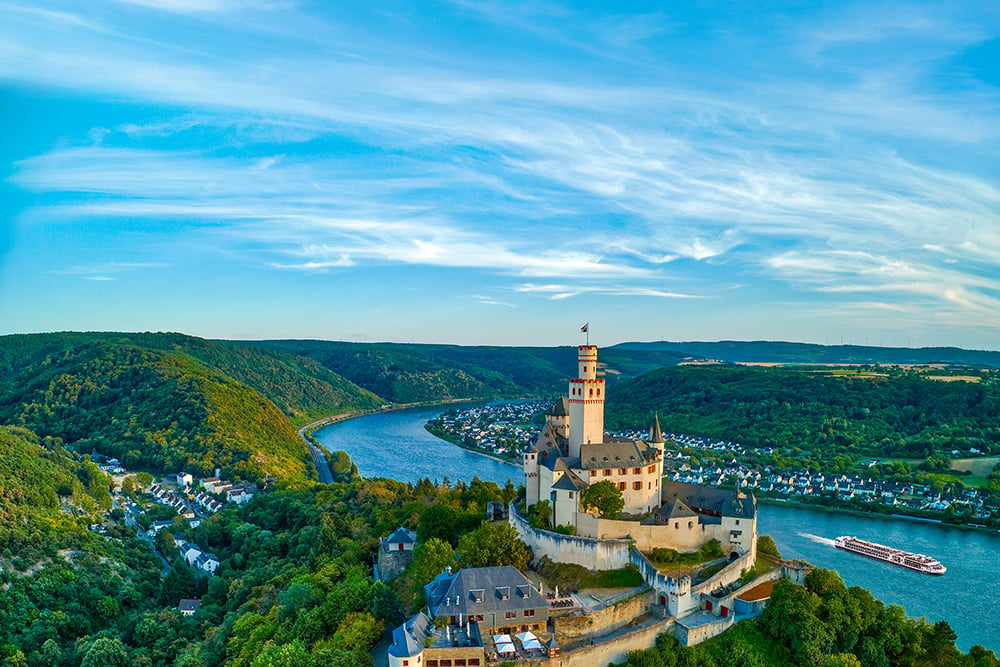 8. We Will Walk You Through The Process
The thought of packing a suitcase and showing up to a giant cruise ship without any knowledge of what to expect can be terrifying. Our experienced travel advisors have experienced numerous cruises themselves on multiple cruise lines. They will walk you through the embarkation process and then go over your itinerary step-by-step and day-by-day so you feel comfortable and prepared as to what to expect on your cruise.

Vacations are your precious time away to disconnect from the everyday and reconnect with loved ones and yourself. Our travel advisors stand ready to relieve you of the stress of planning and reduce the risks involved in the unknowns for even experienced travelers. We look forward to helping you take advantage of all the current Wave Season offers and customizing your next favorite vacation experience.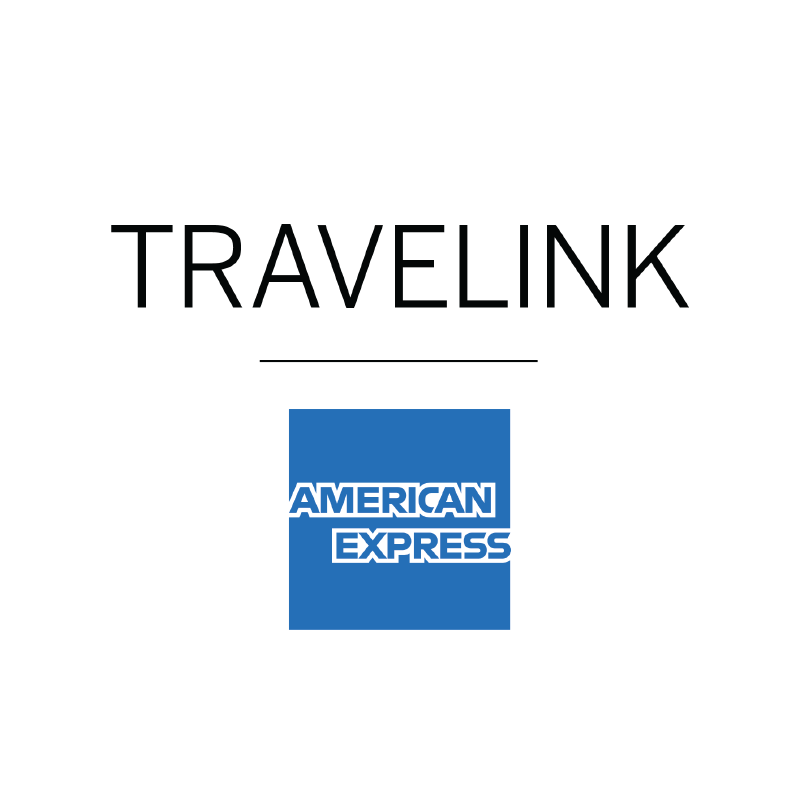 About the author
Travelink
Headquartered in Nashville Tennessee, we operate nationally with a combination of boutique business call centers, vacation travel retail locations, a groups & meetings travel business operations center, as well as our host of experienced virtual travel advisors.
Topics: Cruises, Travel Tips, Travel Advisor