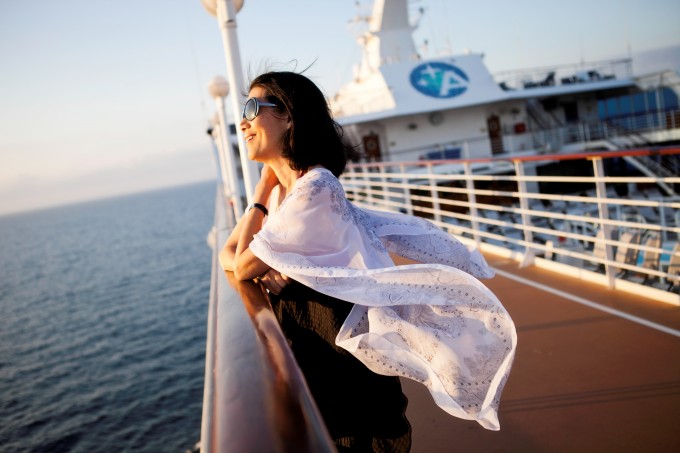 Picking the perfect cruise line is kind of like choosing a companion. The major cruise lines seem similar on the surface, but they all have their own perks and quirks you need to be aware of before knowing which one is going to be your "cruise match." Prior to my recent in the Mediterranean, I did my research and found my perfect "cruise match" with Azamara! I can honestly say, not only did Azamara surpass all of my "must-have" requirements, but exceeded them to the point I might never be able to cheat and cruise on a different line.
Your "must-haves" may be different, but if these three areas are important to you when traveling this is the brand for you:
You love to truly immerse yourself in the local culture and enjoy gaining a deeper understanding of the people living in the ports you visit.
In my opinion, one of the disadvantages of cruising is you often leave a port early in the evening which means you miss that cities' culture and nightlife. However, Azamara spends more time in port and has more overnight stays than any other cruise line. This allows you to enjoy the freedom to walk around your destination at night and fully experience its culture, cuisine, scenery and people. The evening is when many cities truly come alive and Azamara makes sure you won't miss out! During our cruise, we had an overnight in Monte-Carlo. I couldn't imagine missing the opportunity to see Monte-Carlo at night and being able to rub elbows with the rich and famous at the stunning Grand Casino. It's a must experience for that city and we had a fantastic night out.
You love to experience a local culture in a unique
Azamara calls these experiences their "AzAmazing Evenings." Although the name might be a bit cheesy, I couldn't think of a better way to explain it! In fact, my husband and I continued to use the term "AzAmazing" after every unique experience we had during our trip. Since Azamara prides itself on offering in-depth travel experiences, it includes one complimentary night you are sure to remember on all of its voyages*. Every voyage has a different special evening experience as the ships are always docking in different ports, but from what I experienced, I can confidently state no matter which voyage you choose, the "AzAmazing Evening" will be one you will never forget. A lot of thought and planning clearly went into the event to ensure it illuminated the heart of local culture.

Our AzAmazing Evening witnessed the colorful sport of water jousting in the city where it began in 1666 and still remains as popular today – Sete, France. Prior to visiting Sete I had never heard of such a sport, but it is actually a very old tradition of the Languedoc region of France. A local band escorted us from the ship to Sete's Royal Canal to witness the water jousting event. The captain of our ship even participated in the jousting (sadly he lost and was knocked overboard). Afterwards, we were treated to a party right on the edge of the Mediterranean overflowing with local food and music as well as French wines of the region. To top off the night, as we left the port they had an amazing firework display just for us!
You don't want to fret over being nickeled and dimed while onboard.
Azamara is very inclusive. Not only is the AzAmazing Evening event included*, but select standard spirits, international beers and wines, bottled water, soft drinks, and specialty coffees and teas are all free flowing throughout the entire day and evening. All gratuities are already included which makes disembarkment much easier on the mind and wallet. I worried that having gratuities included in the price might hinder the service we received while onboard, but this was definitely not the case with the Azamara team. Each staff member was friendly and personable making us fell they would do anything to make our stay onboard a special one.
If you still aren't sold on whether or not Azamara is the perfect match for you, here are a few facts that help them stand out from the crowd:
Azamara has two ships – Azamara Journey and Azamara Quest. Each are considered midsize vessels since they carry only 694 passengers and about 390 crew (Take a 3D ship tour here). As a result, the passenger/staff ratio is higher than you will find on mainstream and premium cruise lines. They offer a choice of six distinctive dining options, including 24/7 room service (comes in handy after a long day discovering a new port). The food was always fresh and there was never a lack of variety. The only challenge we had was that we ate too much!
If you are like me and the three areas above are important to you when traveling, look no further because you should definitely contact one of our cruise specialists and book your cruise with Azamara. Trust me, it will be a cruise match made in heaven.
*Azamara Evenings are offered on all sailings except transatlantic crossings and voyages less than 7-nights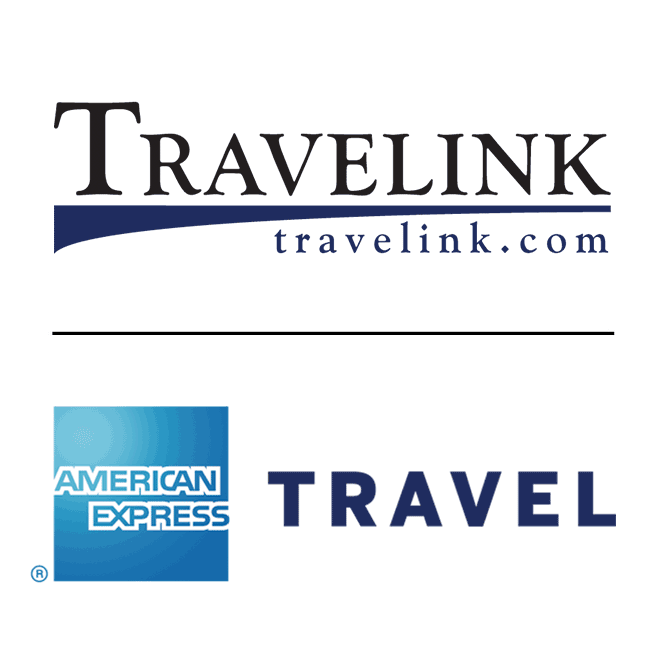 About the author
Travelink
Headquartered in Nashville Tennessee, we operate nationally with a combination of boutique business call centers, vacation travel retail locations, a groups & meetings travel business operations center, as well as our host of experienced virtual travel advisors.