Spring break may be one of your most highly anticipated vacations all year. For a full week or two the kids are out of school and parents are able to take off their many multitasking hats. As spring break season is once again here, one determination remains – what to do for spring break!
Good news: Nickelodeon Hotels & Resorts Punta Cana or Riviera Maya has you covered. Instead of putting in the work of planning a full schedule of activities at home, choose a stay at Nickelodeon Resorts where Nick-themed fun, a world-class water park, all-inclusive gourmet food and drink, and luxury surroundings await.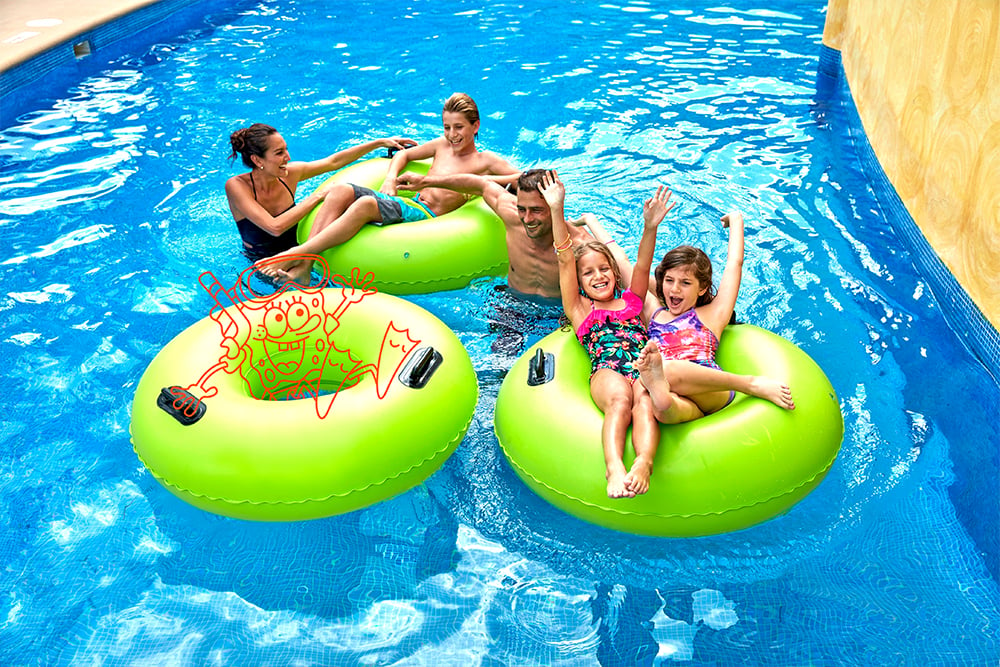 FORECAST: TROPICAL FUN AT THIS ALL-INCLUSIVE RESORT IN PUNTA CANA
At Nick Resorts Punta Cana, you don't have to wait for summer to have summertime fun. The spring weather in Punta Cana makes it one of the best spring break destinations. Located on the pristine beaches of Uvero Alto on the eastern side of the Dominican Republic, Punta Cana is always 70 to 80 degrees with blue skies, puffy clouds, and sea breezes.
It's the perfect weather for an adventure at Aqua Nick, our Nickelodeon-themed water park!
The kids will spot the towering water park structure from afar, especially Nickelodeon's signature blimp and the humongous green drench bucket where we load up green Slime for our daily Super Sliming.
Ascend the stairs and cross the bridge over the lazy river and you'll be greeted by grinning sculptures of SpongeBob SquarePants and Patrick Star. Stop for selfies at any time. The wading pool, water jets, and water slides will vie for your immediate attention. The kids will love splashing it up while the adults will love relaxing on socially-distanced lounge chairs. The lazy river might be your second home. Just grab an orange inner tube and start drifting.

MAKE TIME FOR A FAMILY SLIMING
Share Nickelodeon's highest honor as a family. At Nickelodeon Resorts Punta Cana, you can reserve a Personal Sliming* for up to four people. If it can be updated: After Team Nick entertains you with a choreographed dance, you'll be drenched with Slime while the moment is captured on camera by a member of Team Nick.
*A surcharge applies.
PLAY ALL DAY AT NICKELODEON PLACE
There's plenty of spring break fun to be had on dry land at Nickelodeon's Resort Punta Cana. Nickelodeon Place is home to an amazing array of entertainment for kids and adults. You'll spot friendly Nickelodeon characters strolling around, always ready to stop for a selfie.
Character Central is where Dora the Explorer, SpongeBob SquarePants, PAW Patrol, Teenage Mutant Ninja Turtles, and the Fairly Odd Parents are known to hang out. Plaza Orange showcases family-friendly entertainment while at Nick kNacks you can find coveted Nickelodeon merchandise to commemorate your stay. The shop sells clothing, toys, souvenirs, movies, and apparel for Nick fans of various sizes.
Club Nick is a supervised, kids-only play area for ages 4 to 12 years. Offering guided activities like Story Time with Dora as well as free play, Club Nick is colorful, comfortable, and provides the ideal opportunity for you to enjoy some luxe adult fun. Hey, it's your spring break, too! Drop off the kids and visit the spa, the adults-only Kitchen 23 by Le Chique restaurant, or Vino Vino wine bar.
For snacks between fun, visit Aqua Bite, a casual swimsuit-friendly restaurant just steps from the pool. Open from 10:00 am to 5:00 pm, Aqua Bite serves burgers, pizzas, salads, and ice cream. Dine under the Caribbean sky or inside at the bright orange swing seats.

AN APPETITE FOR ALL-INCLUSIVE
Eight restaurants and four bars are included in your stay. So whether it's time for breakfast, lunch, or dinner, you'll have ample options to fulfill everyone's cravings.
Doppio Coffee & Tea, Sugarcane, and Zest are open early to get everyone fueled up for the day. Enjoy fresh and delicious mid-day meals at Fresco Bar & Grill, Sugarcane, Zest, and Aqua Bite. Fresco is known for its signature Peruvian-style ceviche, while Zest serves up amazing Mediterranean cuisine. Meanwhile, dinner is an event at Sugarcane, Verdello, Spacewalker, and BRGRS.PH, renowned for its Instagram-ready Machete Burger. Everyone gets what they want and you never have to lift a finger.

PLAN YOUR SPRING BREAK ESCAPE NOW
There's still time to make spring break 2023 a sensational family escape to Punta Cana or Riviera Maya. Don't miss out on savings of up to 40%, thanks to our preferred partners at Travel Impressions, when you book during March with our Travelink advisors. Submit your request below.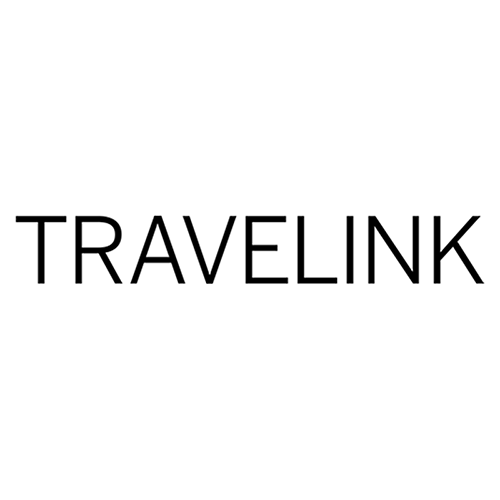 About the author
TRAVELINK
Headquartered in Nashville Tennessee, we operate nationally with a combination of boutique business call centers, vacation travel retail locations, a groups & meetings travel business operations center, as well as our host of experienced virtual travel advisors.
Topics: New, Family, Leisure Travel, Vacations