How many places have you traveled to that feel this way? There are few destinations we can visit that haven't been overexposed—physically or virtually. Whether researching your next getaway or viewing someone else's vacation, social media brings us "up close and personal" in ways we never thought possible. Travel has benefited greatly from it, allowing us to take trips with friends and even strangers. However, there is little that is really "new" and seemingly "unscripted."
Unspoiled, remote and one of the last true wilderness areas, Antarctica is the poster destination for unscripted. Cold and untouched, with no cities or airports to sully its environment, and Earth's largest concentration of wildlife calls it home. Not much about it has changed since polar explorer Sir Ernest Shackleton led expeditions here in the early 1900s. Yet this curious White Continent continues to attract adventure-seeking travelers. As modern day explorers who enjoy affluent experiences, we must go.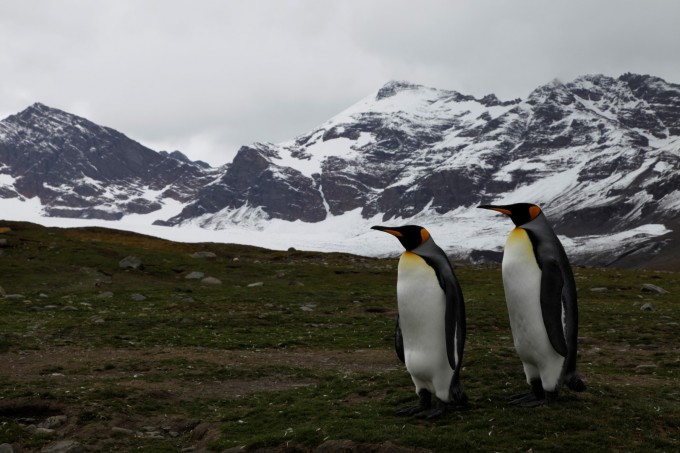 If you want to redefine vacation, consider joining us in Antarctica. There is no better way to experience the continent than through an Abercrombie & Kent (A&K) journey. Since 1962, this adventure and luxury tour company has offered exceptional opportunities to experience the most incredible destinations around the globe. Twenty-five years ago, A&K branched out into expedition cruising and that is what you'll experience on their Classic Antarctica journey. I've personally enjoyed travel with A&K on six continents and hope you will join me in completing my seventh continent in 2016. If you've never cruised before, or think a holiday should only be on terra firma, an adventure with A&K's world-renowned expedition team to the southern edge of our planet offers a unique way to explore this unscripted continent.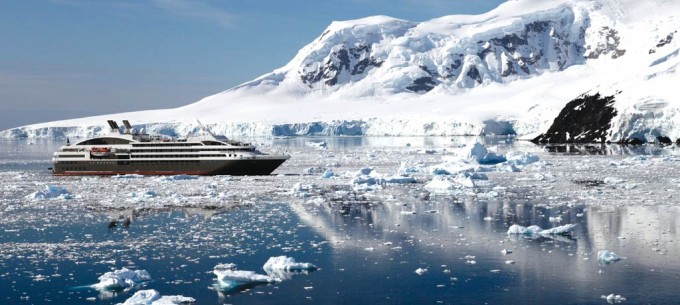 The itinerary begins in Buenos Aires to meet with fellow travelers. The next day a flight to Ushuaia, the southern most city in the world on the coast of Terria del Fuego, travelers board an exclusive, all-inclusive, ten-night cruise aboard A&K's luxury expedition vessel, Le Lyrial. This beautiful ship is limited to 199 passengers and features all-balcony staterooms with outstanding service. On board we will get to know their world-renowned expedition team of guides who lead shore excursions and scientists who give lectures on a variety of topics relevant to the continent. They include the best ornithologists, marine biologists and geologists who engage with passengers, sharing their insights and ongoing efforts to conserve Antarctica. Concerns around climate change affecting the continent makes visiting this region all the more compelling.
Sailing southward through the Beagle Channel to the Drake Passage, view the landscape alongside naturalists who will help identify wildlife on land and in the sea and sky. Once the ship reaches the Antarctic Peninsula, swift Zodiacs zip small groups of passengers to the islands where an audience of penguins fill the frosty landscape. You'll experience nature's awe-inspiring theatre as humpback whales, orcas and other sea mammals glide through waters rich in wildlife and where floating icebergs appear as set pieces to the seals and penguins that play in them. An excursion might include visiting a scientific research station, the remains of a turn-of-the century whaling station, or spying basking elephant seals. All our excitement and adventure is complimented by the time spent aboard Le Lyrial, trading tales and experiencing the first-class level of service and amenities that have made A&K one of the most valued travel brands in the world.
If you've been dreaming of a destination that is unspoiled, where nature rules and the wildness is humbling, pure, and awe-inspiring, look no further. As an added bonus, you'll ring in a New Year at the bottom of the world making this excursion an incredibly unique story to share. We have a limited number of cabins reserved and this very special journey sells out each year more than 12 months in advance so we invite you to visit our website today to learn more and reserve your unscripted, unparalleled adventure today.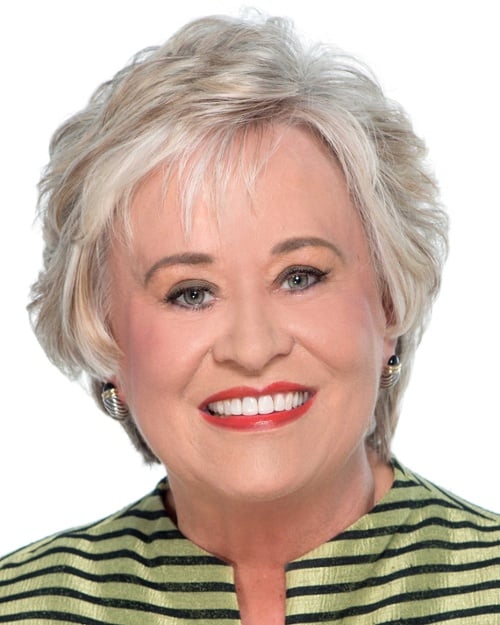 About the author
Linda Raymer
Following a career of 35 years in the industry as owner and senior executive of one of the top American Express Franchise agencies, now as President Emeritus at Travelink, Linda's influence and impact on our business and the travel industry is everlasting. Having developed the luxury division of our leisure business, Privileged Journeys, she continues to support our growth and remains available to develop luxury itineraries for individuals and custom groups as well as represent our company in local charity work. Linda has served on the American Express CTN Advisory board as well as the American Express Vacations Advisory Board, the Bedsonline Advisory Board, the Departures Luxury Council and the Departures Magazine ETA (Elite Travel Advisor) Board.
Topics: Privileged Journeys, Cruises, Vacations