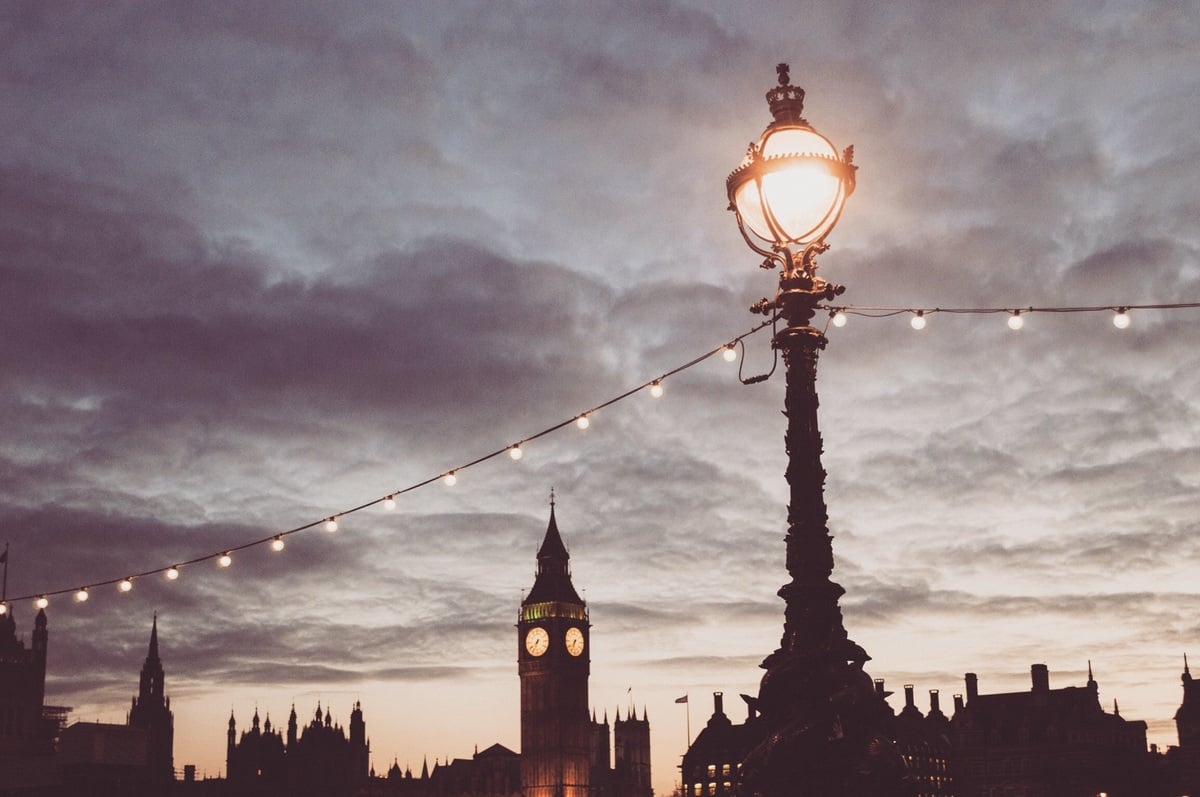 It's finally here. Our non-stop flight on British Airways from Nashville to London. We couldn't be more excited to help you and your loved ones experience all that this vibrant and historic city has to offer. I've built personal travel connections over my more than 90 visits in the past 40 years to England that will ensure when I help customize your visit to London it will be unforgettable and uniquely yours.
Imagine, a luxury car pulls up to your London hotel, the legendary Savoy or the elegant Corinthia, for a full-day guided tour of Downton Abbey. After an amazing dinner in the city, you are whisked to the London Eye where a private capsule awaits, for your exclusive champagne ride with the best views of the city. Maybe you will also enjoy the most award-winning West End production in history, Harry Potter and The Cursed Child. We are sure you'll want to visit Wembley Stadium in October to cheer on our very own Tennessee Titans, but we could also arrange a private tour of Sotheby's antiques. As Nashvillians with music in our veins, we'll even customize music themed experiences to suit your tastes. From British invasion to historical church choirs, we'll curate your ideal London vacation down to the most minute of details.
I'd like to share with you a glimpse into two of our favorite hotel partners in London, though there are many to choose from. Both are in the American Express Fine Hotels & Resorts program. I've personally experienced their exquisite level of service, and I'm confident whichever you choose, you will feel like a member of their own royal family.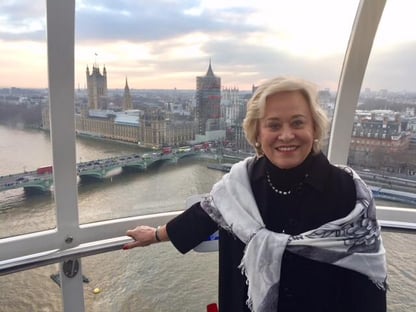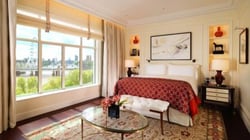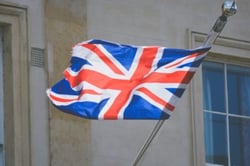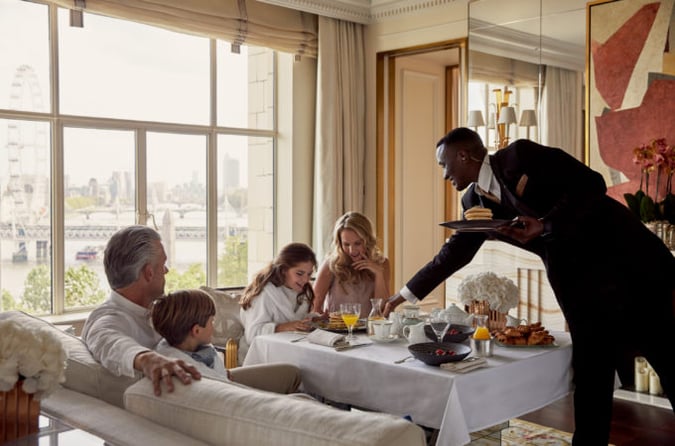 The Savoy
To stay at The Savoy is to follow in the footsteps of Sir Winston Churchill, Frank Sinatra, Christian Dior, Claude Monet and Katharine Hepburn. Originally opened in 1889, yet sparkling with a fresh new 21st century lustre, it is the only luxury hotel in London on the river, perfectly located on the Northbank and within steps of vibrant Covent Garden.
We would love to select the room for your stay, plan a private historical tour of the hotel, afternoon tea for two, and even include tickets to enjoy Dream Girls at the Savoy Theatre. Would you enjoy a vintage cocktail masterclass in the American Bar followed by a three-course meal? Or an Éclair masterclass with the Savoy pastry chef followed by afternoon tea taking home your own Savoy apron to replicate these delicacies in your Tennessee kitchen? We have many distinct experiences to choose from with special promotions, including your fourth night stay is free when booking with your American Express Platinum or Centurion card.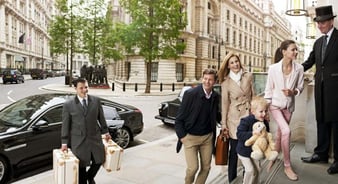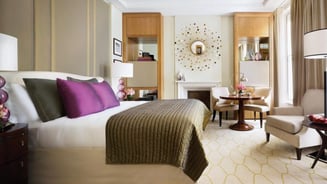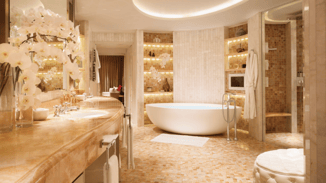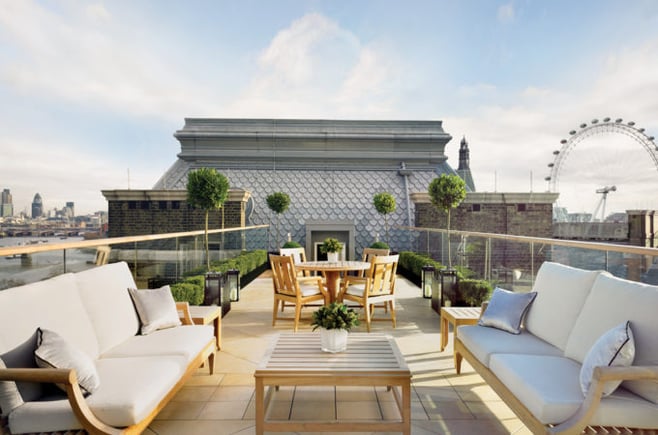 Corinthia Hotel
Rated among the city's finest, Corinthia London combines grandeur and heritage with modern freshness. Featuring seven penthouses, two world-class restaurants, the award-winning ESPA Life at Corinthia spa and much more, the hotel is a destination in itself, minutes from the West End and the River Thames. Your fourth night is also free at the Corinthia London, when booking with your American Express Platinum or Centurion card, but no matter which method of payment, we will work to ensure you have all the amenities we can offer for the best value.
The Corinthia is a magnificent home-away-from-home for a family in London. We'll schedule a literary tour of London for kids where they'll explore the city through the eyes of their favorite characters. From Harry Potter and Peter Pan to Paddington Bear and Mary Poppins there is much to see and do all over town in a private tour the parents will enjoy as well. Are you worried about picky eaters? The Corinthia in-room dining as well as the Northall and Massimo Restaurants have special children's menus sure to please everyone.
Romance in the air? We will turn your London getaway into the ultimate romantic couples trip with boating on The Serpentine within the scenic grounds of Hyde Park for your own Bridget Jones moment, then stroll through Queen Mary's Garden in Regent's Park, home to 12,000 roses. Enjoy an intimate meal in one of the Corinthia's two private dining options then watch a love story unfold on stage at one of London's iconic theaters. We recommend the timeless romance of the Royal Opera House's Sleeping Beauty ballet, based on the classic fairy tale.
I'm confident you're already dreaming of your own special trip to London. I would be honored if you would let me help make those dreams come true by contacting me or a member of my team. We couldn't be more excited to have the non-stop British Airways flight from our lovely home in Nashville to vibrant London and we are here to help you and your loved ones or special group of friends plan new and unique experiences you won't be able to book online. Contact us today so our connections can help you make yours to London!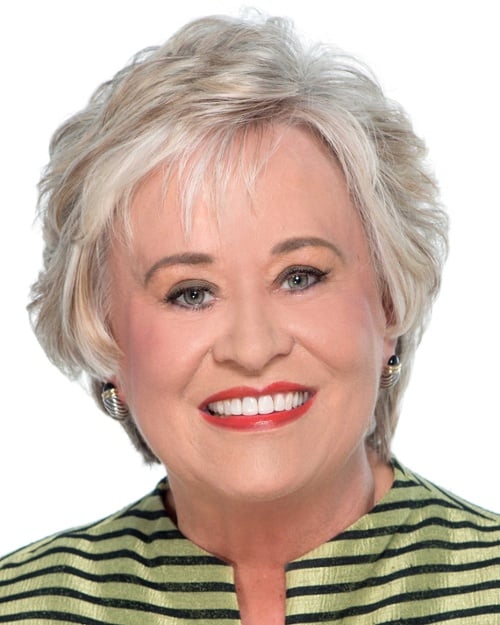 About the author
Linda Raymer
Following a career of 35 years in the industry as owner and senior executive of one of the top American Express Franchise agencies, now as President Emeritus at Travelink, Linda's influence and impact on our business and the travel industry is everlasting. Having developed the luxury division of our leisure business, Privileged Journeys, she continues to support our growth and remains available to develop luxury itineraries for individuals and custom groups as well as represent our company in local charity work. Linda has served on the American Express CTN Advisory board as well as the American Express Vacations Advisory Board, the Bedsonline Advisory Board, the Departures Luxury Council and the Departures Magazine ETA (Elite Travel Advisor) Board.
Topics: Airport, Hotels + Resorts, Privileged Journeys