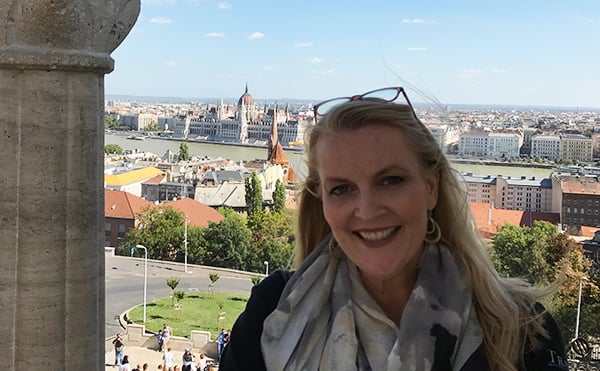 Confessions of a land-loving travel professional
I've got a confession to make. It's rather embarrassing…but here it goes. I've never been on a cruise. Why is that embarrassing when 66% of Americans are just like me and haven't cruised at all? I was raised on Lake Michigan and have been in and on the water since I was just a wee lass. Speed boats, fishing boats, yachts, sailboats of every size and shape, but no ships. Though most relevant to my shame, I'm on a leadership team working in the travel industry where I promote cruise vacations. #epicfail
Maybe you've never been on a cruise either and that's why you're reading this. You're curious what it's REALLY like when your hotel moves around instead of standing firm at the corner of 'no motion' and 'not rocking' streets. I still haven't cruised on the ocean yet, but it's a box I will check over Thanksgiving. I decided to first get my sea legs on a river cruise. My base fears of cruising center around the big ocean liners with their Titanic stance and mass populations. More on that experience in a later blog once I return from my Western Caribbean debut cruise. My partners at Viking provided an opportunity that worked with my schedule and it happened to fall right after my Mom's 75th birthday so I brought her along for the ride.
Let's start with my perceptions of river cruising:
1. It's for retired people and I'm an active Gen-X.
2. It's expensive.
3. It would be slow and boring.
Does river cruising overcome these perceptions or reinforce them? I summarized my personal experience below.
It's for retired people and I'm an active Gen-X. While most of my fellow passengers would be categorized in the Boomer demographic, I would say they are very active Boomers and only two of them were fully retired (two girlfriends from Tucson in their 80s traveling Europe together). I met bankers, doctors, a clinical psychologist, college professors, and even a chief homicide investigator. My fellow shipmates are senior enough in their roles or have flexible positions that allow them to take a couple of weeks off and enjoy Europe in the fall without worry of kids' school schedules, like me. Most did a few days in Prague before-hand and were either staying in Budapest at the end of the cruise or moving on to the likes of Rome or Paris, because one cannot visit those romantic cities too often.
I really enjoyed spending time with and seeing the world through more experienced eyes. Even though there were a few couples onboard my age, I found stepping outside my normal friend group was a welcome and unforgettable experience as I connected with people I will stay in touch with outside our cruise bubble (thank you, Facebook).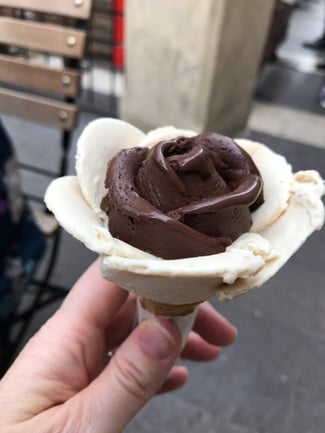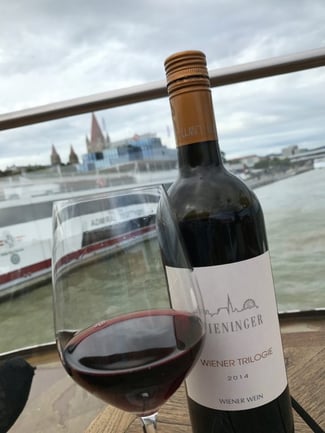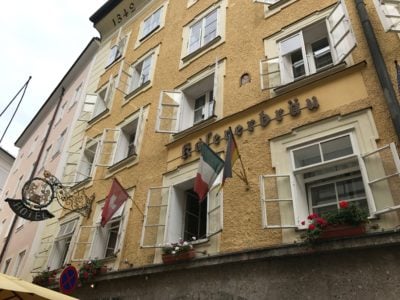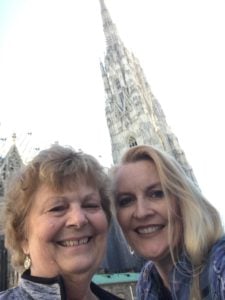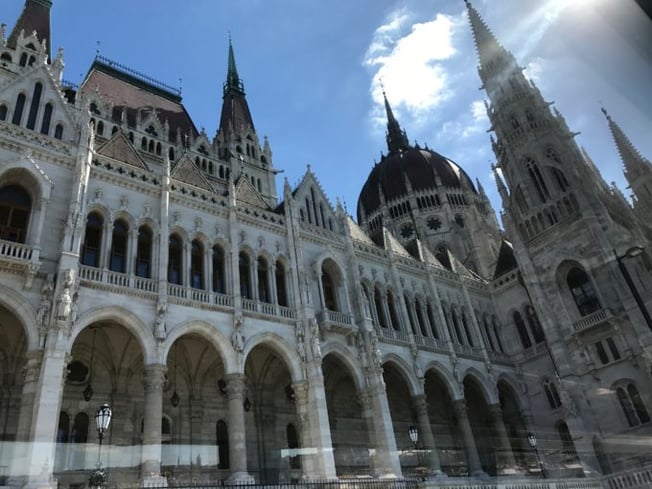 It's expensive. I was cruising for the work experience and Viking is one of our highly preferred business partners, so I didn't have the full trip expense most people do. However, when pricing out full retail with all its inclusions, river cruising is a carefree and cost-saving way to visit both large and small cities in Europe. There are cruise lines and stateroom categories in most every level of budget for a full week experiencing Europe.
Let's consider the breakdown of the cruise I experienced, The Romantic Danube in the French Balcony category. Let's say, on average, two people can go for $6,898 in the stateroom and $1,595 for their flights. That's approximately $8,500 for two people to enjoy eight days in Europe visiting three countries, with six guided tours, and all meals and drinks with meals on the ship. A quick search of flights round-trip from Nashville looks like I would spend $3,000 on coach flights alone then a hotel in a few of the major ports, if I only spent $200 USD per night, another $1,400. I still have about $1,200 in estimated train tickets, transfers, and tips to consider to get between the cities. Breakfast, lunch, and dinner without alcohol for eight days, maybe $1,600 (No fast food, please. You're in Europe.) This brings us to $7,200 before we DO anything. We still need to add in tickets to events, tour guides, admission to sites we want to visit, museums, etc. that would take us well over the $8,500 amount and your stress level for playing "Julie the Cruise Director" for your own vacation is a detriment to enjoying your valuable time off.

I loved not worrying about meals, tours, events, concerts, or schlepping my bags. Unpacking once while visiting three countries is priceless. Your goal is to enjoy your journey through Europe, not hate the logistics of it all. This was one of the few vacations, as a planning Mom/Wife, when I realized I didn't return home exhausted from the trip.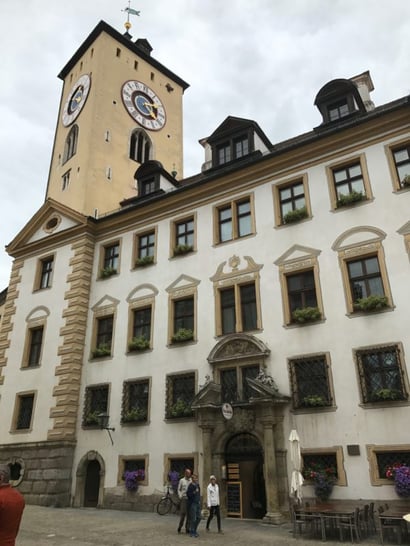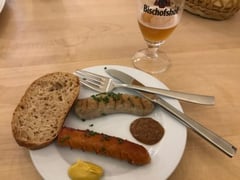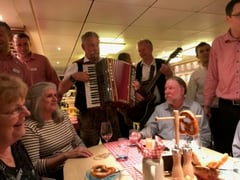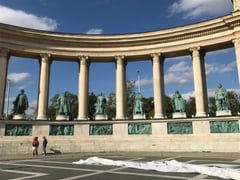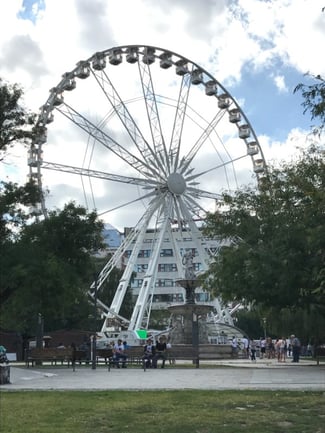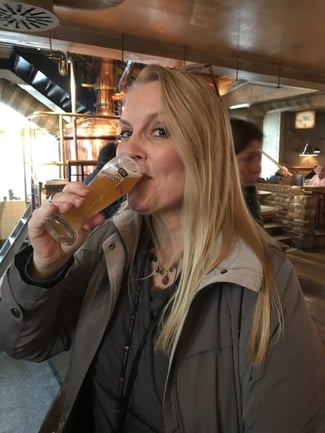 It would be too slow and boring. Your river cruise pace will be whatever you desire it to be. I really needed a break from work and to slow down to enjoy simply discovering new things with my Mom, but I also wanted to see as much as I could. I selected several optional excursions and experiences, but left myself two days of just the included tour so I could relax. As it turned out, I had time to meet up with a friend for a lovely gelato, who also happened to be traveling in Budapest while I was there. Vacation travel tip: Always leave at least one day unplanned so you can fully relax and enjoy the ship, the service, and rest. You don't want to come home from your vacation needing a vacation.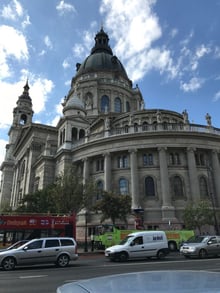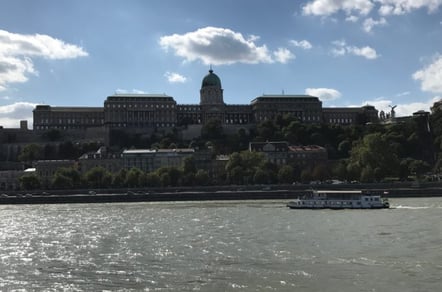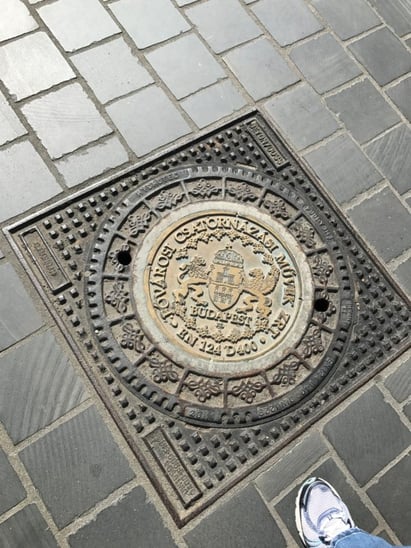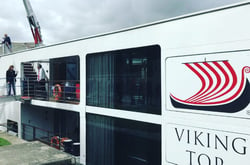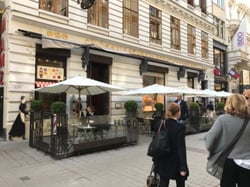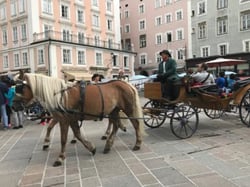 Overall, this was my first river cruise experience and will not be my last. The service, tour guides, cuisine, pace, people, and overall experience was a wonderful way to see Europe. While there were several couples celebrating anniversaries or birthdays, I have a shared memory with my Mom that will last and hopefully, she'll be ready to go again soon. #epicdaughterwin
Bring on the Ocean liners….I'm ready now. =)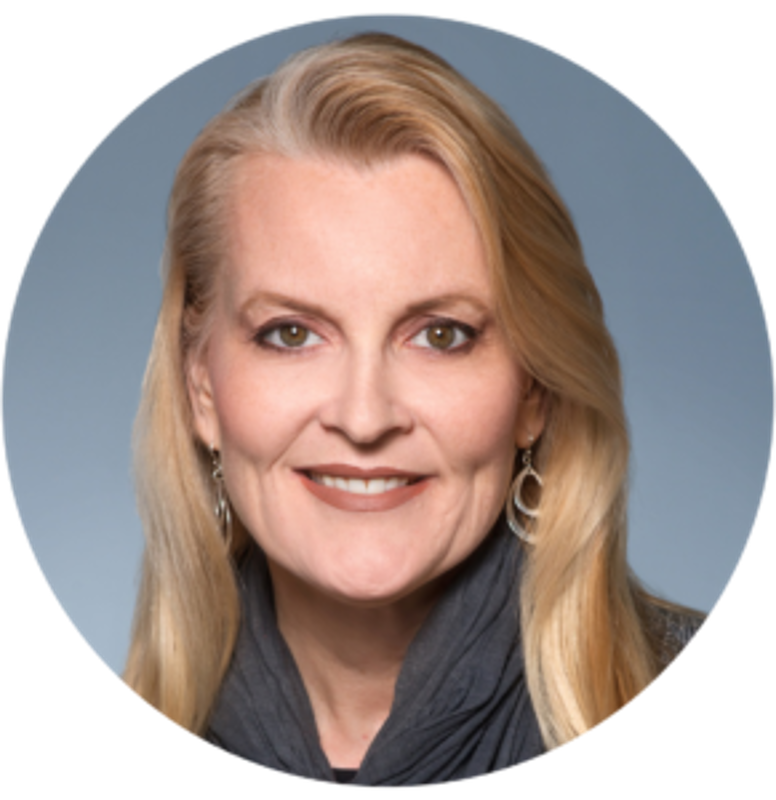 About the author
Sandy Schadler
Sandy is responsible for executing all marketing and advertising for Travelink and its sub-brands, Employee Vacation Programs and Privileged Journeys (luxury/VIP personal travel). In addition, she maintains a close relationship with American Express Marketing in New York and their Preferred Travel Suppliers globally to ensure all marketing and advertising channels are delivering the high caliber of results for which the American Express brand is well known. Sandy also holds an advisory board position for Travel + Leisure magazine and the German National Tourism Office in the USA.
Topics: River Cruise, Cruises, Leisure Travel