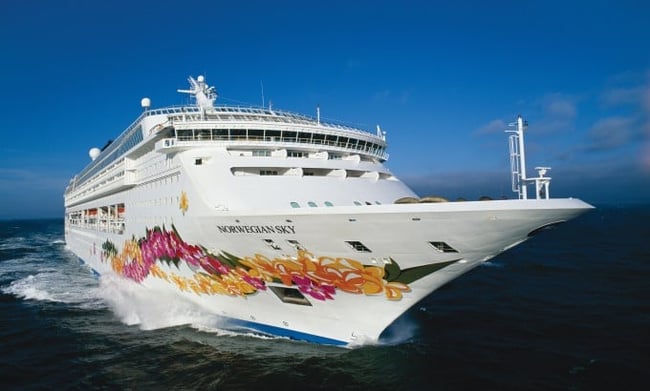 I started working in the travel industry nine months ago and as with any role there are always job hazards. My once concise bucket list of travel destinations now has a hard time fitting on the epic length of a CVS receipt. One glaring item in particular on the list has been, "Go on a cruise."

AFTER 25 YEARS ON PLANET EARTH, I HAD NEVER BEEN ON A CRUISE.
Can you believe it? Gasp. Okay, it's actually not that shocking. According to a survey conducted by travel insurance company, Allianz Global Assistance, over two-thirds of the United States population has never cruised. Do some quick math and that's over 210 million Americans.
I digress. When my cousin and I decided to take a vacation to celebrate my 25th and her 30th birthday we figured it was time to take the plunge and go on our first cruise together.
Being our first cruise a few things crossed our minds:
Where should we go?
For how long?
Which cruise line?
How much will it cost?
Will we get seasick?
To test the waters (pun intended) we decided to take a short 4-Day cruise to the Bahamas on Norwegian Cruise Line.
The Bahamas are tropical. (Great)
The length was long enough for us to experience a cruise to see if we'd like the vacation format. (Perfect)
Norwegian has a cool, laid-back vibe. (Love it)
The price was budget friendly, especially because this particular sailing included beverages. (Score)
If we did struggle with seasickness at least we'd know we'd reach land each day of our journey. (Excellent)
First Cruise Takeaways
1. Cruises Are My New Favorite Way To Travel
What's not to love, really? You settle into your cabin on the first day and get to travel around from island to island without ever having to pack or unpack. A Norwegian Cruise ship is basically a city at sea with everything you could ever want while in route to each destination. Most of the traveling to and from destinations actually takes place while you're sleeping which in my opinion is a great use of time! Also, somewhat my surprise I didn't feel sea sick AT ALL!
2. Do the Shore Excursions
Without a doubt, the shore excursions made the trip amazing. We parasailed and kayaked off of Norwegian's private island, swam with dolphins in a local Freeport sanctuary, and had our hair braided in Nassau.
3. Use a Travel Advisor to Book
By going through a travel advisor, we were able to get an additional $50 in Onboard Credit for the cruise which we were able to use towards our shore excursions and there were chocolate covered strawberries left in our room. Guests that booked directly through the cruise line or through another online source most likely were not offered these additional perks.
4. Splurge On a Window in Your Room
We were undecided until the very last second whether or not we should get a cabin with a porthole window for our first cruise. In the end, we decided to splurge a little and were so happy we did. It was nice to wake up in the morning and be able to look outside to see the port landscape as well as the weather conditions while we were getting ready for the day. Next time, I'm shooting for a balcony room. That'd be even better!
5. Take Advantage of All the Restaurant Options
When deciding upon the cruise, we thought we could only eat at a couple of buffet locations on the ship without an additional specialty restaurant fee. We were thrilled to find we actually could eat at a variety of wonderful sit-down restaurants with gourmet dinner options, all included in our fare. If you like buffets, they definitely have them, but we found the restaurants were the way to go.
All in all, we had a wonderful time on our first cruise and I can't wait for the next! Perhaps Hawaii is in the cards, or maybe the Mediterranean? Alaska is on the bucket list as well as a river cruise. If you're interested in taking your first cruise we'd love to hear from you!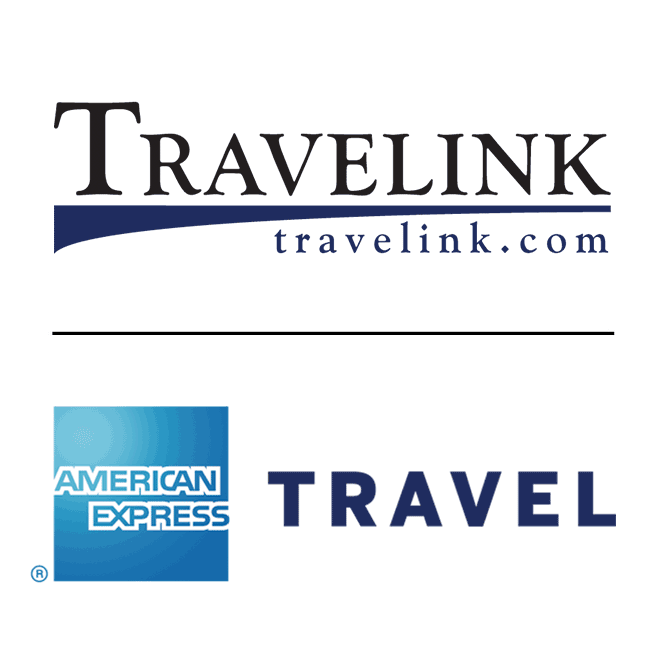 About the author
Travelink
Headquartered in Nashville Tennessee, we operate nationally with a combination of boutique business call centers, vacation travel retail locations, a groups & meetings travel business operations center, as well as our host of experienced virtual travel advisors.
Topics: Caribbean, Cruising, Norwegian Cruise Line, Cruises