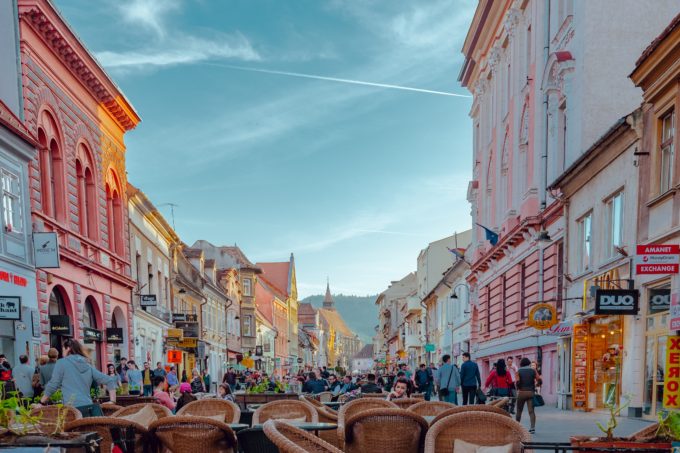 Hi, I'm Sandy Schadler, Travelink's VP of Marketing. I recently embarked on an AmaWaterways river cruise through Southeast Europe. Read more below to learn about my experience, unique adventures, and my thoughts and tips on river cruising with AmaWaterways.
Growing up, the Iron Curtain was firmly in place over eastern Europe. Then, we watched it fall. I've always been culturally curious about the hidden gems inside central and southeast Europe, hoping to see how new governments have changed the lives of their citizens. For my birthday in May, I finally had the chance to visit this part of Europe, which is still much less traveled by Americans than its western neighbors. Only the major urban cities have the creature comforts we prefer and it isn't on the Euro currency yet, but you'll find those of us with an adventurous spirit are quite welcome.
River cruising is the best way to taste the highlights of Romania, Bulgaria, Serbia, Croatia, and Hungary as these evolving countries find their way into the hearts of explorers looking for new cultural experiences. My personal travel advisor and I selected an active itinerary with our partners at AmaWaterways, sailing on the Southern Danube aboard the AmaCerto. She planned all the details around the cruise so my husband and I could enjoy Bucharest and Transylvania before the cruise and Budapest post-cruise setting up our hotels, private transfers and guides. I've written separate blogs on my pre-cruise adventure in Bucharest, Transylvania and Dracula's Castle, as well as details on my post cruise stay in Budapest.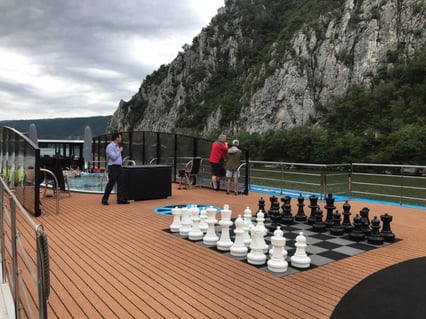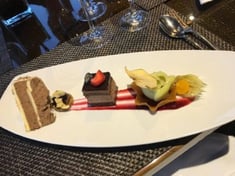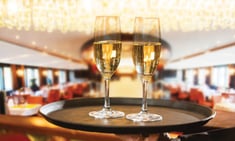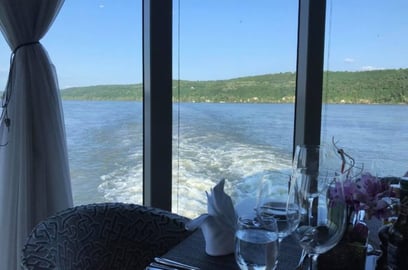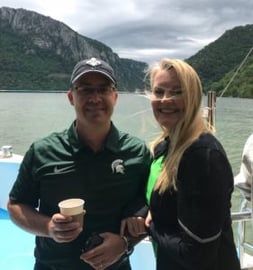 With our trip booked and the calendar dates circled and we were getting excited. To keep anticipation growing, 60 days before our trip we received an email inviting us to select our shore excursions. This was an incredibly fun activity with my husband as we read the details of all of our exciting options, fully included in the price of the cruise with AmaWaterways. We could go on hiking, biking, walking, or coach tours. There would be brandy tastings, cooking classes, old and new magnificent sites to see. We poured over each option until we felt we had a great balance of active and easygoing excursions while experiencing every "must do" on our list. Our final documents with AmaWaterways luggage tags and a helpful booklet on the region arrived shortly before the trip to ensure we were well prepared.
Boarding the ship, we were warmly greeted by the entire crew. Our hotel manager, Pascal, stopped by our room to ensure all was in order and let us know he would be ever available should we require anything from his team. We met the wellness instructor, Vanda, who would lead morning yoga, resistance band classes, and stretches on the top deck to keep us limber and ready for our hiking, biking, and walking tours. We gathered with all our new cruise-mates in the main lounge to be introduced to our cruise director and master of ceremonies, Nikola. Entertaining and full of knowledge, Nikola is the glue that keeps us all together and moving swiftly from activity to meal to the next activity. Ever present to ensure all dining preferences are met and the guests were happy was our Maitre D', Alex. Don't miss a special evening at the Chef's Table in a separate dining room at the stern. We celebrated my birthday over a dynamic tasting menu and the cake (with singing) were incredible. Executive Chef Johnny outdid himself! The front desk is always attended and extremely helpful with even the smallest of questions. The rooms are well appointed and include entertainment on the Apple TV. Our balcony was my favorite spot to enjoy morning coffee or evening cocktail after dinner.
Most importantly, the other guests were very much like us; travelers looking to connect with new cultures and see places we couldn't visit in years past. As I met my fellow travelers, I would ask why they chose this particular itinerary. Everyone had a similar response; because it's an adventure into places lesser known yet we can relax, have fun, eat well, and let Captain Vlad get us safely and smoothly to each new destination. Out of 142 fellow guests, I bet my husband could name 50 of them, by the end of the cruise. There is a comradery on a river cruise not experienced on ocean vessels. We had such a lovely time sharing all these new experiences with our shipmates and couldn't wait to run into each other at meal times to catch up on the days' activities. Customers drawn to AmaWaterways appreciate the finer things at a good value while still being very approachable. Everyone was active, friendly, and ready to take on each new day. My kind of brand and fellow travelers.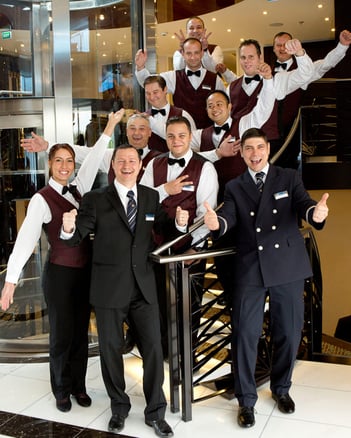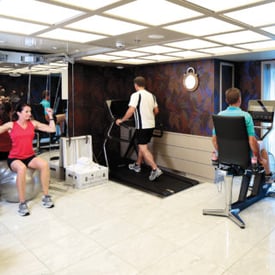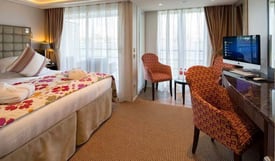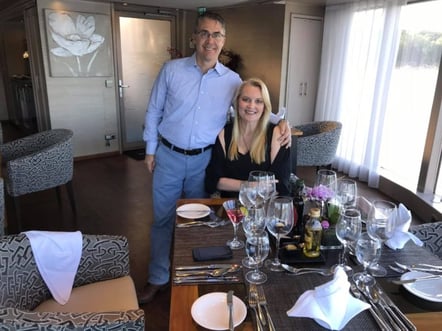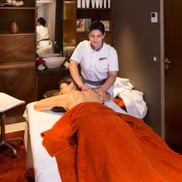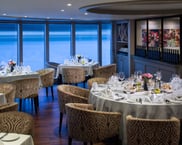 Now, let's get into the itinerary and the amazing experiences we had in each country starting in Rousse and Ivanovo in Rock Hewn Churches of Bulgaria. AmaWaterways provides a small group experience so we never had more than 20 people in one group and were able to spend quality time with our local, English-speaking guides. We left the ship and entered the town of Rousse, the most significant river port in Bulgaria, we enjoyed a walking tour, visited an underground church during an orthodox service, and learned the history of this city best known for the Friendship Bridge connecting it to Giurgiu, Romania, the only one shared between these two countries on the Danube. Then we ventured out to Ivanovo Rock Churches to hike up the hills in the nature park and view these UNESCO World Heritage preserved monasteries carved into the side of the hills. The amazingly well-preserved frescoes were well worth the climb through "God's Gorge" and date back to early the 13th century. After carefully descending, we stopped by a local woodworking artisan to purchase a special carving of the famous Bulgarian rose for my home.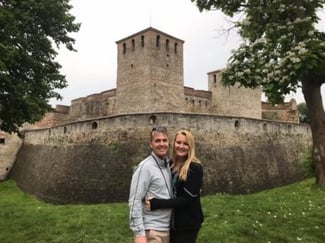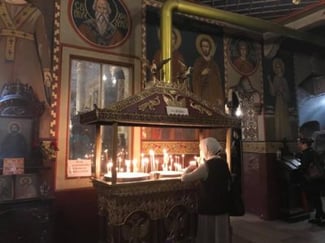 The next day we arrived in Vidin, Bulgaria and before touring this town we drove from the Danube River into the picturesque Stara Planina Mountains to the small town of Belogradshik to enter the fortress and hike up to the top of the gigantic rock formations and stone figures. The village's majestic fortress sits atop the mountain overlooking the town and was built as an ancient stronghold when the Balkin Peninsula was within the confines of the Roman Empire in the 3rd century AD. It's a breathtaking view from the top of the rock formations and is absolutely worth the hike all the way up. One of our favorite features of AmaWaterways is the choice of easygoing tours or active excursions to select what interested us most and they partner with local services to ensure their guests have all the comforts needed (such as private bathrooms and resting areas). Back to the town of Vidin, we walked to the Baba Vida Fortress along the river front. Our wonderful local guide educated us on the communist architecture and remnants of the culture they are still working to improve. Then we walked the medieval fortress Baba Vida with its two concentric curtain walls and nine towers, including original battlements. Back onboard, we enjoyed a lovely dinner and a local children's group came to sing and dance to local folk music. We bid farewell to Bulgaria and cruised further up the Danube while we slept.
After a couple of days filled with hiking and walking we welcomed the day sailing the Iron Gates and relaxing onboard. Our Cruise Manager spoke over the loudspeaker and educated us as we went through this beautiful gorge forming part of the boundary between Romania and Serbia. At this point in the Danube, the river separates the southern Carpathian Mountains from the northwestern foothills of the Balkan Mountains. The most mesmerizing visual along the gorge is the rock sculpture of Decebalus, the last king of Dacia who fought against the Roman emperors to preserve the independence of his country, modern day Romania, and is the tallest rock relief in Europe. Sailing day was a refreshing recharge before we sailed to a new country each day for the next three days.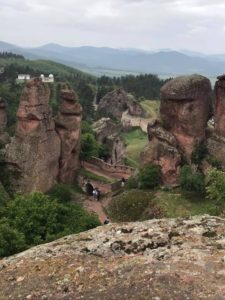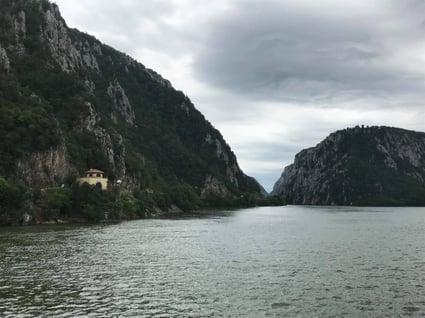 We woke early the next morning ready to tackle the lively capital of Serbia. Belgrade is the fourth largest city in southeastern Europe after Istanbul, Athens, and Bucharest. We enjoyed a city hike with a private guide for only five of us through the old town, the parks, and up into to Kalemegdan Fortress situated high above on the ridge. Originally built in the 1st century AD, the fortress has continually been expanded, destroyed, and rebuilt. The NATO bombing during the Kosovo War in 1999 caused substantial damage to the city, but this bustling and vibrant city rose from the ashes and is a beautiful destination to explore. We were then off to an afternoon on the outskirts of Belgrade to enjoy plum brandy tasting. Serbs make this at home with their families out of many kinds of fruits, but plum is most common. This is how you are welcomed into their homes. The Quburich Distillery is an award-winning, family operation about 30 minutes outside the city. They artisan the official brandy of the Serbian Throne for His Royal Highness Alexander II Prince of Serbia and a bottle of this fine spirit made its way home to Nashville. After a quick trip to the top of Avala Tower overlooking all of metropolitan Belgrade, we made our way back to the ship for dinner, evening entertainment, and relaxation.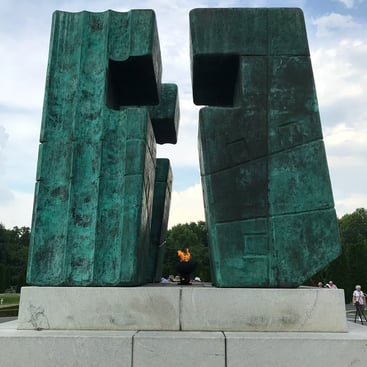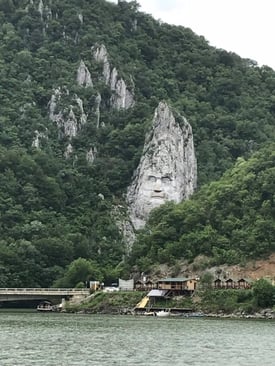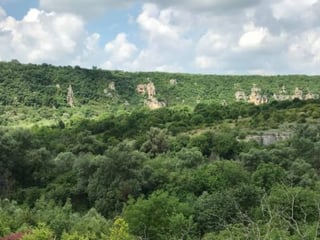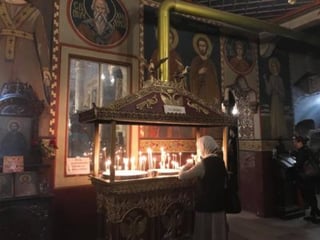 I was very excited for the excursion the next day in Novi Sad, Serbia. This lovely little town has so much to offer I really felt a couple of days there would be welcome. We decided to spend our day on a farm with a multi-generation family, learning the history of the farm and how to make traditional Serbian brunch pastry. First, we were greeted at 9:00am with homemade brandy, of course. Through our translator, grandma said you must apprentice for ten years to make the dough, but I did leave with the recipe so we will see how I do after only one lesson. The afternoon was spent sailing to Croatia.
We then docked in Ilok, Croatia and drove to the town of Vukovar where the Ovcara Memorial Center awaited us with an incredibly educational and emotional visual media experience. It stands in remembrance of the 192-non-military people massacred here on November 20, 1991 defending their homes and ranged in age from 16 to 72 years old. The population of the city as the war broke out was 40,000, but 2,000 everyday people stayed back to defend their homes from the professional Yugoslavian army. We toured the war cemetery and then the museum downtown before walking the city to compare the pictures we saw of the bombed-out streets and buildings to this now rebuilt, lovely small town on the river. This was a war we watched on CNN, but it hit home to see young men and women, who were my age at the time, losing their lives while defending their homes.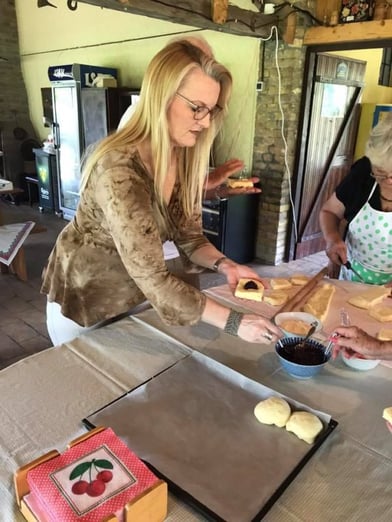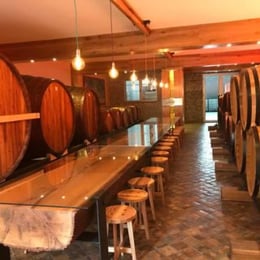 The following morning, we arrived in Pécs, Hungary. I sent my husband to tour the city of Mohács, while I enjoyed the massage services onboard the ship and relaxed with tea for my birthday morning. All aboard for lunch as we sailed away. In the evening, we were invited to enjoy a sumptuous farewell dinner as guests at Captain Vlad's table, for one last hurrah from Executive Chef Johnny and our thoughtful hotel manager, Pascal. Disembarkation took place after breakfast and we were off to our post-cruise stay at the Ritz-Carlton Budapest, in the center of all you want to experience in my favorite imperial city.
AmaWaterways' Gems of the Southeast Europe itinerary and the AmaCerto ship were definitely the most comfortable and enjoyable way to explore these destinations, learn their history, and experience the local food and culture. Our experienced travel advisors will make sure you visit all the gems on your own travel list; simply submit a trip request below or give us a call to get started.
Want free airfare on your next AmaWaterways cruise? Learn more here!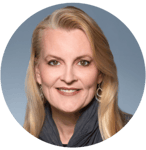 - Sandy Schadler, Vice President, Marketing
This trip was sponsored by our travel supplier partner #ad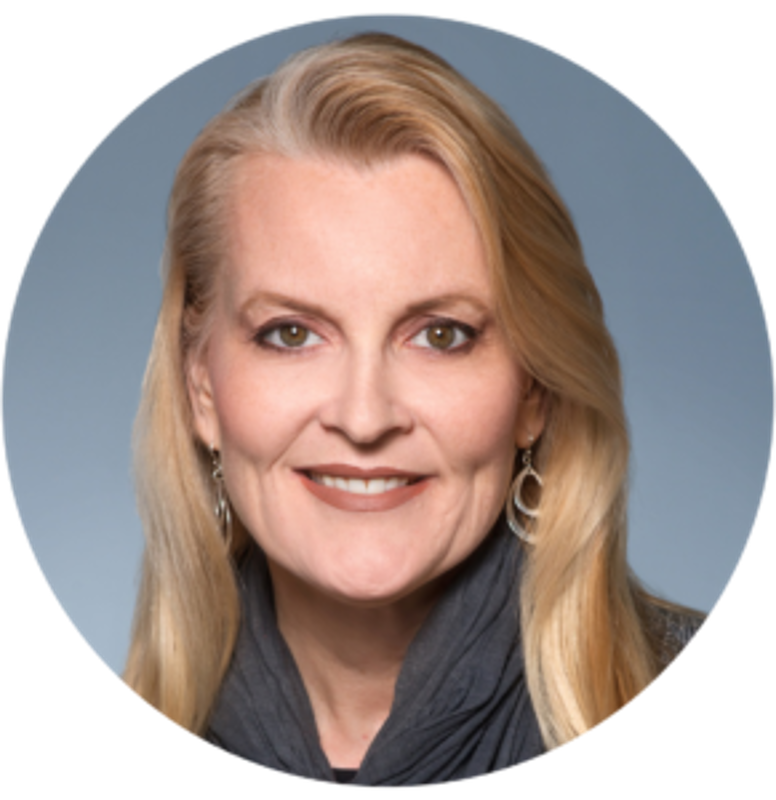 About the author
Sandy Schadler
Sandy is responsible for executing all marketing and advertising for Travelink and its sub-brands, Employee Vacation Programs and Privileged Journeys (luxury/VIP personal travel). In addition, she maintains a close relationship with American Express Marketing in New York and their Preferred Travel Suppliers globally to ensure all marketing and advertising channels are delivering the high caliber of results for which the American Express brand is well known. Sandy also holds an advisory board position for Travel + Leisure magazine and the German National Tourism Office in the USA.
Topics: Cruises, Europe, Food + Culture, Custom Travel