UNIWORLD FOR THE ALL-INCLUSIVE
Uniworld is the world's best and most awarded luxury river cruise line ensuring your vacation experience will be luxurious from ship to shoreline and beyond, while traveling onboard a floating boutique hotel to stunning locales in Europe, Russia, India, Asia and Egypt. With the most all-inclusive amenities, superior guest service, bespoke ship designs and a commitment to culinary excellence, a river cruise with Uniworld stands in a league of their own. Uniworld's seventeen ships are one-of-a-kind statement pieces reflecting the many colorful destinations guests will visit on their cruise. They encompass the luxurious ambiance of a worldclass boutique hotel – on water, each with a distinct and vibrant personality. Uniworld's commitment to luxury and elegance is amplified even further in their suites. These exquisitely-appointed suites include meticulously crafted design elements and color palettes, elegant furnishings and antiques, handcrafted Savoir® of England beds and high-thread count Egyptian cotton sheets, and Italian marble-lined bathrooms and L'Occitane and Hermès bath and body products, all topped off with specially commissioned artwork.
Then there are the specialty-trained, in-suite butlers that endeavor to take care of every desire and need, many times even before guests anticipate such. Like their suites, Uniworld goes above and beyond to create unforgettable and personalized moments, which guests will remember long after their cruise is over. When guests board one of their award-winning ships, they'll experience what it means to indulge and relax while Uniworld takes care of every detail, all while delighting in some of the world's finest accommodations.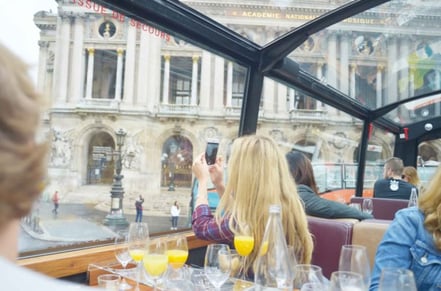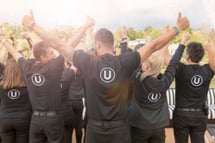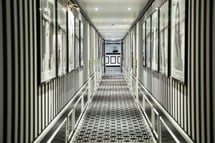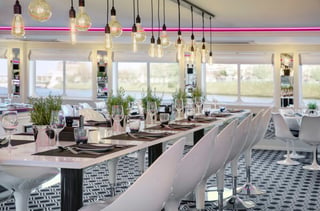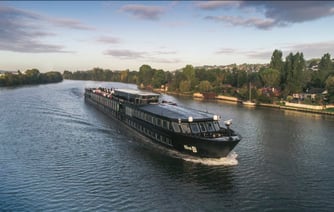 U BY UNIWORLD FOR THE YOUNG & YOUNG AT HEART
U by Uniworld is a fun new take on experiential travel for the next generation of river cruises. A cruise with U is the effortless way to travel from city to city across Europe, everything completely tailored to your personal tastes. U's boutique designer-inspired ships double as boutique hotel, taxi, restaurant, bar, and yoga studio, complete with modern décor, onboard activities like paint & wine classes, and "silent" discos – all in a welcoming and friendly atmosphere. Onshore, travelers can embark on a variety of adventures including street art tours, kayaking trips, and brunch on a bus. Travel all over. Unpack once. Cruising looks extra good on U.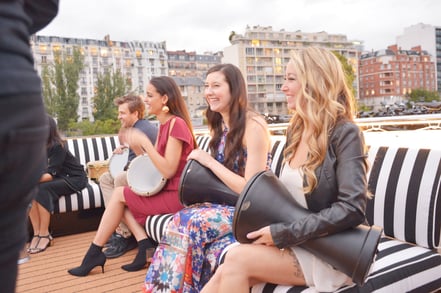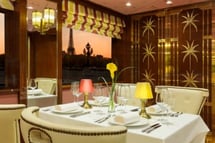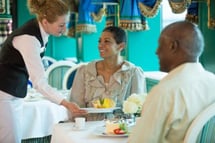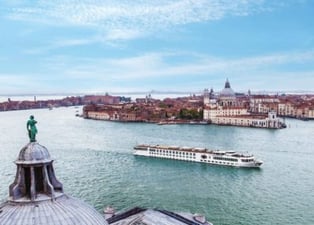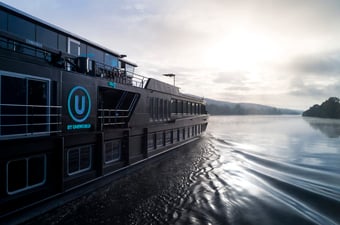 HOW DO I DECIDE BETWEEN THE UNIWORLD AND U EXPERIENCES?
We like to think of it as a difference in the vacation itself. You will find you enjoy both experiences for different types of vacations and traveling companions. If you are looking for a family trip, multi-generational, all-inclusive and easy pace, then the traditional Uniworld itineraries are for that experience. For an adults-only, active-paced experience that is not all-inclusive (but still includes two meals a day; brunch and dinner) then the U ship experience will suit this type of vacation. The overall experience onboard the ship is completely different too. U is part boutique hotel, part yacht, part local hotspot. Uniworld is luxurious, one-of-a-kind floating boutique hotel. Our travel advisors have years of experience working with our river cruise partners, like Uniworld, so for assistance selecting the right cruise line, itinerary, and room category to ensure your vacation is the best possible experience for you personally, contact one of them today to start planning this unique and memorable experience.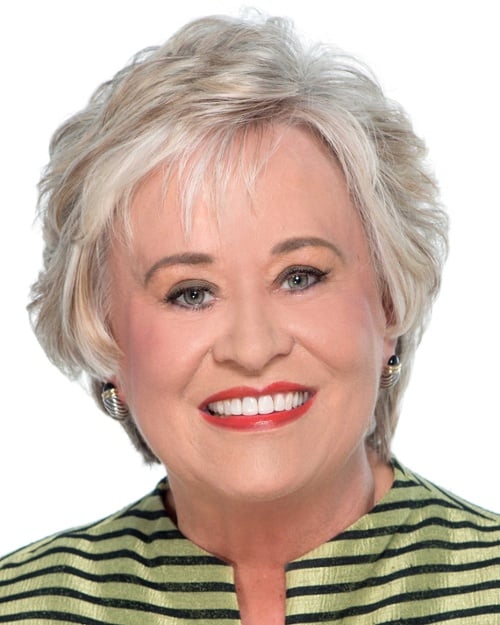 About the author
Linda Raymer
Following a career of 35 years in the industry as owner and senior executive of one of the top American Express Franchise agencies, now as President Emeritus at Travelink, Linda's influence and impact on our business and the travel industry is everlasting. Having developed the luxury division of our leisure business, Privileged Journeys, she continues to support our growth and remains available to develop luxury itineraries for individuals and custom groups as well as represent our company in local charity work. Linda has served on the American Express CTN Advisory board as well as the American Express Vacations Advisory Board, the Bedsonline Advisory Board, the Departures Luxury Council and the Departures Magazine ETA (Elite Travel Advisor) Board.
Topics: Privileged Journeys, River Cruise, Cruises, Europe