Hello! My name is Traci Conway, a Vacation Travel Advisor and Tauck Certified Agent here at TRAVELINK. Join me as I share my Tauck river cruising experience through The Netherlands on the Dutch Waterways itinerary aboard the MS Treasures. My adventure begins (and ends) in one of my favorite European cities, Amsterdam!
The Shipboard experience
This particular ship was completely renovated in 2018 and holds just under 100 guests with 36 crew members. Both the ship and the entire staff during our voyage was nothing short of AMAZING! The MS Treasure has an innovative deck plan and the cabins are very large in size with an extended bathroom unlike many other river cruise lines.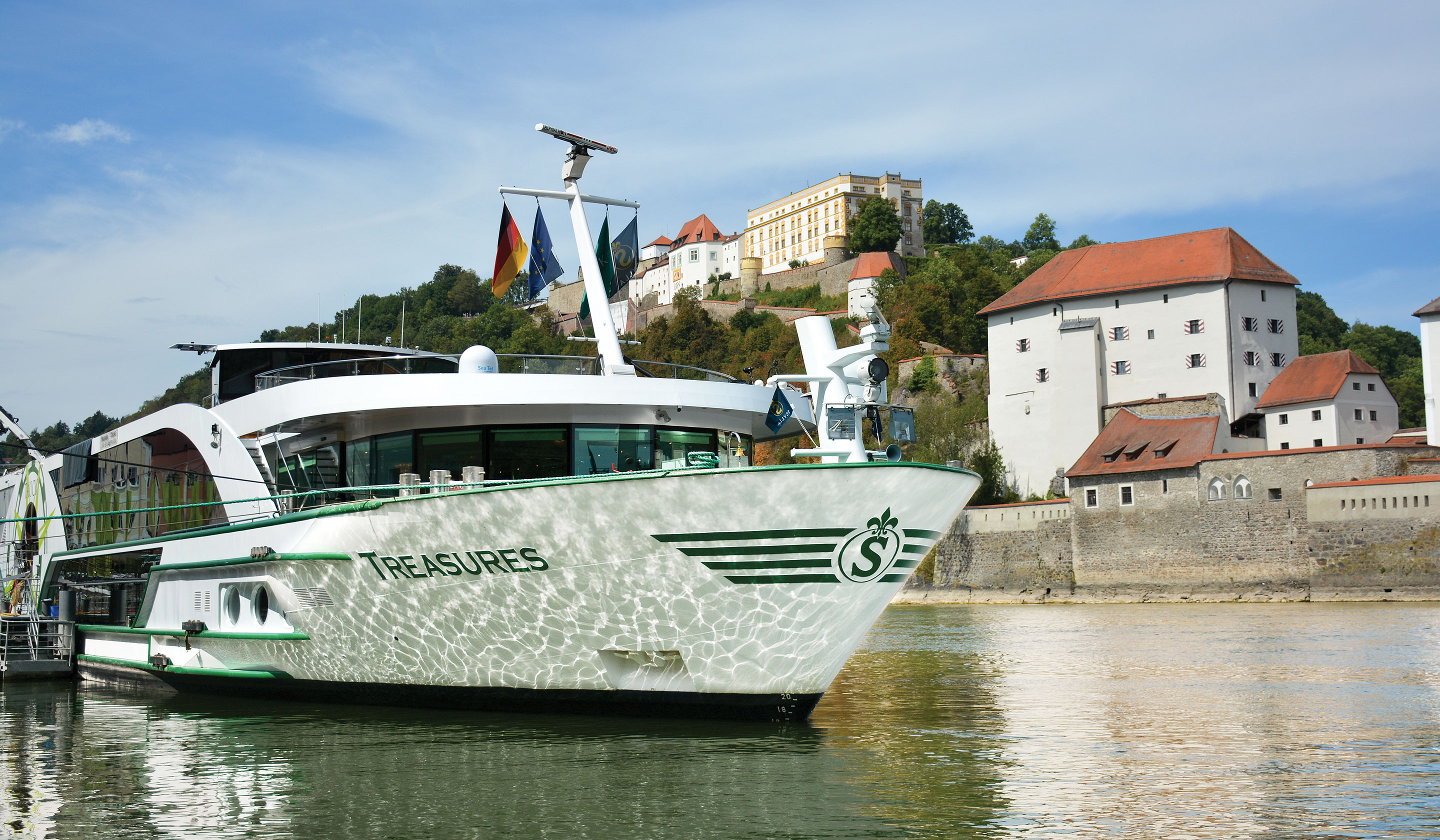 My river cruise was a luxury all-inclusive with meals, drinks, snacks, WiFi, excursions, and gratuities all included in the fare. There is no set dress code aboard the ship, and guests were advised to dress smart casual and comfortably especially for the excursions. The weather in Europe can be tricky so I would definitely recommend wearing layers and always carrying a rain jacket in the rainy season, although umbrellas are provided onboard if needed.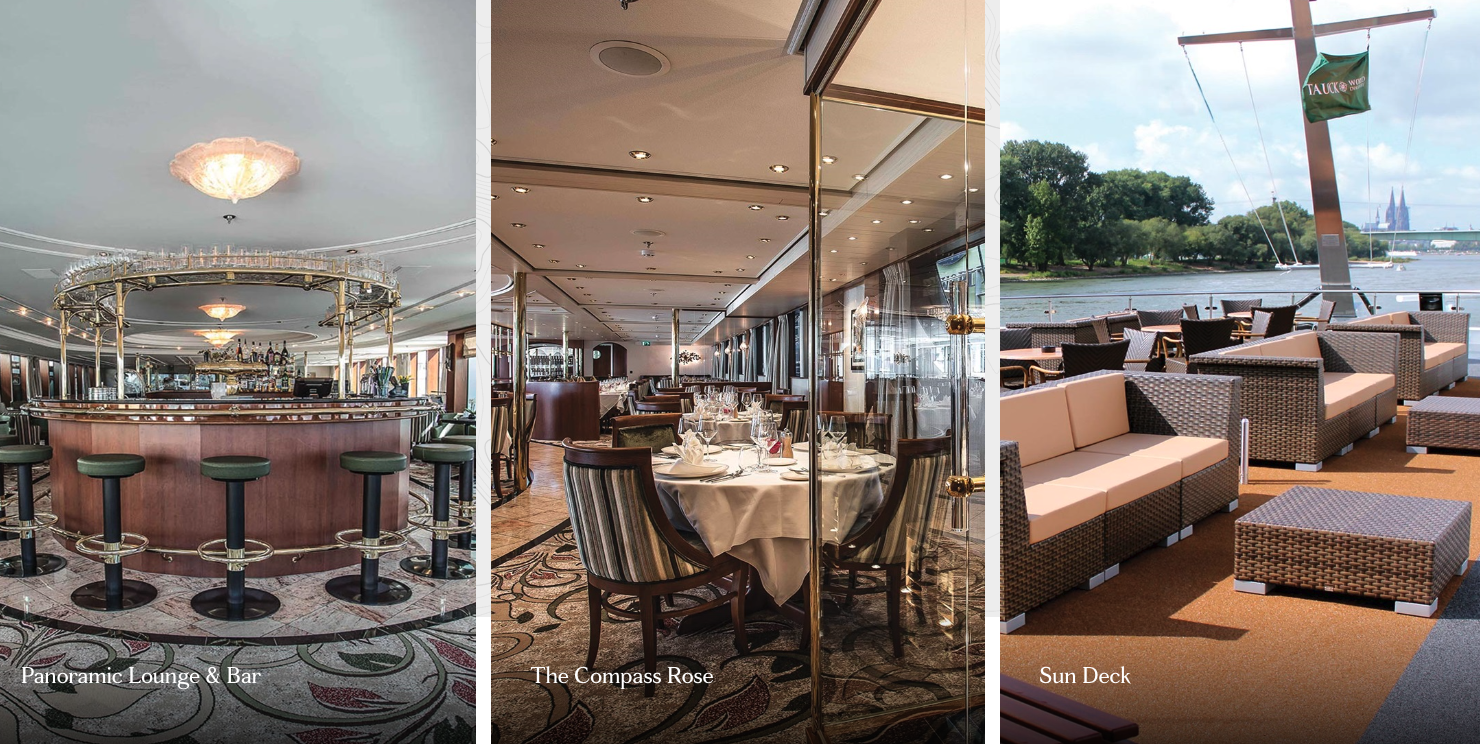 Dining was nothing short of extraordinary. Our meals were always paired with spectacular wines chosen by our maître d. The chef is more than willing to accommodate any special dietary restrictions on top of the daily expanded menu offered. Breakfast and lunch is always served buffet style while dinner is sit down with open seating so you can choose where and with whom you want to dine. You can choose to dine with fellow passengers or have a quiet dinner alone.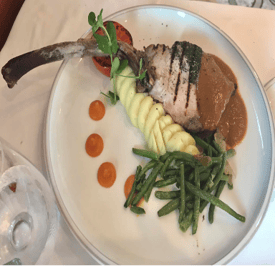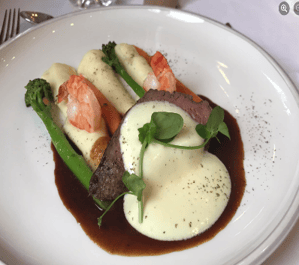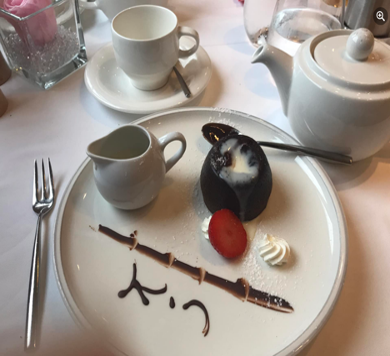 If you do not want to go to lunch or dinner in the main restaurant, The Compass Rose, there are alternative lighter bites available throughout the day and evening in various areas of the ship, plus complimentary cookies with a tea and coffee station available 24/7 in Arthur's. I made a daily routine of stopping by the front desk after returning from excursions to treat myself to a piece of candy and the staff was always waiting for your return with a hot towel and refreshing drink.
The Itinerary
The Dutch Waterways itinerary featured stops all around the Netherlands, visiting small villages, private farms, beautiful tulip fields and picturesque towns laced with canals, sailboats, and historic buildings and churches.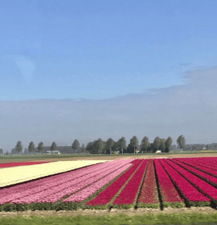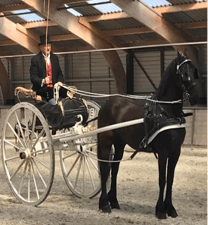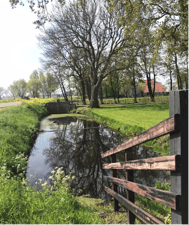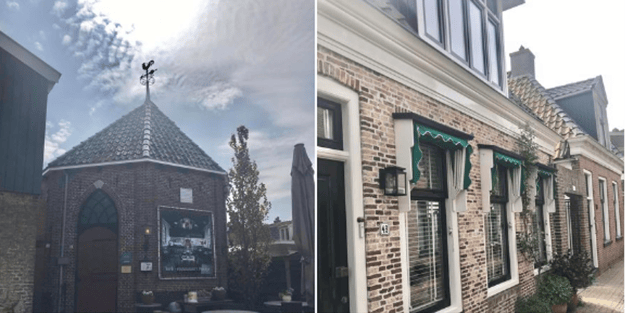 One of the Tauck Exclusives for this sailing was a perfect afternoon taking part in a Schooner Sail on the Ijsselmeer aboard the Bounty, a historic century-old sailboat. The other Tauck Exclusive was an evening at the Mauritshuis, a 17th century mansion with some of the most famous Dutch Golden Age paintings and masterpieces by Rembrandt, Vermeer (iconic Girl with a Pearl Earring), and Holbein followed by a private dinner with music performed by students from the Royal Conservator of The Hague.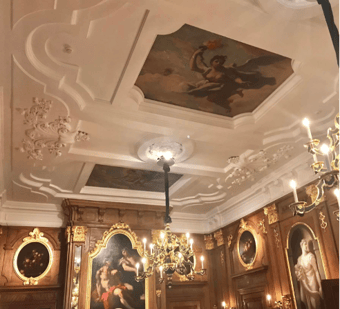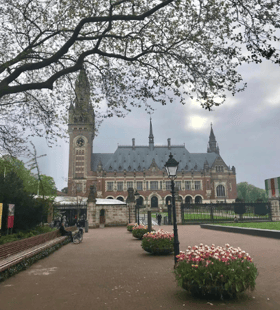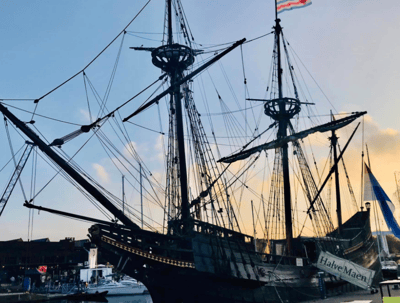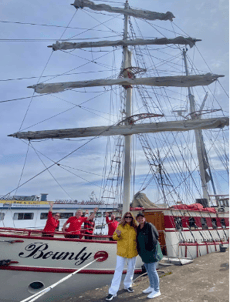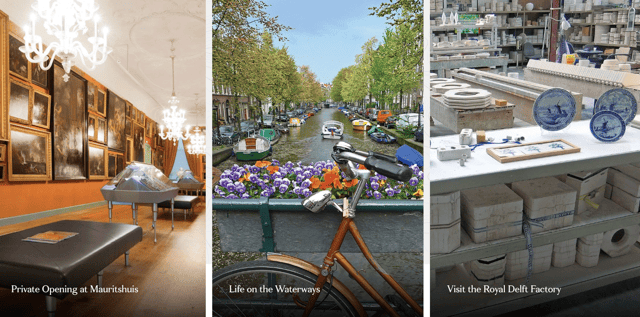 Each evening after dinner you can enjoy the beautiful sites while cruising the river or take part in a variety of onboard activities, such as walking the track to get in some daily exercise, playing some chess on the life-size board, or relaxing in the hot tub. The ship also offers complimentary bicycles to use to explore the quaint towns at your leisure, which you can take for as long as you like while in each port.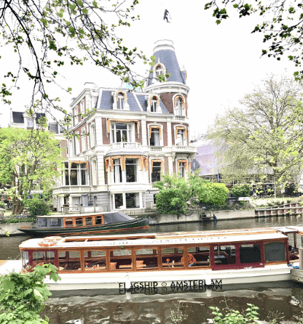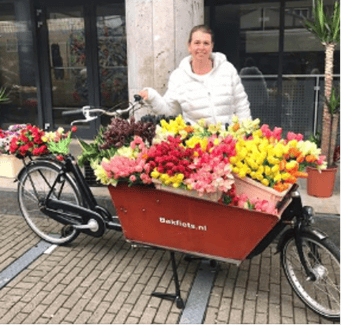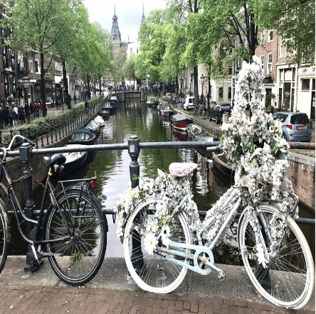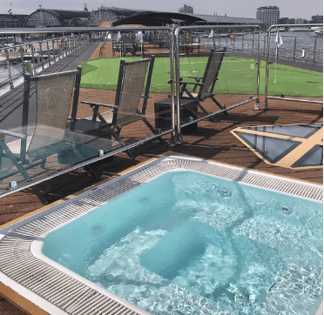 Summary
Tauck is owned and operated by the Tauck family. Their unique nine-ship fleet is owned and operated by Scylla, a Swiss-owned company. All staff including cruise directors and guides are employees of Tauck, so they help dictate the unique and surprising experiences you'll have during your voyage.
While Tauck can assist with all of your arrangements before, during, and after your cruise, I'm here to help you plan the perfect itinerary from the moment you leave home to the moment you return. Having experienced Tauck's first-class service myself, I can ensure you have the vacation of a lifetime, whether it's on their highly recommended luxury small-group river cruises or another type of Tauck guided vacation.
You can submit a Trip Request directly to me via the button below to get started! I can't wait to talk Tauck with you.

About the author
Traci Conway
I received my degree in Travel & Tourism over 30 years ago and since have applied my knowledge along with continual certifications & trainings to various positions within the travel industry. My current role as a Team Leader allows me to share all my experiences with team members and as a Travel Consultant, specializing in customizing worldwide vacations for all of my clients. Exploring the world is my passion and my motto is Always say yes to New Adventures! I hope to have the opportunity for you to allow me to create a Once in a Lifetime Travel Journey for you.
Topics: New, River Cruise, Europe, Travel Advisor, Leisure Travel, Custom Travel